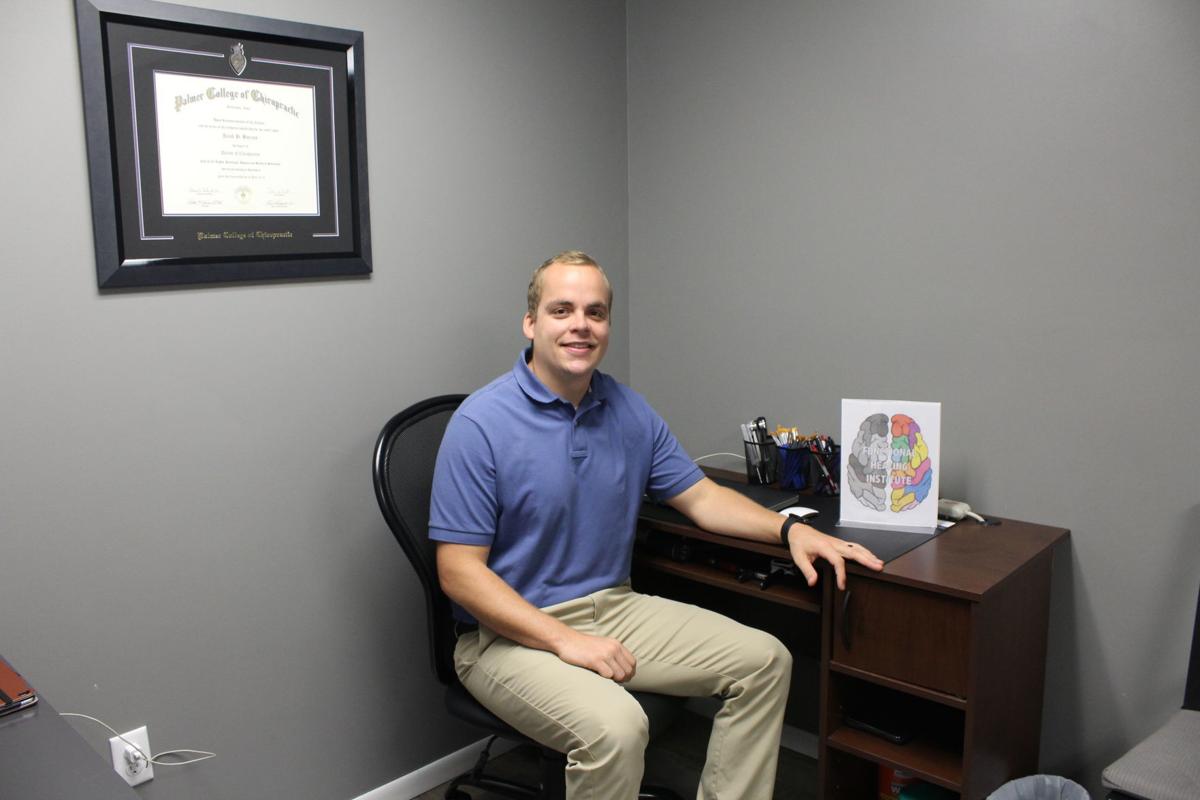 At his newly established practice, the Functional Healing Institute, Dr. Jacob Boraas hopes to help parents recognize the developmental benchmarks their children should be experiencing and assist them with therapies that can address issues such as bed-wetting and developmental delays.
A chiropractor and native of Sherrard, Ill., Boraas opened the Functional Healing Institute in July. He is one of several professionals housed within the larger Motherhood Matters office in northeast Davenport. Motherhood Matters opened in 2018, offering education, support and a variety of resources for mothers.
Boraas, in addition to offering chiropractic services for children, specializes in neurological rehabilitation — a specialty which uses therapies designed to enhance the performance of the brain and nervous system. It is generally considered an alternative and holistic health service.
"The neurologic rehab side of my practice is all based in 'brain activation,'" he said. "This is focused in working the brain like a muscle through special senses like hearing, smell, touch, but also through movements."
He said the specific growth pattern for a child is specific to the growth of the brain.
You have free articles remaining.
One issue that he has worked on with families is bed-wetting among older children. Rather than the advice, "Oh, they'll grow out of it," Boraas said, he can introduce therapies to help address the problem.
"My goal is to serve people who have been through the wringer; they've tried everything and they're at their wit's end," he said. "Mine is a different approach that some people can benefit from."
He suggests that parents who have questions about his services or issues that their children may be experiencing set up a consultation with him to discuss treatment options.
Boraas accepts patients of all ages and offers services including an early child exam (children 0-2 years), neurologic exam, adult exam (15 years and older), chiropractic care, neuro-rehab sessions, and sports/school physicals.
Tracking crucial milestones with children and addressing issues can help prevent future problems, Boraas believes. "It will lead to a happy, healthy adult."
Boraas graduated in June from Palmer College of Chiropractic, Davenport. He received his undergraduate degree at St. Ambrose University in Davenport, where he played football. He is one of the newest members of the Bettendorf Business Network and says he appreciates the networking and connections the organization's events bring.
What's New at the BBN? is a column provided by the Bettendorf Business Network.