Owners of a new boutique in Bettendorf want customers to find peace of mind while searching for their new favorite piece of clothing. 
Bettendorf neighbors and friends Linda Mowbray and Chris Slavens opened the new clothing and gift shop, Peaceful Style Boutique, at 3447 Devils Glen Road, last month. The boutique is filled with the latest trends in women's fashion, shoes, accessories, candles, greeting cards and other gift items.
"It's a lot of comfy-casual, but very on-trend clothing," Mowbray said. "We want that quality but not at the high price. And we really wanted to bring something new and fresh to the Quad-Cities."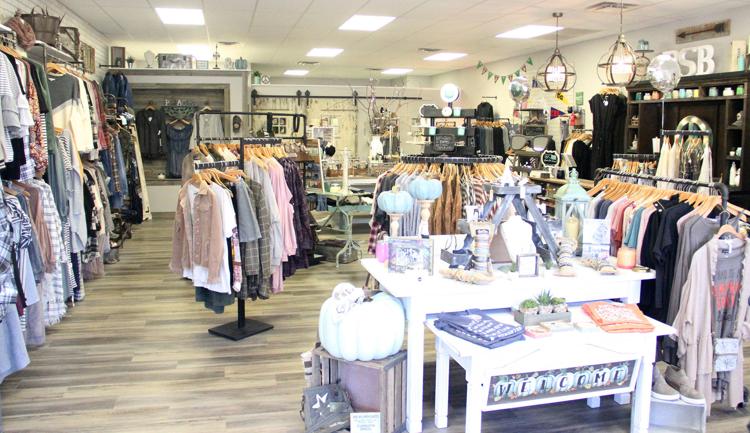 Slavens has co-owned Red Apple Child Care Center and Preschool in Bettendorf for 22 years, but always considered doing something in the fashion industry, she said. Eventually, she decided to partner with her then-neighbor, Mowbray. 
"I'm a mom of 23 years now, and I went to school at Western Illinois University for fashion merchandising," Mowbray said. "I used to be a buyer but with my husband's career we moved to several different states. And having four kids, I decided to be a stay-at-home mom, and never really pursued anything in fashion." 
But as their children grew older, the women realized they had time to dedicate to their careers, Mowbray said. They teamed up and made the leap to follow their shared passion.
The friends found a vacant retail space in the strip mall on Devils Glen Road, next door to Coffee Hound. Healthy Habits Bike Shop relocated from that spot last year.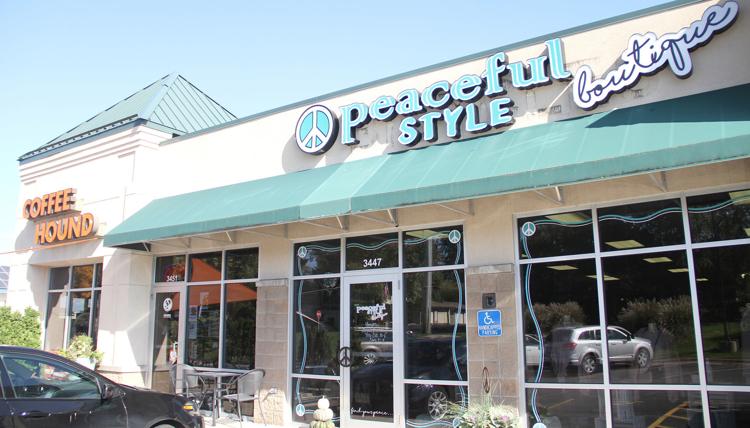 "We didn't want to be up on 53rd Street. We really wanted to be near the neighborhoods and give moms a place to go between appointments or on the weekends," Slavens said. "We always wanted to be near a coffee shop, so this was perfect. And there's easy access, plus a yogurt shop and nail salon nearby. So it makes for a fun day trip." 
The new shop is adorned with a mix of modern and rustic design elements, the front half of a classic Volkswagen Bus, plus peace signs in nearly every corner.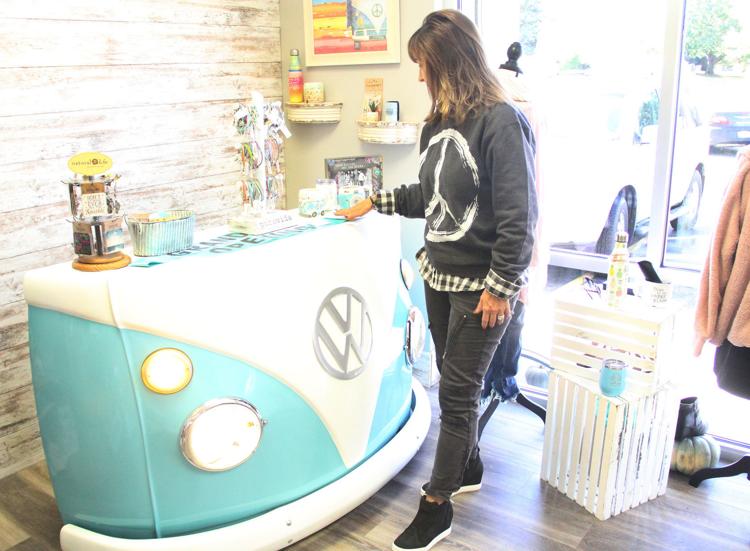 While some of the clothing fits the "boho hippie chic" category expected from a boutique called "Peaceful Style," the owners said the store's name has several different meanings.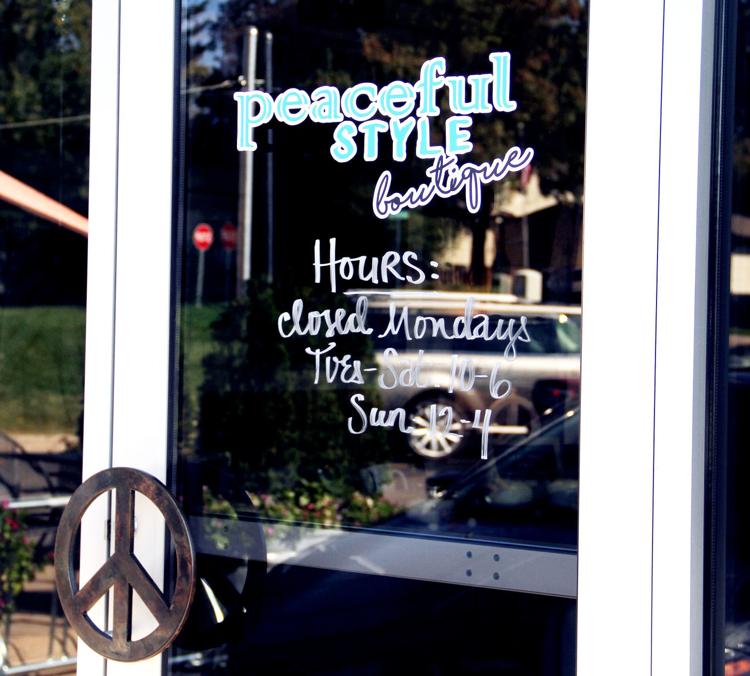 "I've always been obsessed with the peace sign. We want to have a peaceful shopping experience, with the theme of 'find your peace,'" Slavens said. "But we also carry a lot of lines that give back to charity, so we wanted to promote peace in that way, too." 
The boutique carries lines such as Blue Planet Eyewear and Pure Vida Bracelets, which both donate a percentage of proceeds to charities. 
The owners said most items range from $20 to $60, with Mowbray adding, "we've had everyone from high schoolers to 80-year-olds find something they like here." 
Peaceful Style Boutique in Bettendorf is open from 10 a.m. to 6 p.m. Tuesday through Saturday, and from noon to 4 p.m. on Sunday. The store is closed on Monday.
For more information, visit the Peaceful Style Boutique Facebook page or call 563-332-9563.