A steel company with a nearly $63 million contract for the I-74 project is suing the bridge's general contractor for breach of contract, among other claims.
Industrial Steel Construction is an Indiana-based structural steel fabricator that previously has worked with bridge builder Lunda Construction. The company is seeking $12,632,785 from Lunda in a five-count claim alleging breach, failure to timely pay, unjust enrichment, accelerating schedule without compensation and negligent misrepresentation.
Known as ISC, the steel-fabrication company is the second major supplier to file suit against Lunda in connection with the belated build of the new twin spans. Davenport-based Hahn Ready Mix earlier this year filed suit, claiming Lunda failed to pay for concrete and made off-contract demands that were costly to Hahn.
The agreement between Lunda and ISC obligated the company to fabricate and deliver 19,000 tons of structural steel, including the girders and 60 arch segments.
Both subcontractors accuse Lunda of cutting corners to save money, resulting in added costs to the suppliers. But ISC also claims Lunda asked the company to "rewrite" change orders to make it appear certain work was being done to accelerate the construction schedule to meet Iowa DOT criteria for payments outside of Lunda's original $322 million bridge contract.
Filed in federal court in Davenport, the claim lays out a timeline that details some of the setbacks that have pushed the bridge at least a year behind schedule. It also accuses Lunda executives of making out-of-contract steel demands, including the hurried delivery of arch segments, to give the appearance progress on the bridge was moving faster than it was.
The lawsuit states: "ISC flatly refused (a Lunda vice president's) suggestion to falsely characterize the change orders, recognizing it as a very dangerous and irresponsible, false and fraudulent billing suggestion. This, as much as anything, highlights just how dishonest Lunda was on this project."
On Friday afternoon, an attorney for Lunda issued this statement: "Lunda is moving to dismiss ISC's complaint and, therefore, cannot comment in detail at this time. However, the complaint appears to suggest that the costs to fabricate the arches exceeded ISC's budget. The arches are complex structural elements.
"Importantly, Lunda was not responsible for the design of the arches or the oversight of their fabrication. The suit contains various allegations and arguments that Lunda strongly disputes."
Industrial Steel's attorney, Joshua McIntyre, said, "This is a very big dispute, and we're going to follow through the legal process to completion."
Though the DOT does not comment on pending litigation and previously has declined comment on private-party disputes, Iowa DOT Project Manager Danielle Alvarez offered assurances this week that public money going into the project is closely guarded.
"We take our responsibility of being good stewards of public funds seriously and there is a process in place for the Iowa DOT to monitor contractors involved in state projects," she said. "A formal contract governs the working relationship between the Iowa DOT and contractors, and it includes mechanisms for monitoring and reviewing requests for additional compensation."
The ISC lawsuit argues that some of the additional compensation approved by the DOT last year should have been shared, given the company's investment in keeping construction moving.
"While instructing ISC to accelerate its work, Lunda was paid millions of dollars by (Iowa) DOT on Lunda acceleration-of-work claims for additional compensation that Lunda either concealed from ISC or instructed ISC direct (sic) to stay out of," the suit alleges.
In a highly detailed timeline, Industrial Steel Construction lays out a list of claims critical of Lunda in several ways, including the company's ability to maintain a construction schedule.
Following are some of the statements and/or allegations contained in the lawsuit:
• "Lunda's work on the project got into serious trouble from the very beginning. Since beginning work on the project, Lunda has met very few of its own critical schedule scheduling milestones."
• "After months of telling IADOT that it either was on schedule or that it could make adjustments to get the project back on schedule, in August 2019, Lunda informed IADOT that the project was unconstructable, using Lunda's construction methods, and that, at that time, Lunda did not have a feasible method for recovering the 251 days lost on the project."
• "Lunda ultimately erected the last arch segment, the keystone piece, on the WB arch on May 6, 2020, more than five months after the WB arch was required to be open to traffic."
• "For reasons ISC does not fully understand, Lunda couldn't build the bridge as designed."
• "While a behind-the-scene battle raged between Lunda, IADOT and the project designers over project delay blame and fault, Lunda held a financial gun to ISC's head demanding fabrication performance that would never be needed in the field. As the result, ISC experienced inefficiencies in its work causing a labor overrun of over 80,000 man-hours on this project alone that would not have occurred if Lunda had done its job and had treated ISC fairly and in good faith."
• "Despite a great deal of historical experience with Lunda, in mid-2018, ISC began becoming suspicious that Lunda simply didn't know how to build the project. Whether that was due to lack of proper planning, a bad estimate, or inadequate staffing ISC couldn't be sure. What ISC now knows is that Lunda couldn't build the project, as planned, and crammed all of its own shortcomings and performance failure down onto ISC, and presumably the other project vendors and subcontractors as well."
• "Ultimately, Lunda's most damaging act against ISC was to demand for ISC to accelerate the WB arch delivery dates. It was completely unnecessary because of how far behind Lunda was on other project work."
Now a year behind schedule, the Iowa-bound bridge is expected to open to traffic by the end of this year.
100120-qc-nws-bridge-07.JPG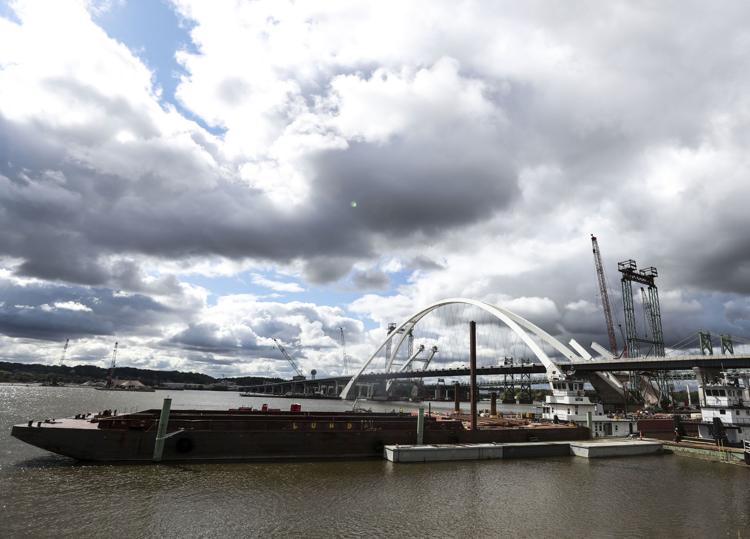 100120-qc-nws-bridge-10.JPG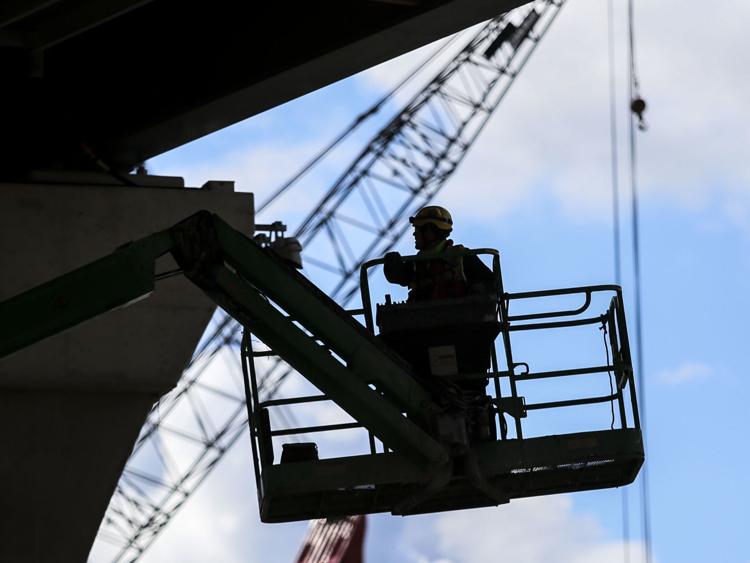 100120-qc-nws-bridge-06.JPG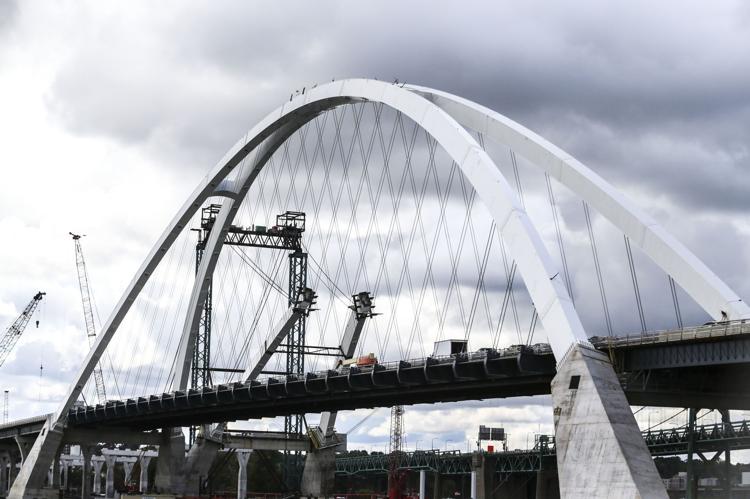 100120-qc-nws-bridge-09.JPG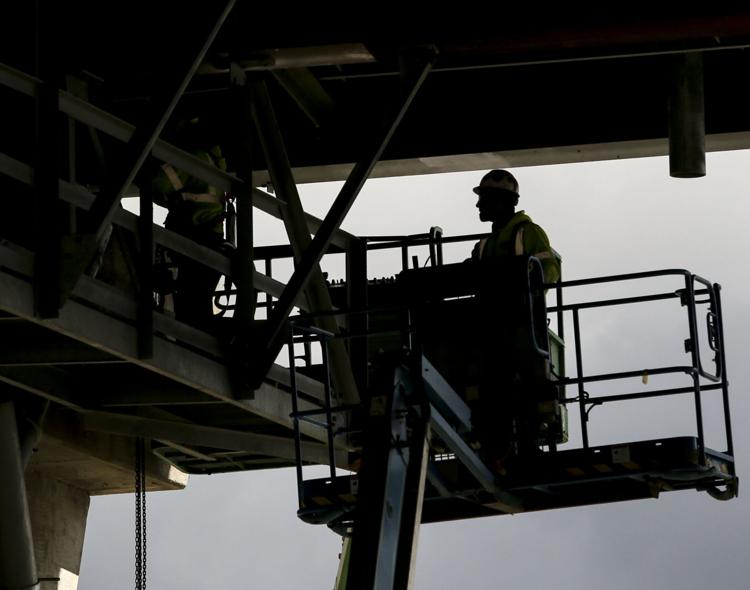 100120-qc-nws-bridge-02.JPG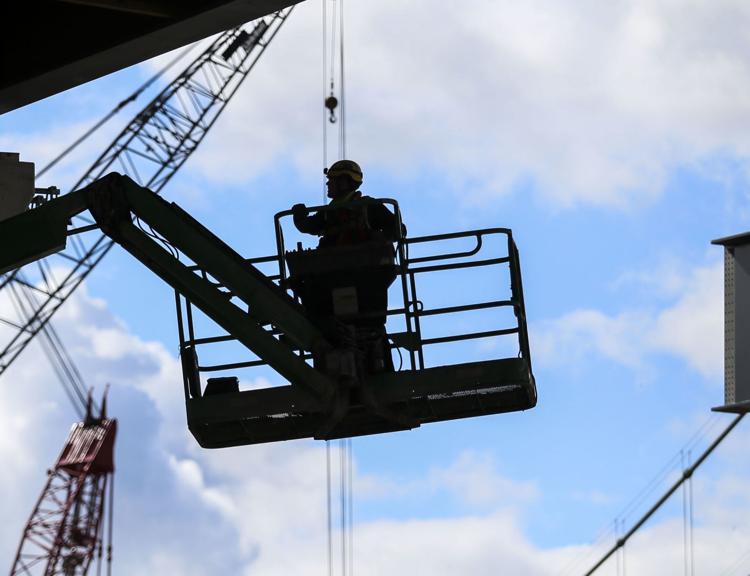 100120-qc-nws-bridge-01.JPG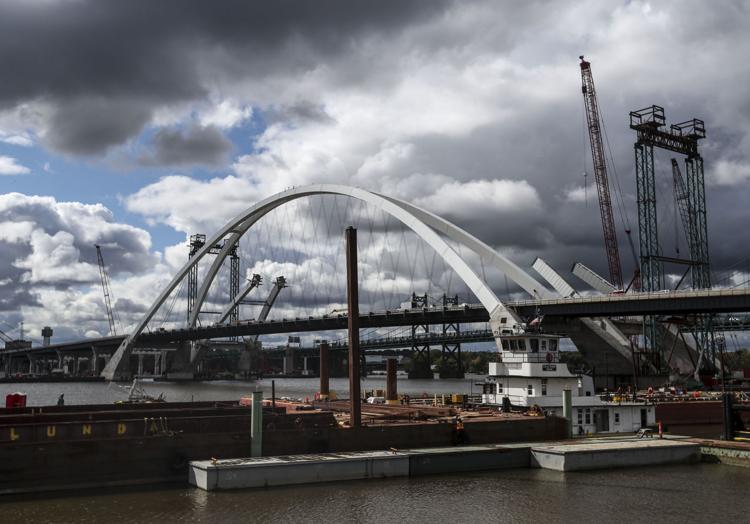 100120-qc-nws-bridge-05.JPG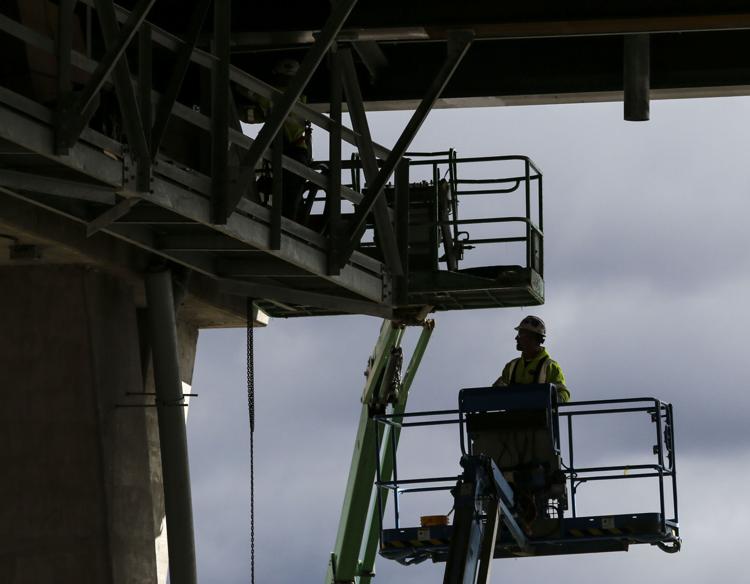 100120-qc-nws-bridge-08.JPG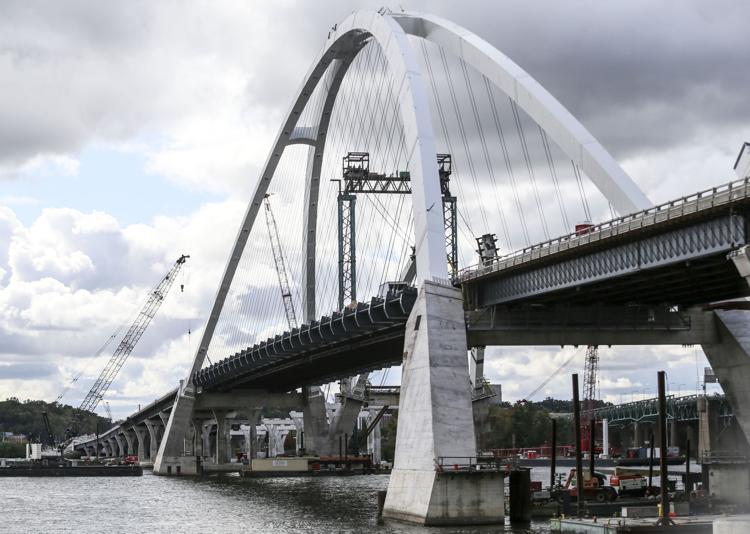 100120-qc-nws-bridge-03.JPG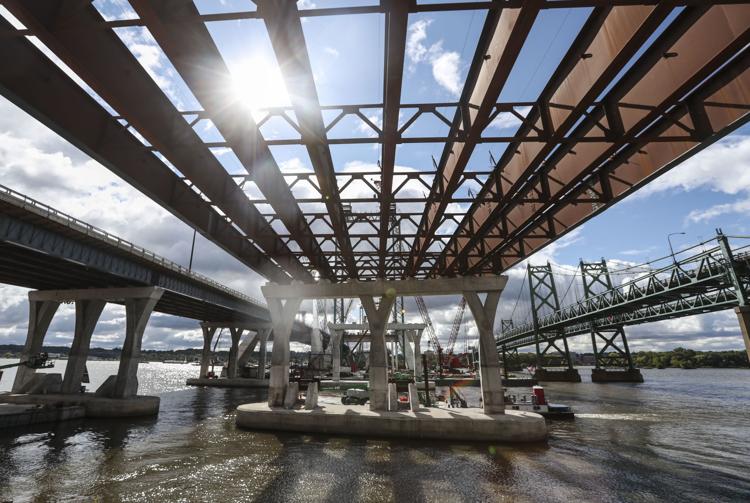 100120-qc-nws-bridge-12.JPG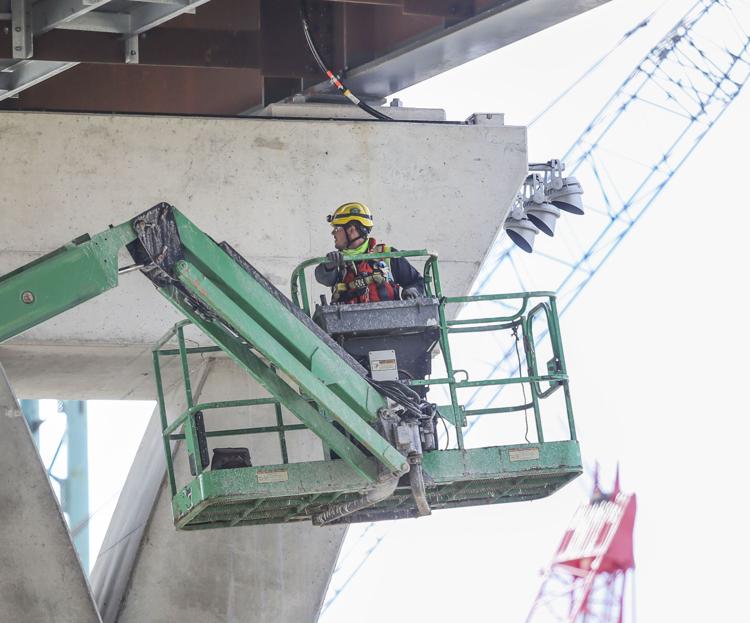 100120-qc-nws-bridge-04.JPG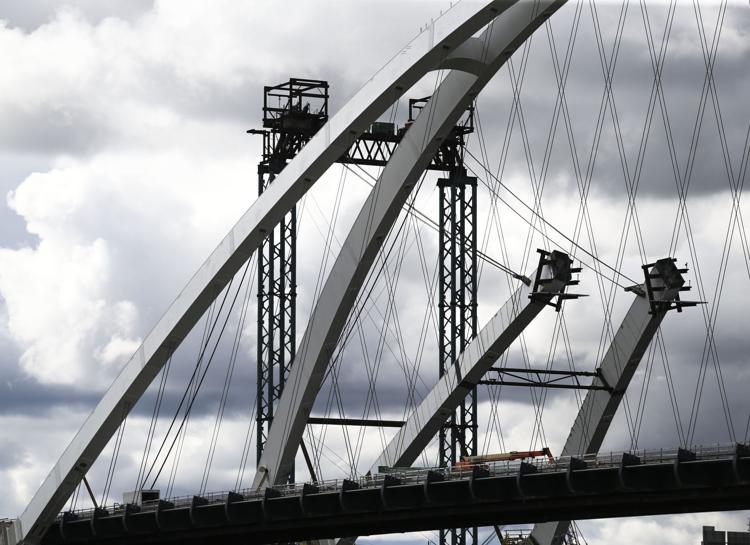 100120-qc-nws-bridge-11.JPG
Be the first to know
Get local news delivered to your inbox!