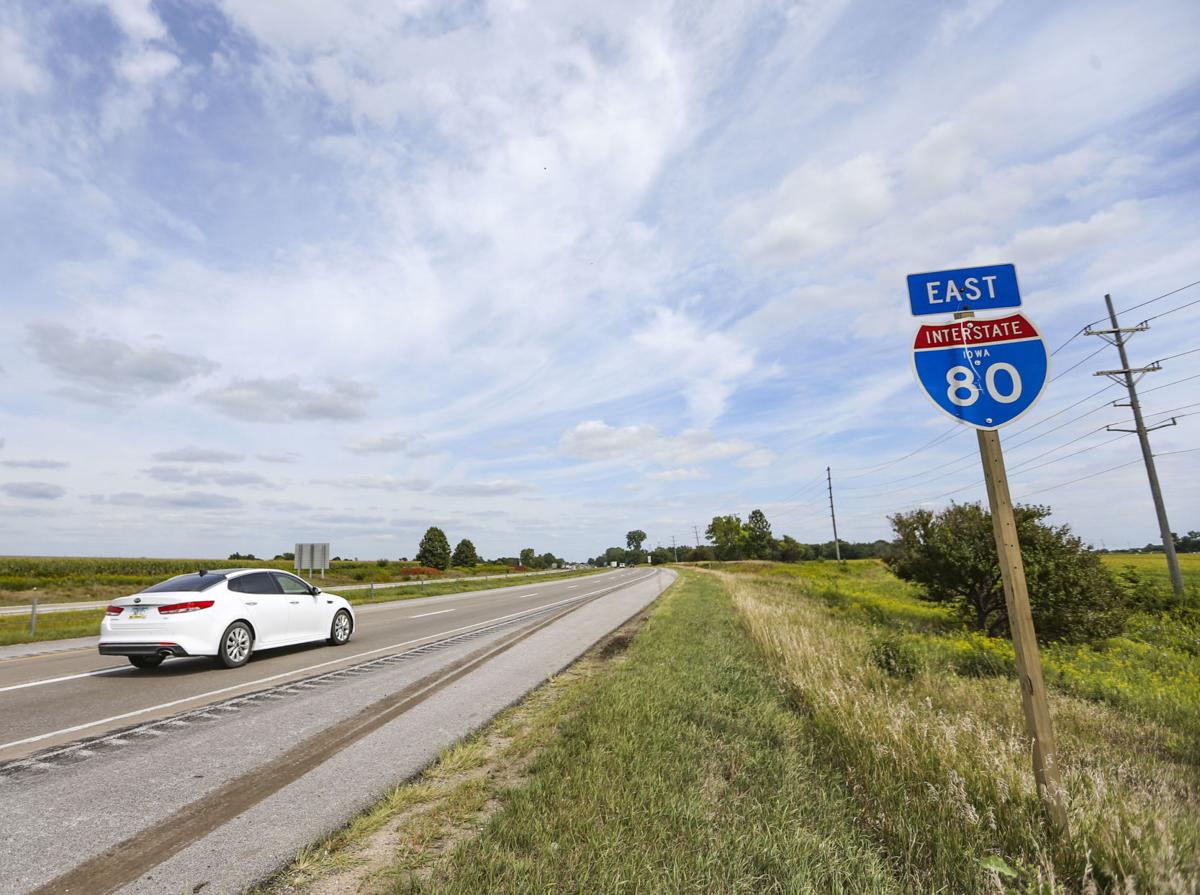 Iowa Department of Transportation officials recently announced the launch of a study for potentially making Interstate 80 six lanes from Interstate 280 to LeClaire.
DOT officials will hold a public information meeting from 4 to 6 p.m. Sept. 23 at the TBK Bank Sports Complex Centennial Room, 4850 Competition Drive, in Bettendorf. The meeting is the first opportunity for the public to review and comment on the proposed project to improve and enhance the heavily trafficked corridor to serve existing and projected traffic volumes.
The study will evaluate options for potentially widening the roadway from four to six lanes — with three lanes in each direction, similar to Iowa City — new interchange configurations and rest area access and layout along the corridor from approximately 3.5 miles west of the I-280 interchange, east to the southwest 35th Street overpass, Iowa DOT transportation planner Sam Shea said.
DOT officials will discuss the proposed improvements, gather input and discuss alternatives along the corridor at the Bettendorf meeting, Shea said. No formal presentation will be made.
After gathering public comments, DOT officials will develop and refine alternatives to present at another public meeting slated for later this year, according to the DOT.
In October 2016, Iowa DOT completed a study of the corridor, which showed that several areas along I-80 from I-280 to Le Claire do not meet current design standards and increased traffic in the area has led to more frequent congestion. Crashes on the roadway have also contributed to increased driver delay, per the DOT.
And conditions are expected to diminish over time with planned local and regional growth and development expected to further increase the number of vehicles traveling through the area. Daily traffic volumes are anticipated to nearly double by 2045, according to the report.
Additionally, bridges along the corridor were built 55 to 60 years and the aging structures and paving are in need of replacement, according to the DOT.
"While the bridge is regularly inspected and remains safe, it is nearing the end of its useful life. The project is in the early stages of identifying existing and future transportation needs within the study area," per the DOT.
The Iowa DOT and city of Bettendorf have also received federal approval for separate plans to improve the existing I-80 / Middle Road interchange by replacing the partial cloverleaf interchange with a "compressed diamond interchange" to provide safer access to and from the interstate and space for additional traffic volume.
Shea said the DOT project team will take other planning efforts, including the I-80 bridge study and Middle Road interchange, into consideration as it moves ahead with the I-80 corridor study.
Funding has not been set aside for any improvements along the corridor, meaning construction would not begin on any corridor improvements within the next five years, Shea said.
To learn more about the I-80 corridor project, go to www.iowadot.gov/pim and click on "Interstate 80, Scott County."