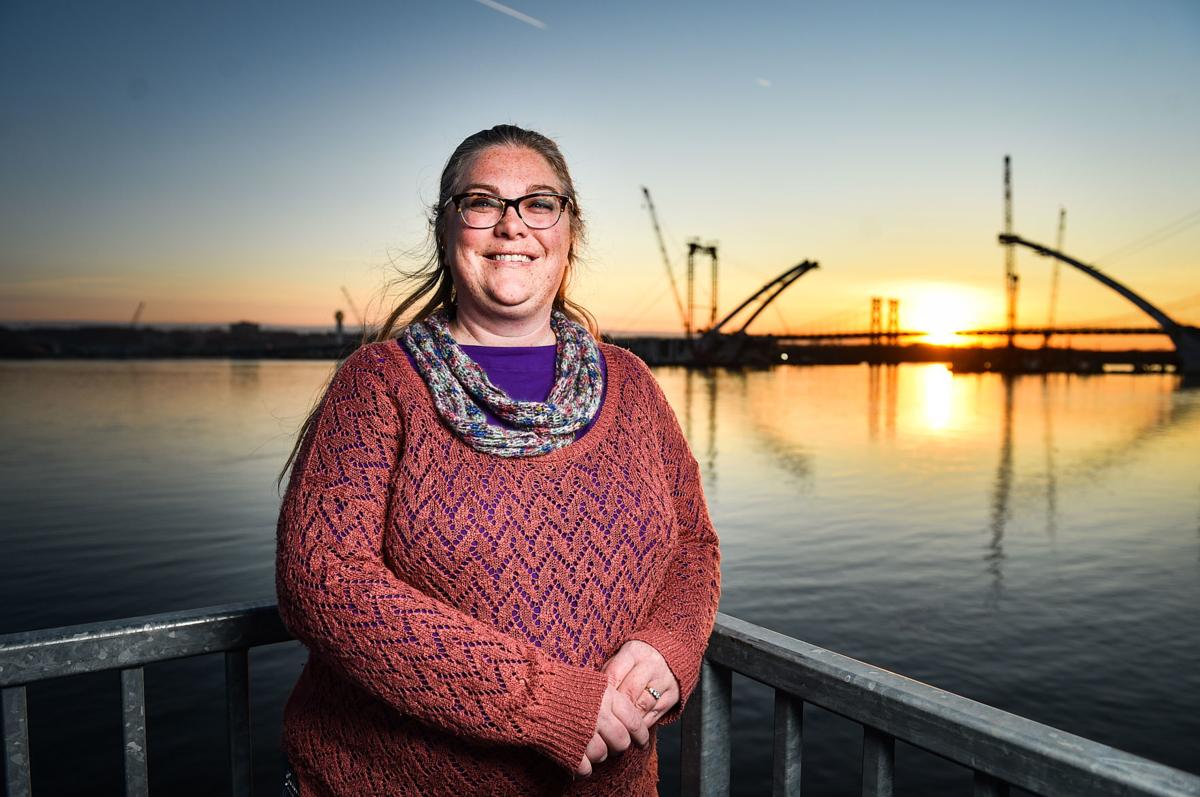 BETTENDORF — Kortney Gaura of LeClaire helps build the Quad-Cities through her work as co-owner of K&K True Value Hardware. She also helps build the community by volunteering, and she's among 51 volunteers nationwide to be recognized by Norwegian Cruise Line.
Its new Encore Moments campaign aims to reward "everyday heroes" across the U.S. and Canada for the positive, selfless impact they have on their friends, families and communities. They will be honored the weekend of Dec. 12-14 in New York City at an award ceremony aboard the Norwegian Bliss, and they will be given a free three-to-five-day cruise for two on a Norwegian ship sometime during the next year.
"There are a lot of people doing world-changing things, and I'm doing a little bit. I thought it would be a longshot," Gaura, 39, said recently, referring to what she considered her odds of winning. She was nominated by her husband, Chris.
"She makes it a priority to give back wherever she can," he wrote. "She is a small-business owner that prioritizes donating to charity, supports local youth teams, and gives donations for fundraisers. Outside of work, she volunteers her time with Habit for Humanity, is a trained volunteer at the local Humane Society, does mock job interviews with local high school students, as well as helping other community nonprofit agencies as she can.
"But it's her relationship through Big Brothers Big Sisters that is highly valued by her," Chris wrote. "Kortney's 'Little' had been nominated to the program because she sought extra attention from adults and not always in good ways. Kortney's one-on-one attention over the past years helped her Little blossom. ... She says she is not changing the world. I say she has changed the world for one little girl."
"I don't participate in Big Brothers Big Sisters for the recognition," Gaura said. "Appreciation for what I have done is nice. Working with others to be part of a solution is even nicer. As a small-business owner who works closely with several nonprofit organizations, I saw the need to do more than just donate. I wanted to work directly with individuals and make a positive impact in my community.
You have free articles remaining.
"When I first met her, she was regularly seeking extra attention by causing distractions in the classroom, and needing frequent redirection," she said of her Little. 
"We worked on classroom and study strategies over the past two years. Now she's a more focused student with a positive attitude. Teachers have told me they can see the difference our time together makes with her. I am proud of the impact our weekly meetings has made in her as a student and a person. ... It might be a small step to others, but it's a huge step for us."
Gaura's grandfather, Boyd Keller, co-founded K&K in 1940, and Gaura, a Pleasant Valley High grad, has worked continually at the downtown Bettendorf institution for 25 years. For many years, she's been on the store's donation committee, which has $8,000 to give out a year. She also does hiring at the store, which traditionally employs high school kids as workers.
"Students bring a different energy to the store; they bring different ideas," she said. "They are often more embracing of new innovations. Also, it lays a good foundation for them."
"When you have kids of your own, it teaches you to look at things in a new way, and mentoring a child brings another new way to look at things," said Gaura, who has a 14-year-old daughter and 12-year-old son. 
"As a parent, we often lead with discipline as a teaching tool, and as a mentor, you're more trying a softer approach. Make it their idea; have them buy in. All the things we do with employees makes me better at that," Gaura said.
She said she has yet to decide when and where she'll go on the cruise she won.
The Encore Moments campaign is among efforts by Norwegian to reward people dedicated to spreading acts of kindness, according to a company release. In May, Norwegian honored 30 teachers as part of its Giving Joy campaign, and in September, it honored 20 music educators on "The Kelly Clarkson Show."