DES MOINES — Eli Loyd pulled it off with a headlock.
In front of a packed house, Loyd reached the top of the state podium Saturday night with a pin in Class 3A championship bouts at Wells Fargo Arena.
Loyd, a Pleasant Valley junior, stuck Colby Schriever of Mason City in 3 minutes, 5 seconds. 
"I always knew I was one of the elite," Loyd said, "but I wasn't all the way to the top of the elite. To take that extra step feels good."
Bettendorf's Griffin Liddle saw his championship aspirations fall just short. The 285-pound sophomore lost to Waverly-Shell Rock's Andrew Snyder 2-1. It was the third time this season Snyder beat Liddle, all by a point.
Loyd, runner-up a season ago, became PV's ninth state champion, the first since Travis Willers at 152 in 2014.
"Our school scores a lot of state champs and state titles for other sports, so to get one for wrestling shows our program is run in a good way," Loyd said.
Schriever, who came in ranked No. 1, led 4-3 after a period. Loyd escaped to start the second.
Then in a scramble near the edge of the mat by Mason City's coaches, Loyd executed a whipover to take Schriever to his back and the fall.
"Just constant movement," Loyd said. "He was listening to his coaches, and his coach kind of pointed him in the wrong way. I took advantage of that.
"I locked his head, squeezed real hard and kind of whipped him over."
It was a fulfilling finish for Loyd, who had bonus points in each of his four bouts at the state tournament and concluded the year 49-3.
"This was a hump Eli needed to get over and he got over it," PV coach Jacob Larsen said. "I'm proud of him because he earned it."
Loyd started the season at 145 pounds and had success. Larsen felt it was in his best interest to move down a weight in the second half of the season.
The decision paid dividends.
"I wrestle where coach wants me to wrestle," Loyd said. "I feel confident wherever I go."
021619-qct-IA-HS-Wrestling-001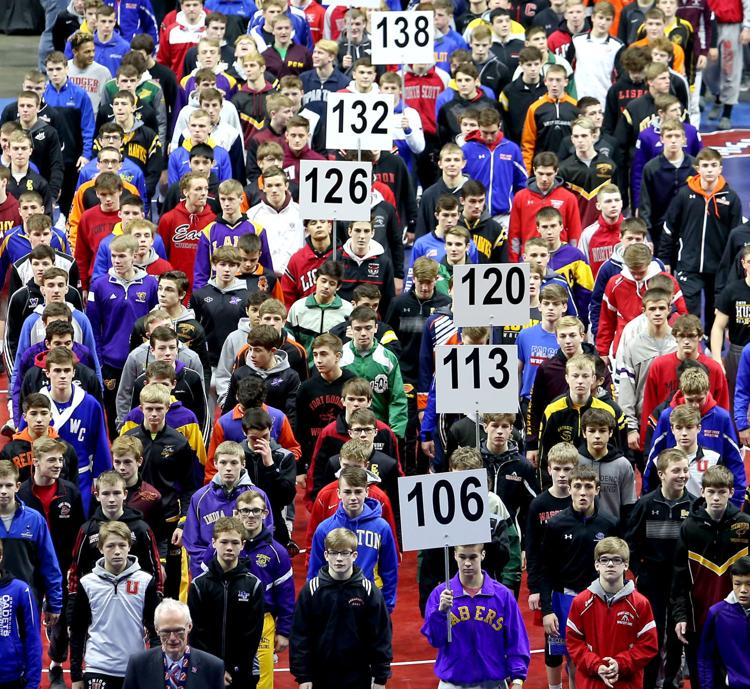 021619-qct-IA-HS-Wrestling-002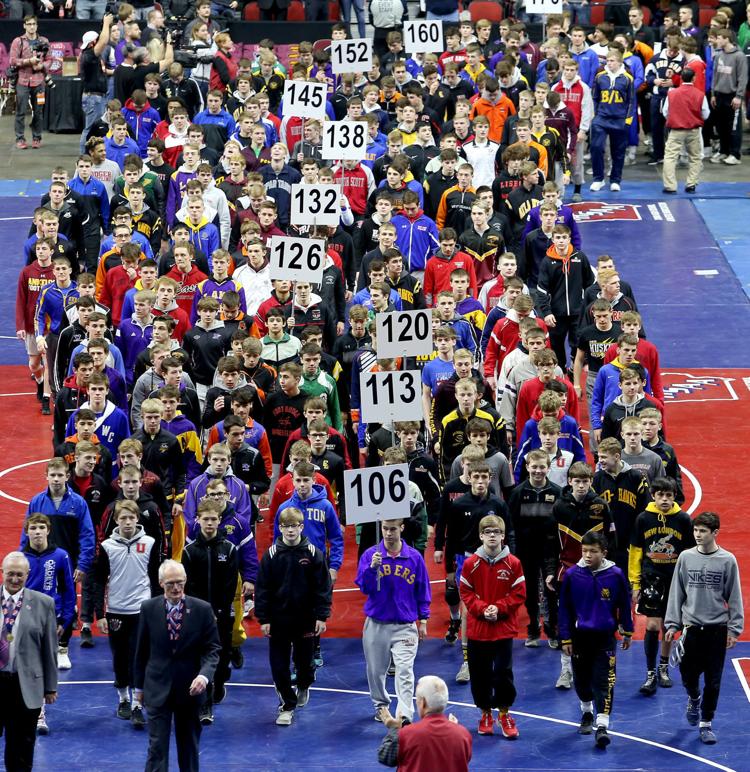 021619-qct-IA-HS-Wrestling-003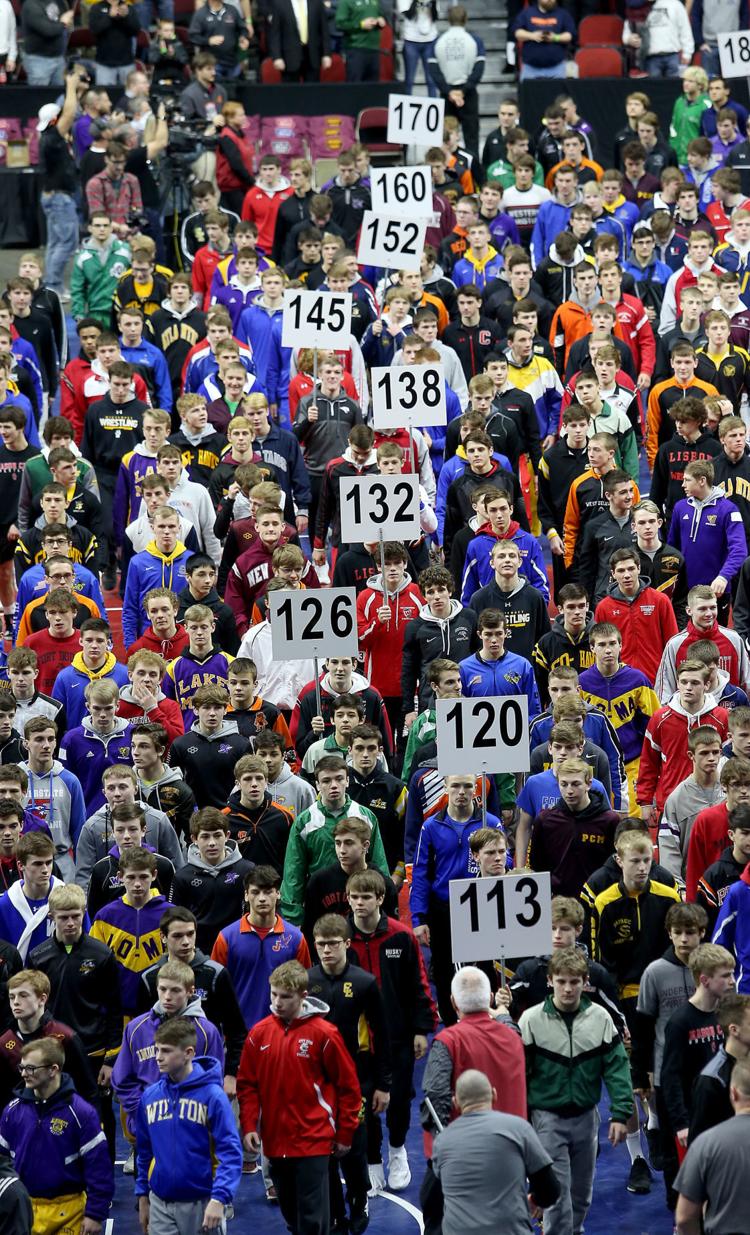 021619-qct-IA-HS-Wrestling-004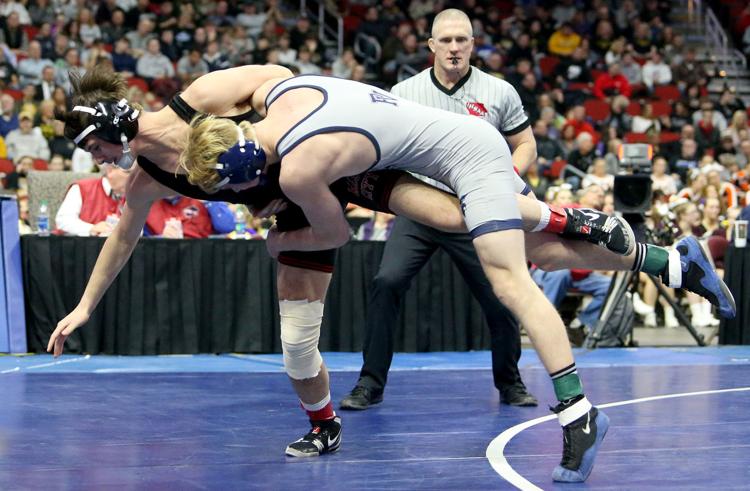 021619-qct-IA-HS-Wrestling-005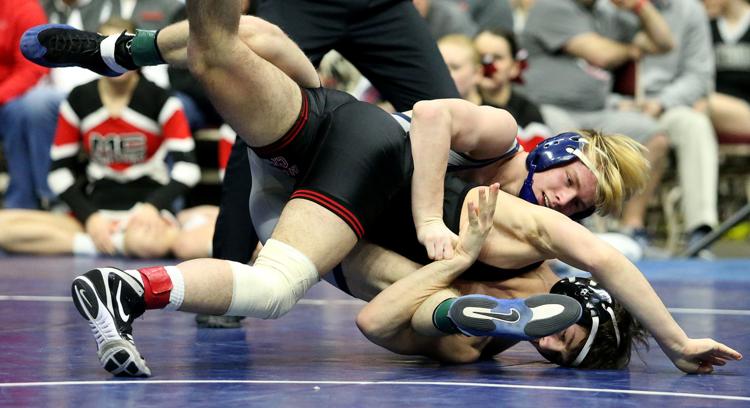 021619-qct-IA-HS-Wrestling-006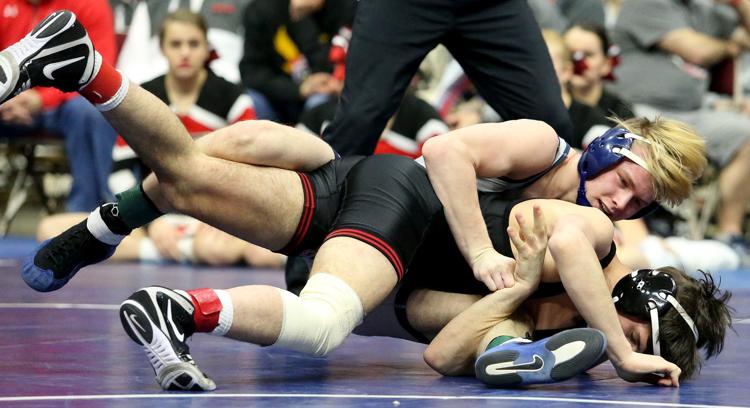 021619-qct-IA-HS-Wrestling-007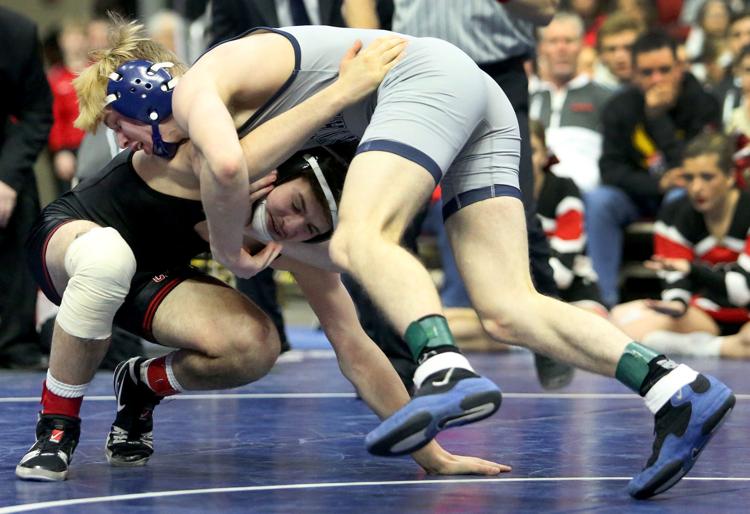 021619-qct-IA-HS-Wrestling-008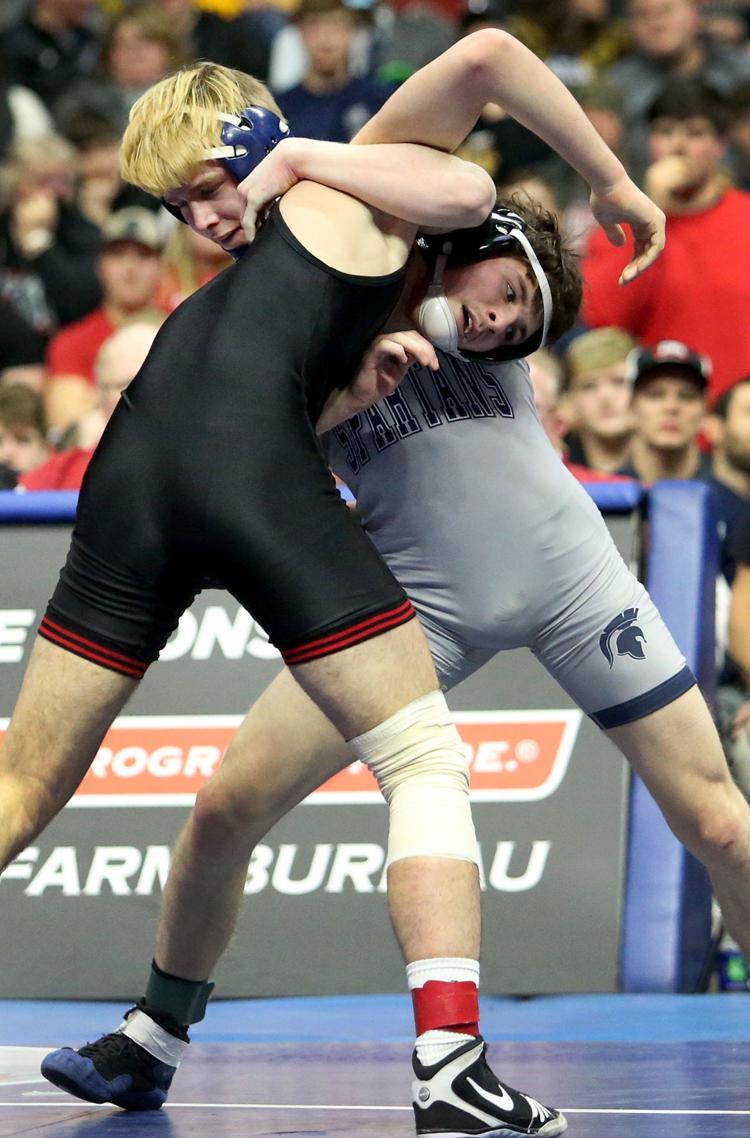 021619-qct-IA-HS-Wrestling-009
021619-qct-IA-HS-Wrestling-010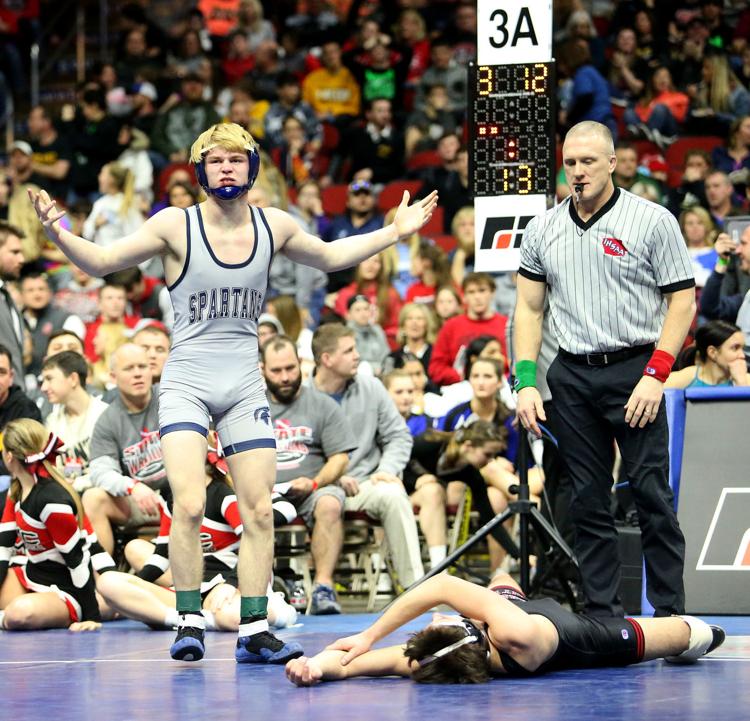 021619-qct-IA-HS-Wrestling-011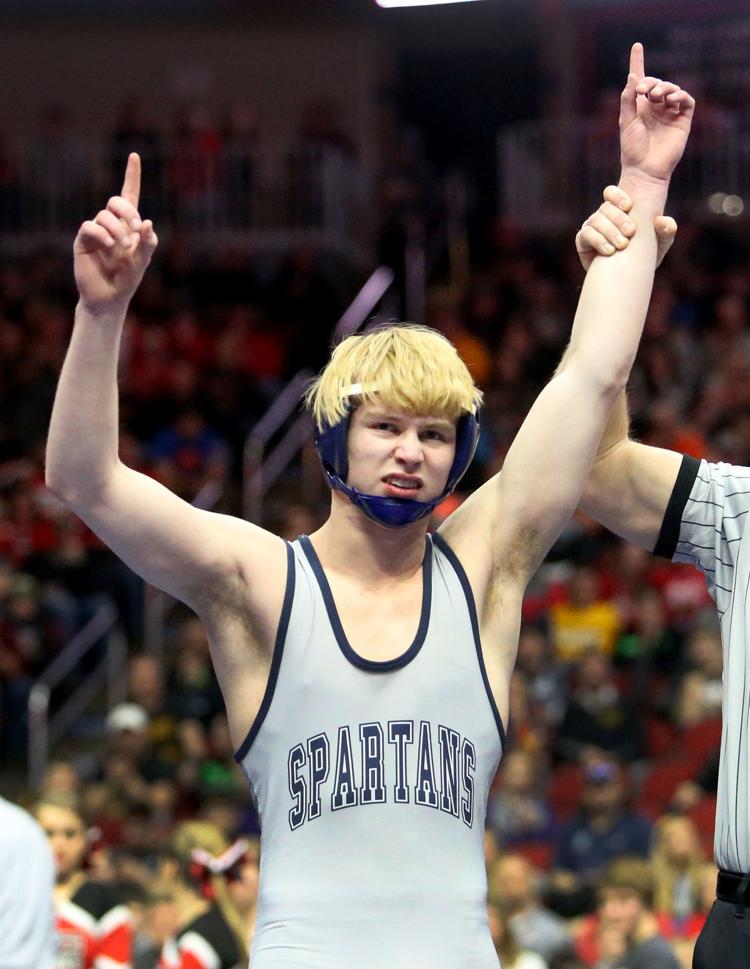 021619-qct-IA-HS-Wrestling-013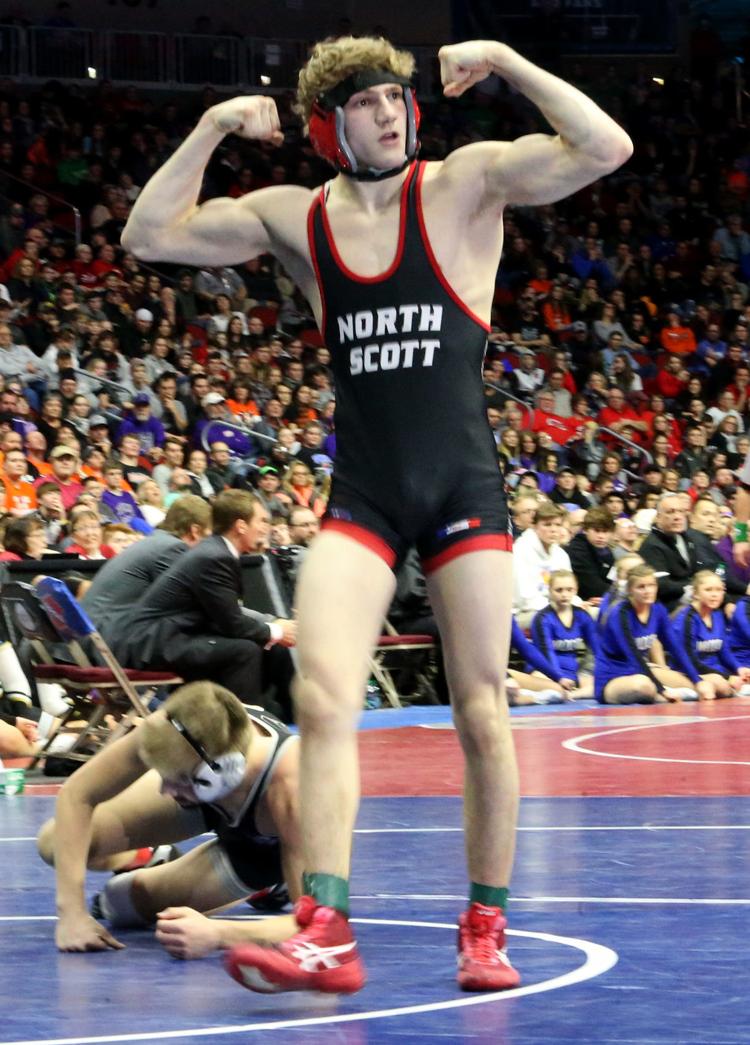 021619-qct-IA-HS-Wrestling-014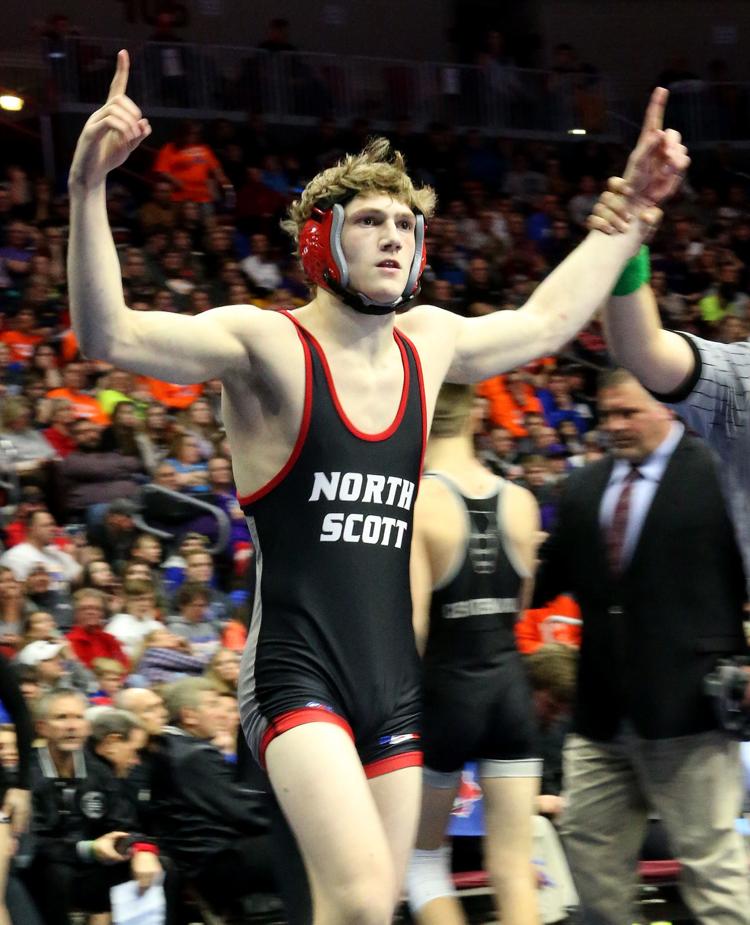 021619-qct-IA-HS-Wrestling-015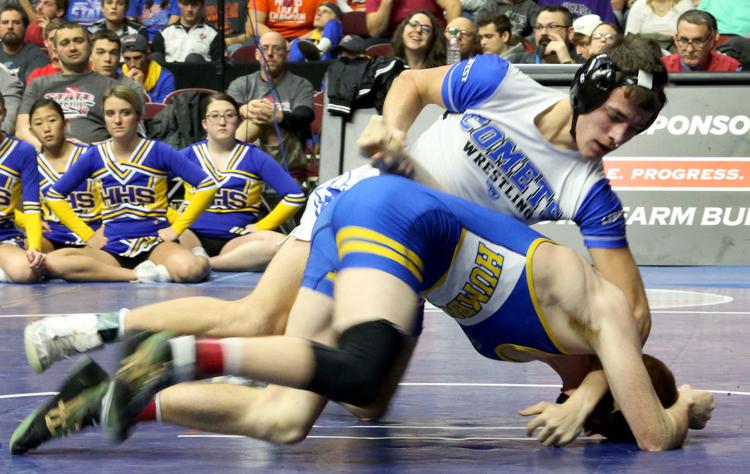 021619-qct-IA-HS-Wrestling-016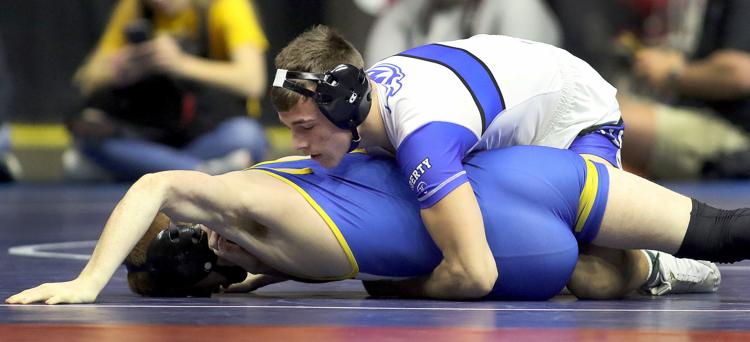 021619-qct-IA-HS-Wrestling-017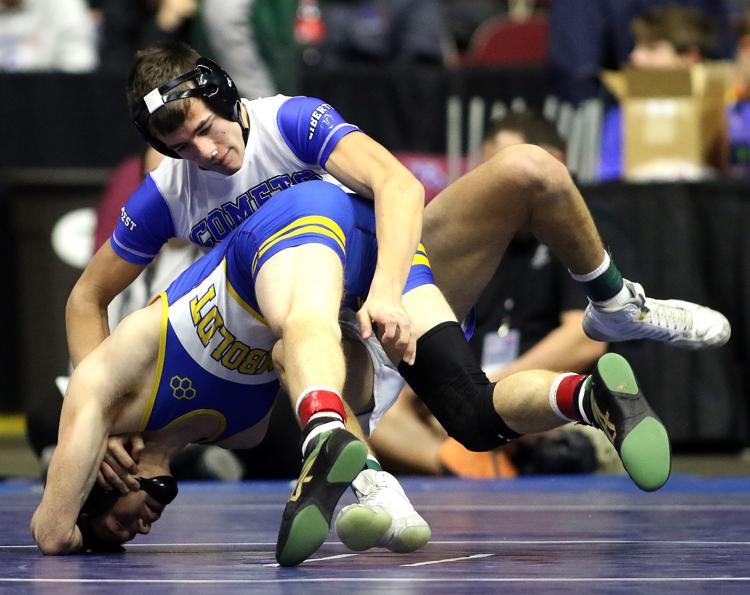 021619-qct-IA-HS-Wrestling-018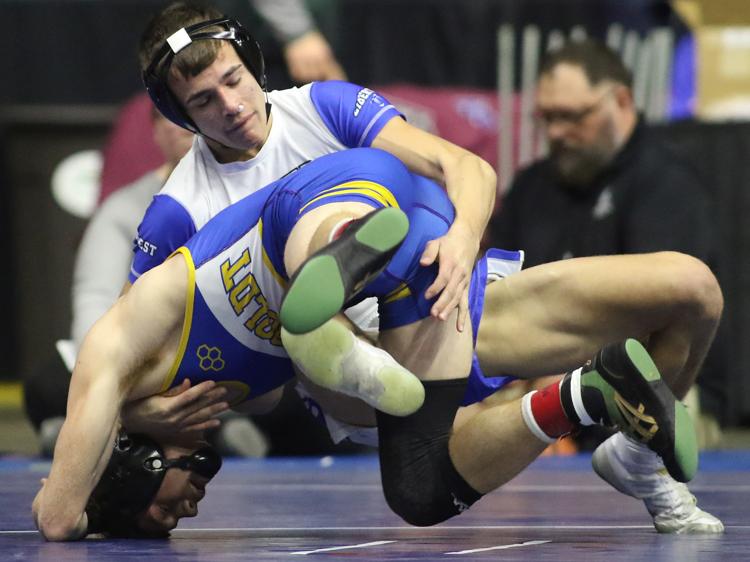 021619-qct-IA-HS-Wrestling-020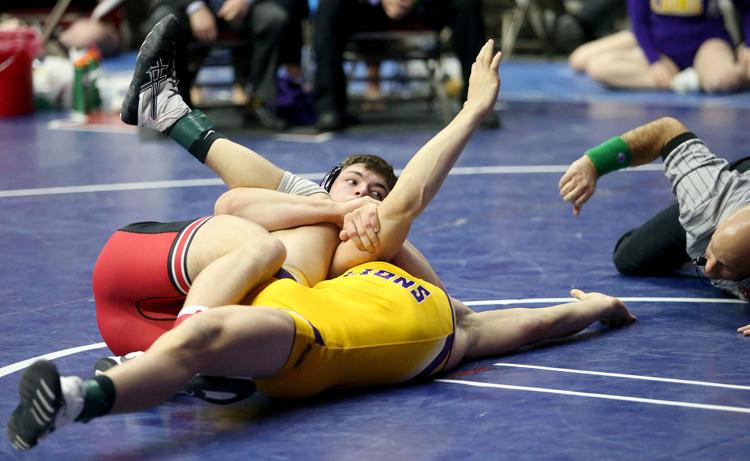 021619-qct-IA-HS-Wrestling-021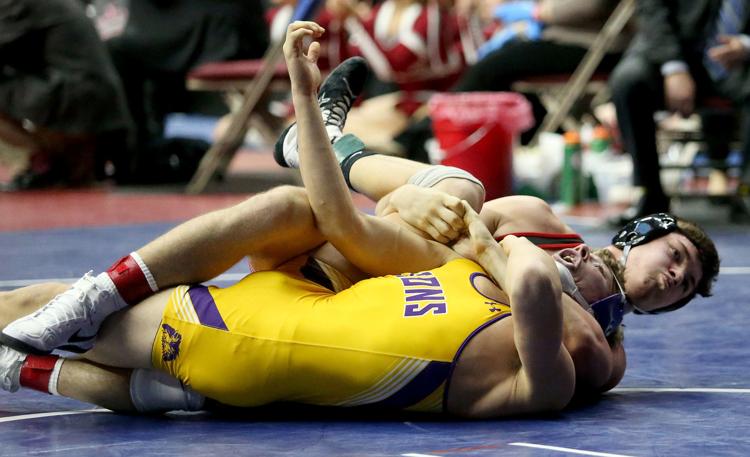 021619-qct-IA-HS-Wrestling-022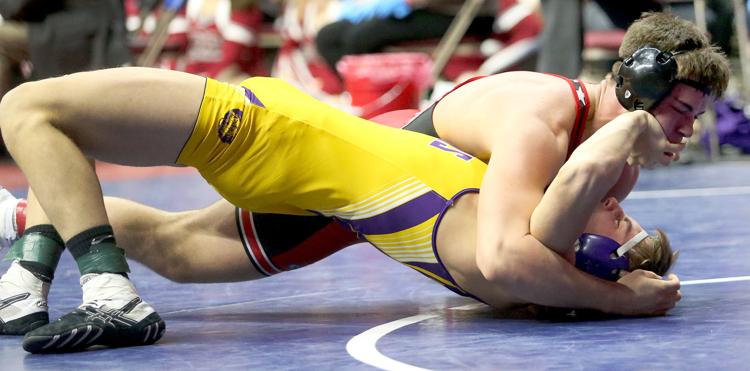 021619-qct-IA-HS-Wrestling-023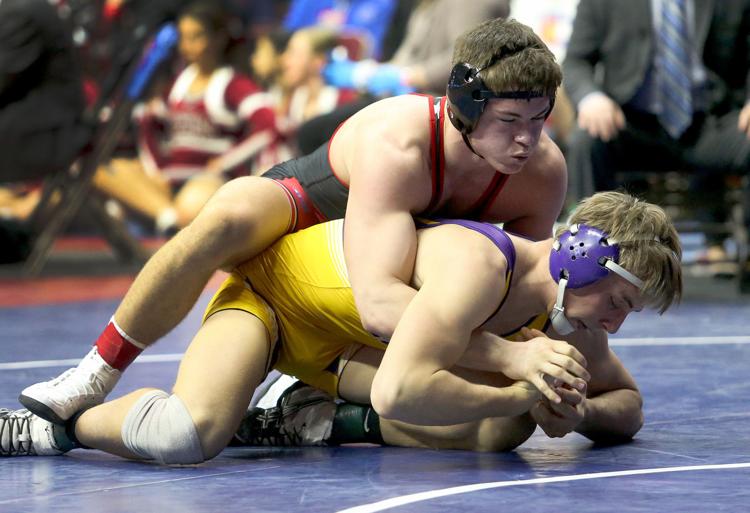 021619-qct-IA-HS-Wrestling-024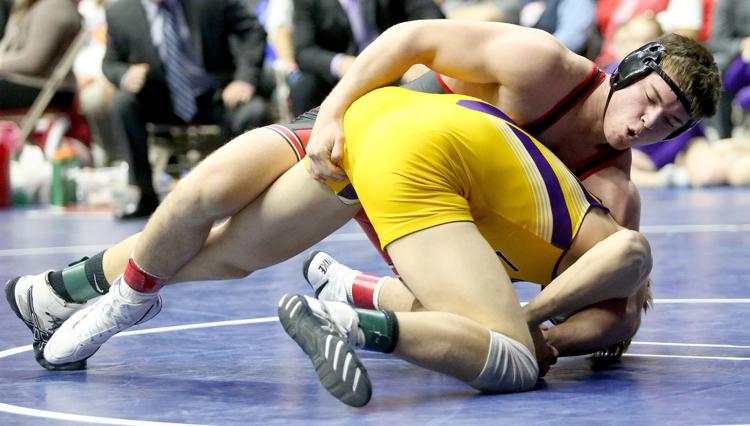 021619-qct-IA-HS-Wrestling-025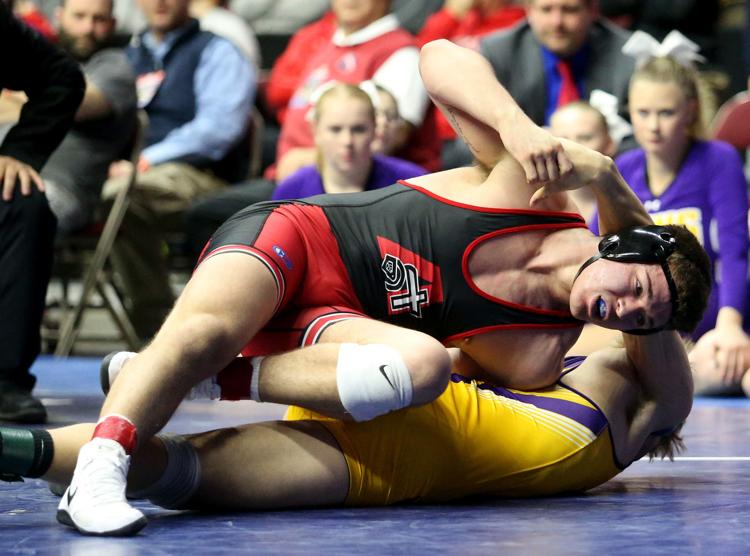 021619-qct-IA-HS-Wrestling-026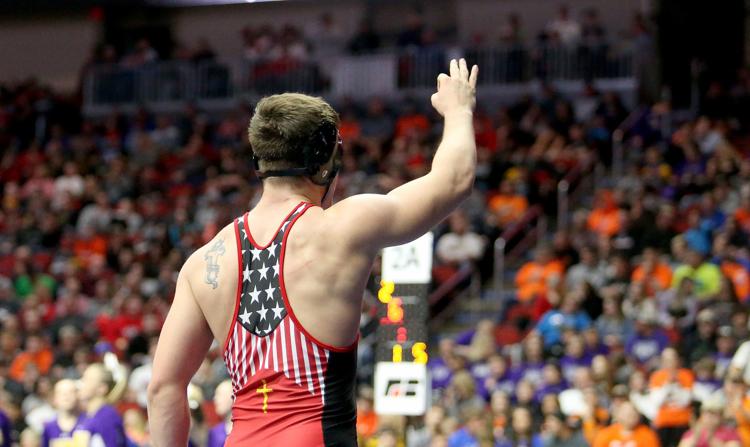 021619-qct-IA-HS-Wrestling-027
021619-qct-IA-HS-Wrestling-028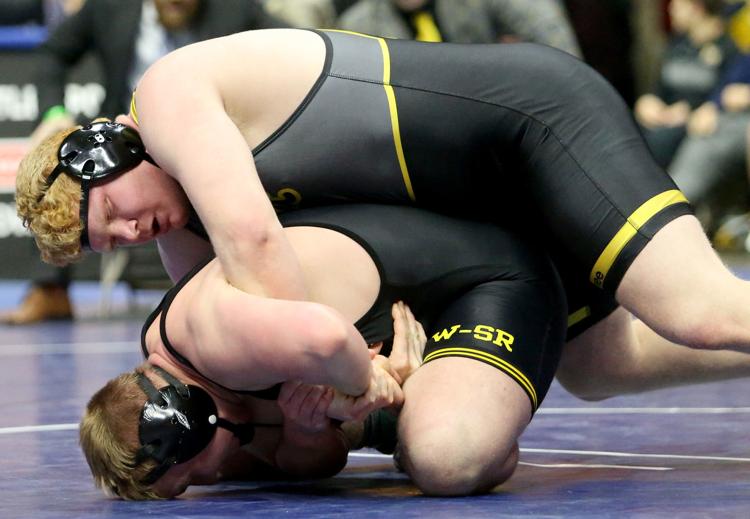 021619-qct-IA-HS-Wrestling-029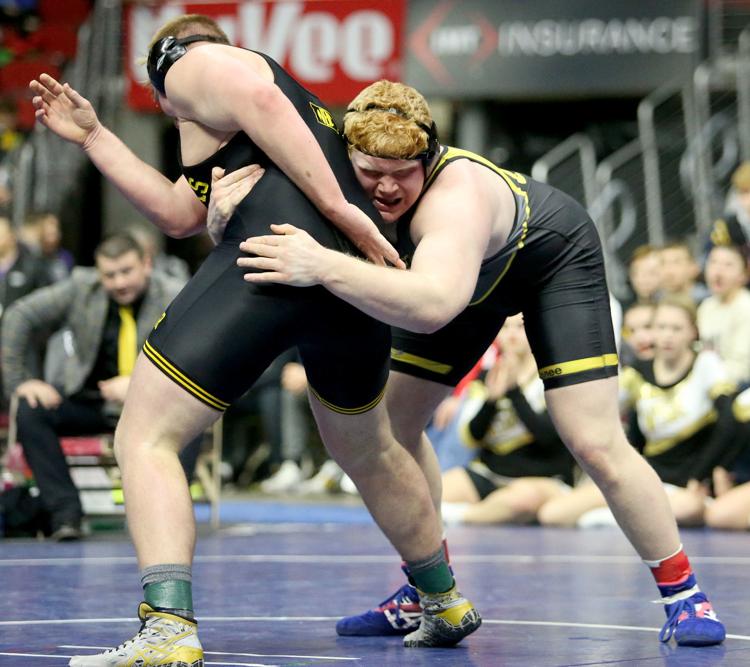 021619-qct-IA-HS-Wrestling-030