The kids at Grant Wood Elementary School, Bettendorf, are just, well, eating up a new nutrition class two parents present as an after-school program.
Jennifer and Shane Peitscher of Bettendorf care about what their kids, and all kids, eat. Jennifer also is part of a group of parents concerned about nutrition in Quad-City schools.
Shane is a Bettendorf firefighter, and Jennifer is a preschool teacher at St. Paul Lutheran Church, Davenport.
The family, including Liam, 10, in fifth grade and Alana, 6, in first grade, try to eat healthy food (that's not to say the kids didn't partake in Halloween candy - "Everything in moderation," Shane Peitscher said).
Her brother, Brad Linberg, of Marshalltown, Iowa, is a nutritionist and web designer. He told her about the Spoons Across America program after he designed the organization's website.
Jennifer reached out to the New York-based healthy eating program, where representatives shared the curriculum the program has developed. Then she approached Grant Wood Principal John Cain about presenting the curriculum as an optional after-school activity.
And Spoons Across America traveled to Iowa.
When the Peitschers sent an email telling parents about the class, it filled up within 24 hours.
They were excited about teaching the class together, and planned the first class about "food exploration" – encouraging kids to try foods with which they are unfamiliar. The class focused on four food tastes - sweet, bitter, sour and salty - and encouraged the kids to try something new and to keep in mind different people have different tastes: "Don't yuck my yum."
After one girl tried kale, she liked it so much her mother put it on the family grocery list, Jennifer said.
The latest lesson was on local food, what students might plant in their own gardens and other topics.
On Dec. 12, the class gathered after school in the commons area where the Peitschers, accompanied by five adult volunteers, talked about local food and how mixing foods can create a new taste.
Shane Peitscher spoke to the group at the beginning of the class. "What does the word ''local' mean?" he asked. They named several foods, including corn, soybeans, and fruit, that grow in Iowa.
"There are seasons to food," Shane said. "Not a lot grows in the winter in Iowa."
The curriculum emphasizes "positive peer pressure," in which one child tries a food and that encourages another child to try it, Shane said.
The class "makes it more of a fun thing to try different things," Jennifer said.
Shane said the focus is on small changes in day-to-day life. "If it's not incremental, it's not going to stick," he said.
Jennifer read a book to the younger children about a garden, and stopped often to engage the children with a variety of questions, such as whether they had a garden and what they grew in it, or what they wanted to grow."
When it comes to a fruit such as apples, "The day you pick them is the best day to eat them," she said.
The kids agreed enthusiastically when she said "You know what's good to eat in Iowa in June? Strawberries!"
Then each child created a small parfait, discussing how it tasted after they added different ingredients to yogurt.
"We're food explorers, right?" Shane asked.
Fifth-grader Maggie Menster, 10, said she joined the class "Because I want to try new foods. And a lot of my friends are in it. It's fun to experiment."
Likewise, Kaitlin Zimmerman, 11, another fifth-grader, said she joined because her friends are in it "and you can have food and make yogurt parfaits, and get to try new things."
The Peitschers welcome anyone who would like to start a Spoons Over America program, or volunteer with them at Grant Wood, to email jennpeitscher@gmail.com
Spoons Across America
122018-bet-nutrition-001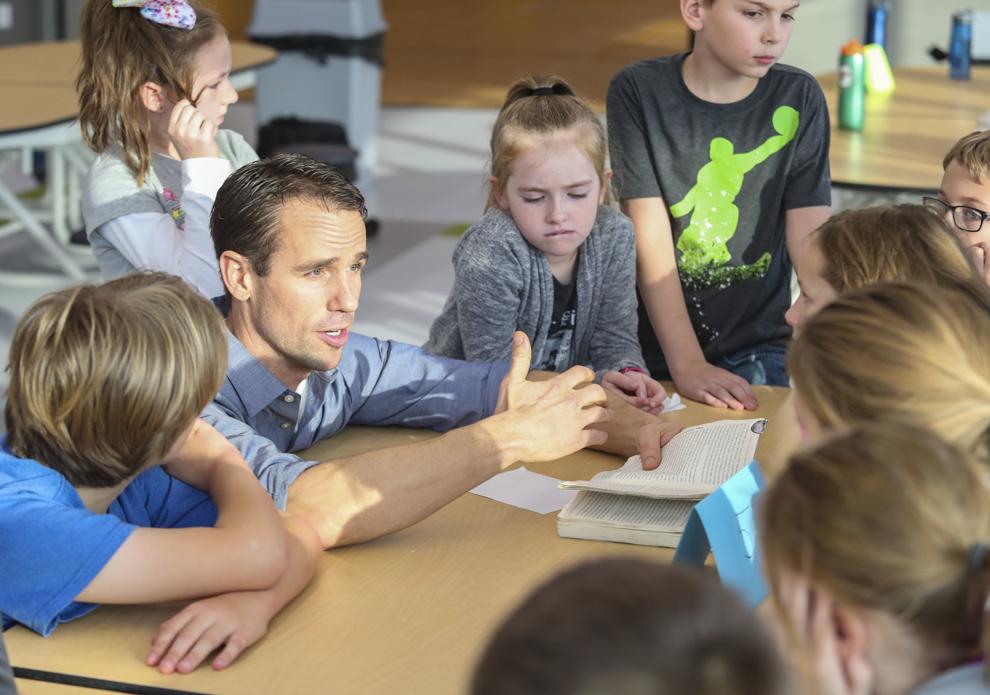 122018-bet-nutrition-002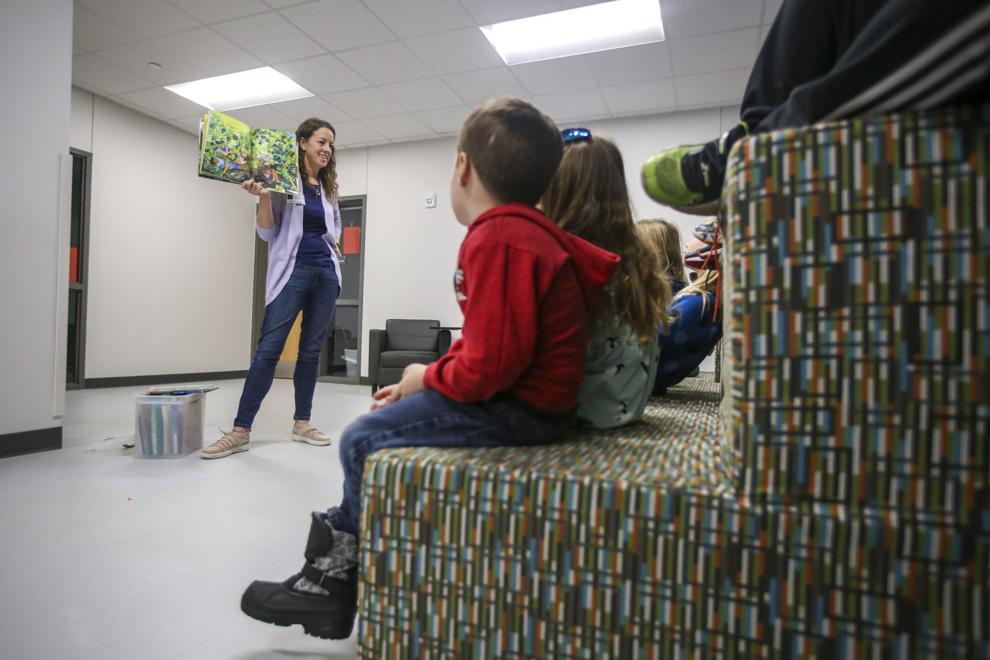 122018-bet-nutrition-003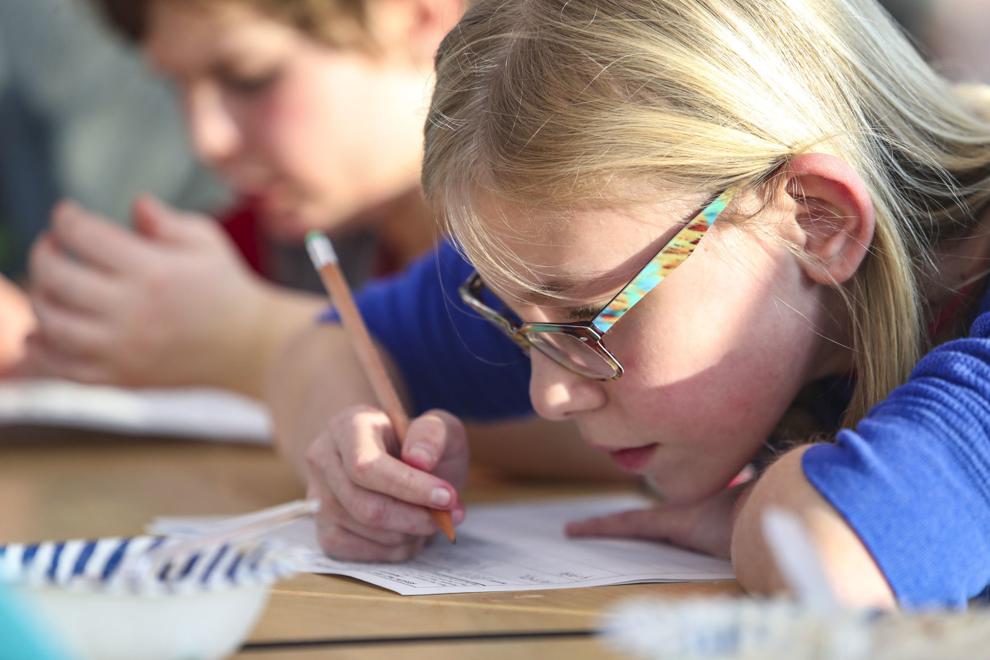 122018-bet-nutrition-004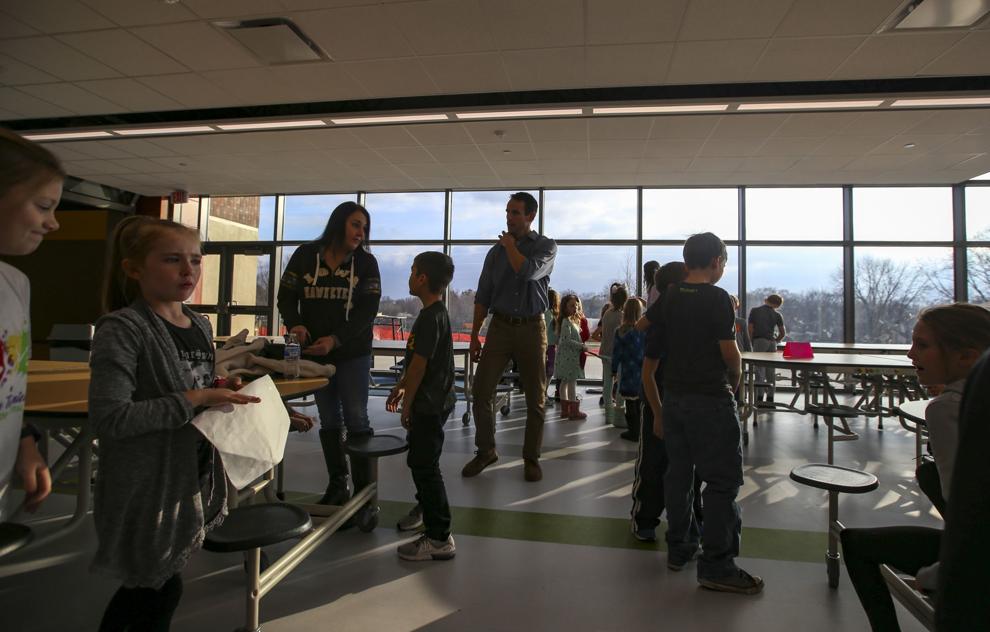 122018-bet-nutrition-005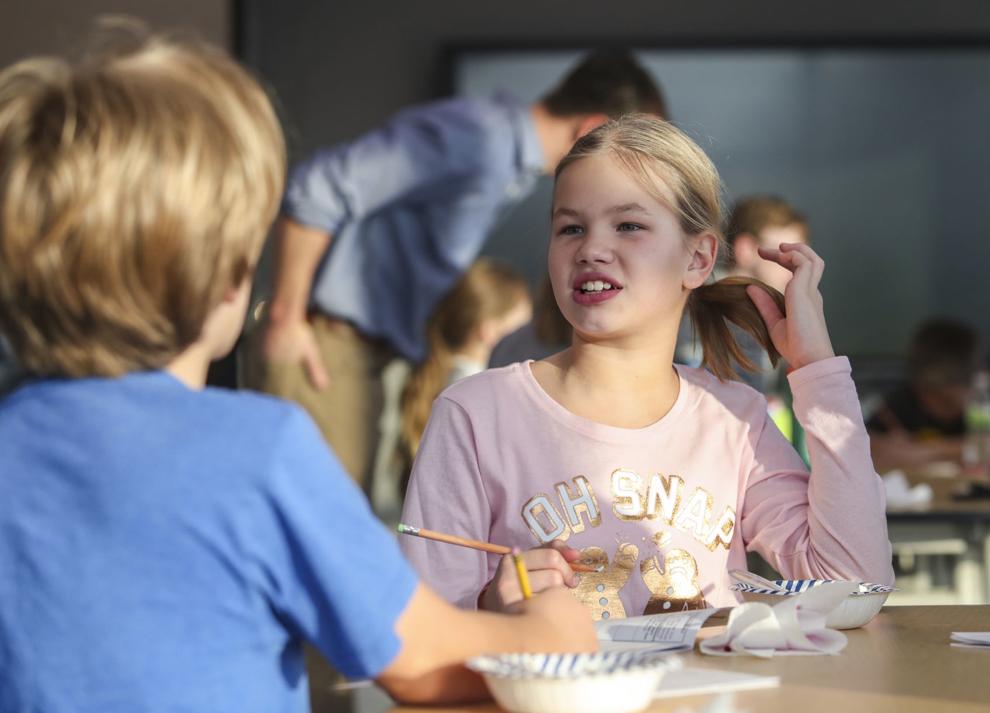 122018-bet-nutrition-006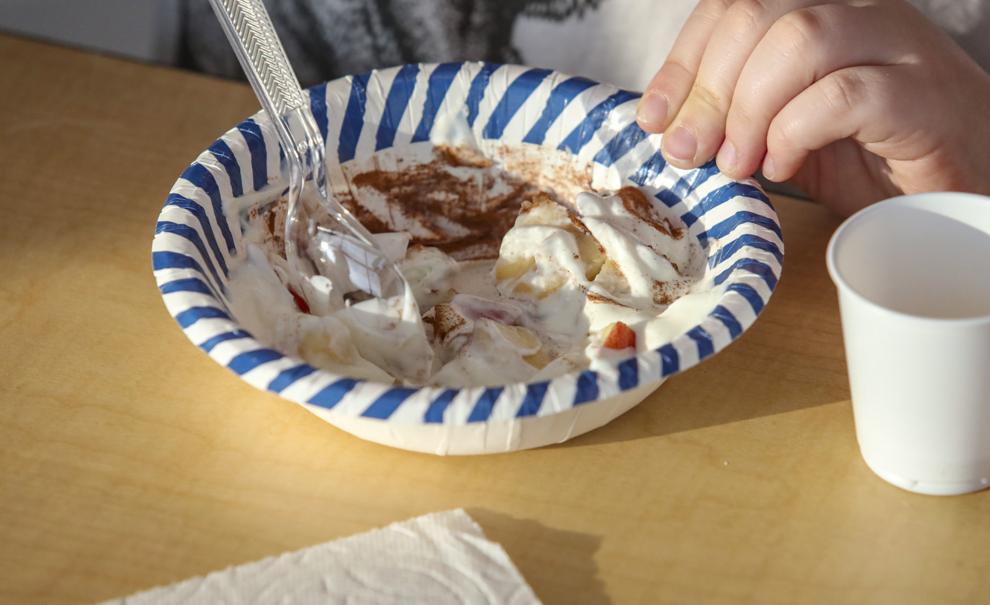 122018-bet-nutrition-007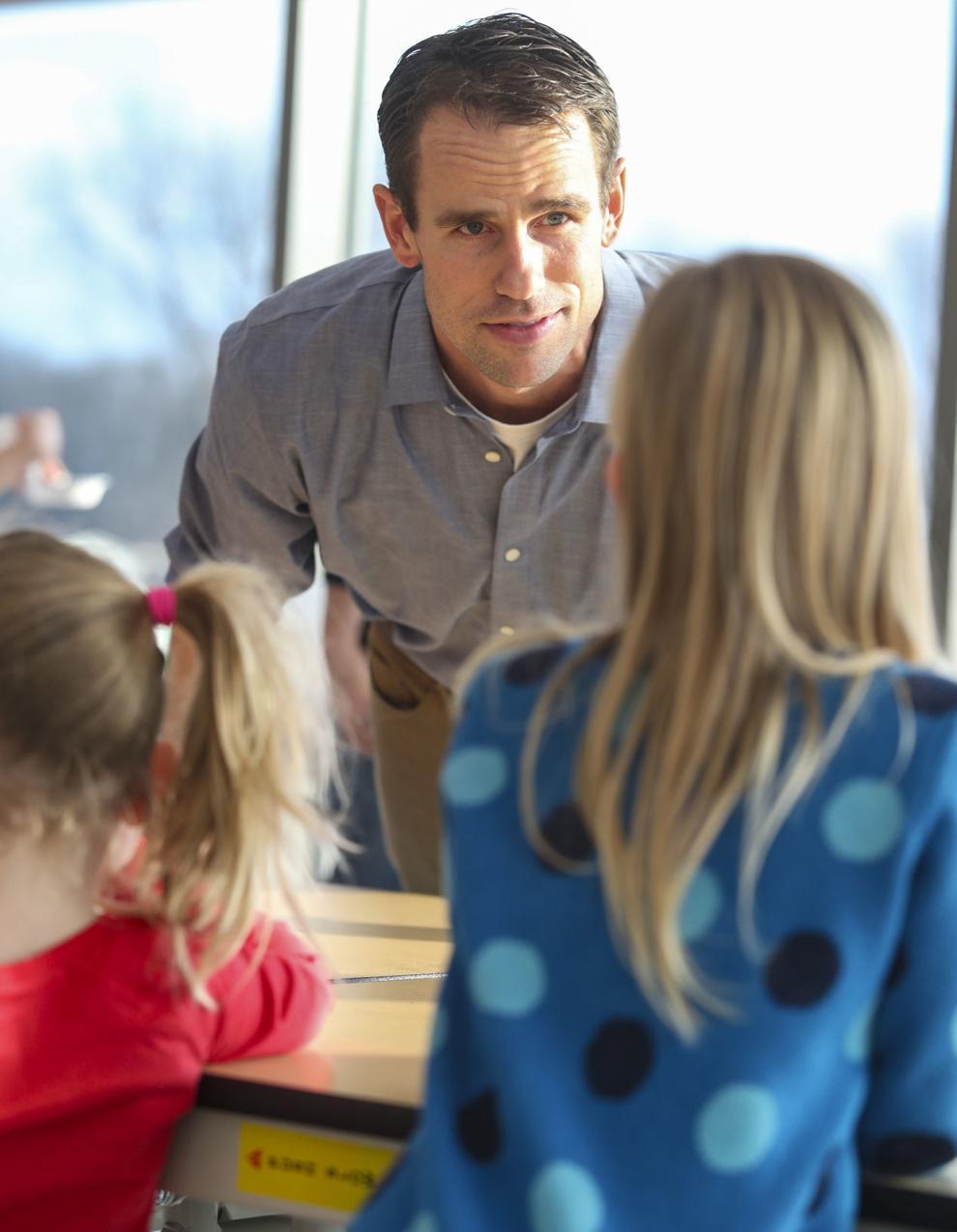 122018-bet-nutrition-008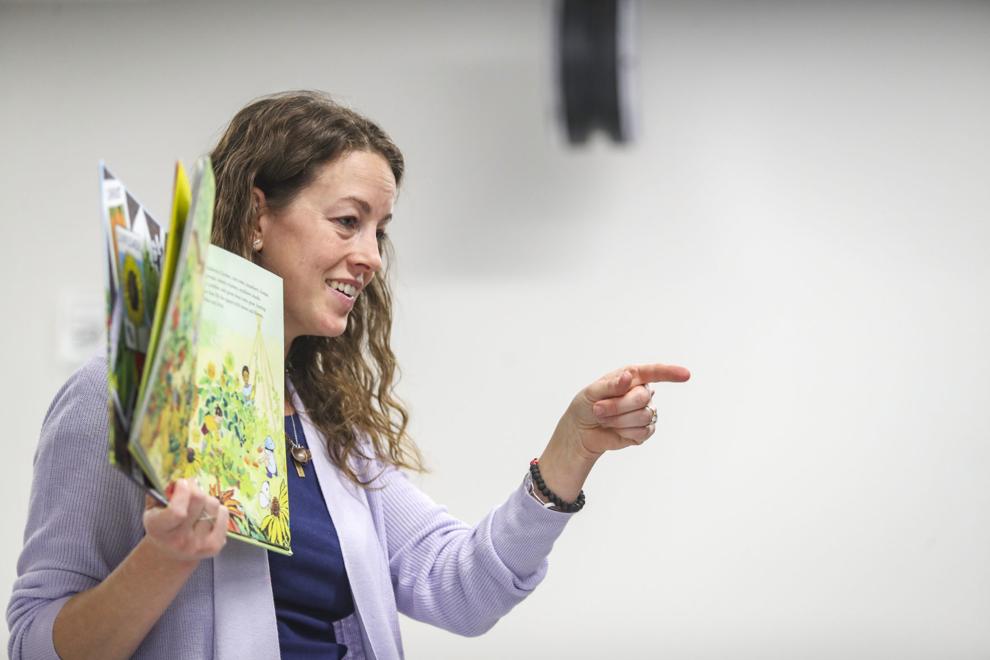 122018-bet-nutrition-009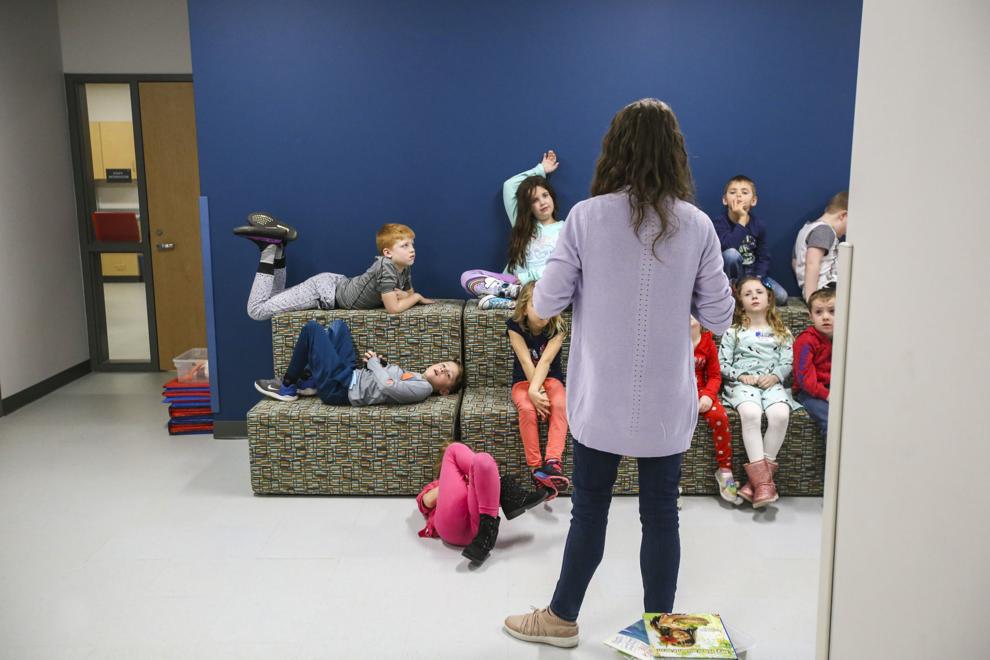 122018-bet-nutrition-010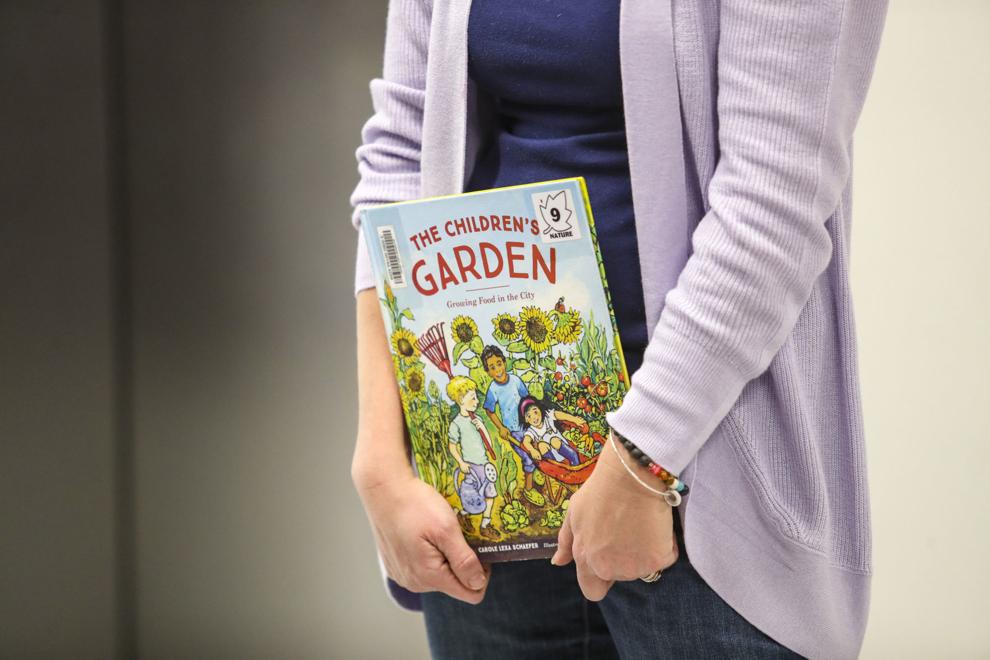 122018-bet-nutrition-011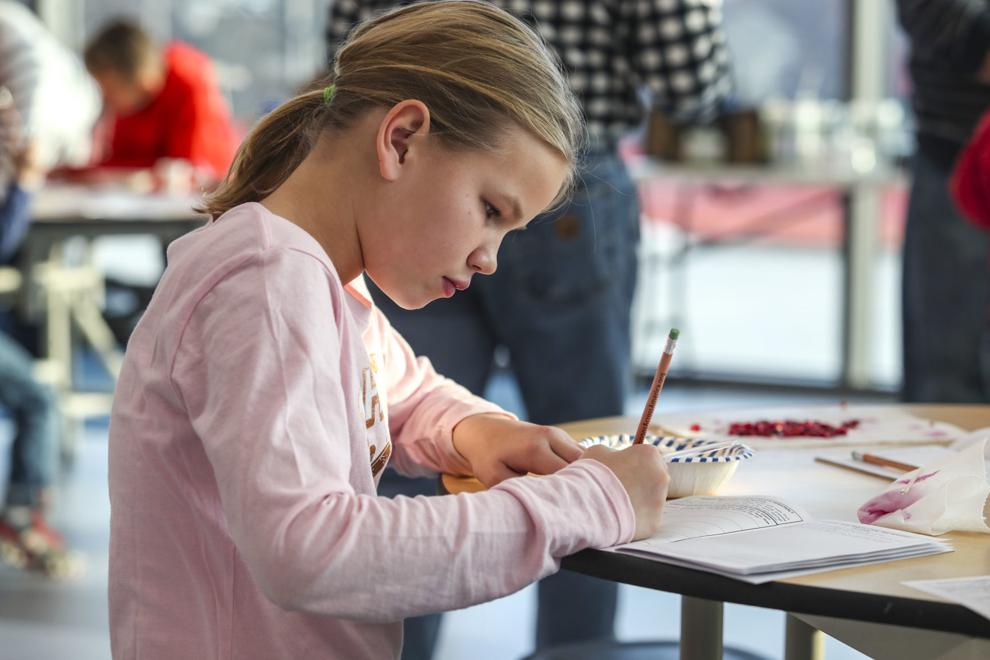 122018-bet-nutrition-012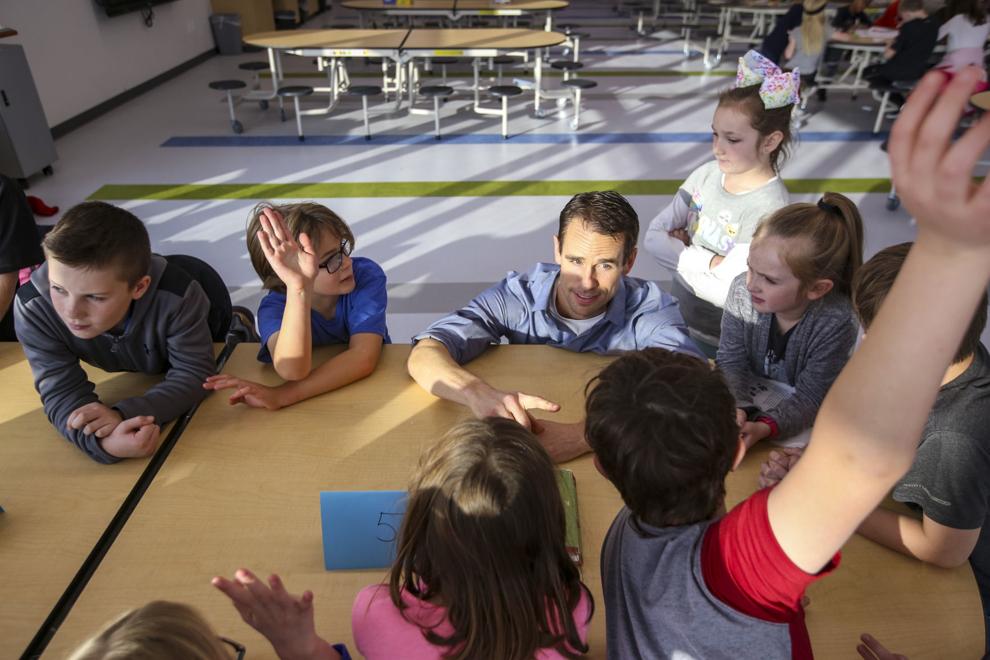 122018-bet-nutrition-013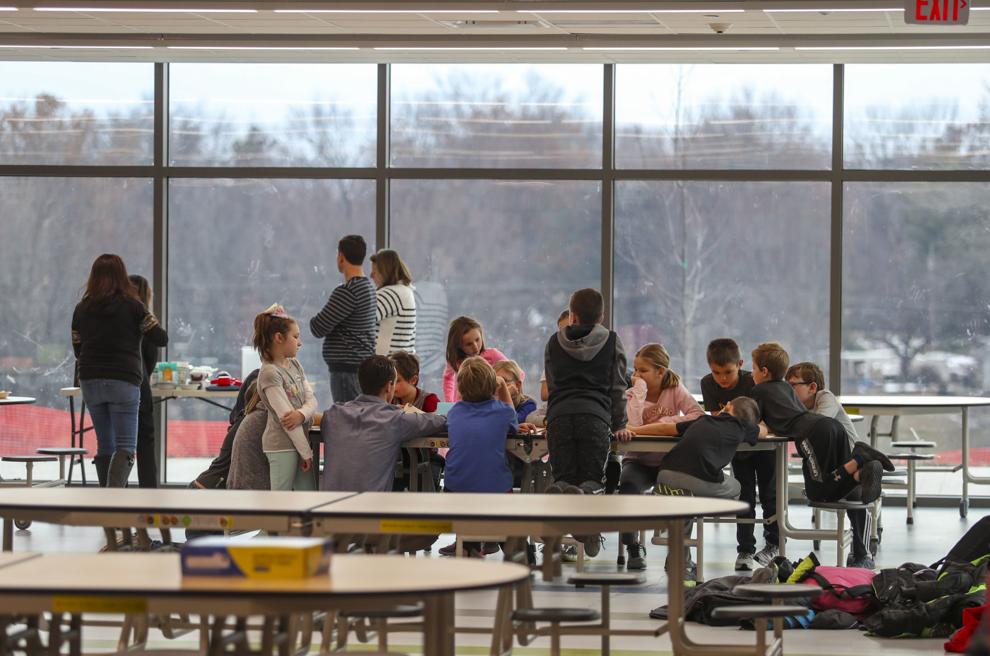 122018-bet-nutrition-014