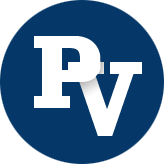 Pleasant Valley Junior High
The following students were named to the first semester honor roll:
FIRST HONORS - First Honors -3.8 – 4.0
Avery Abke Jayne Abraham, Brady Adams Aayusha Adhikari, Serra Aiello, Jaitra Ajgaonkar, Kaylee Allen, Jake Almgren, Mazen Alsheikha, Sami Alsheikha, Justin Ancelet, Blake Anderson, Tarun Annavajjula, Anna Arms, Kaitlyn Baker, Ava Bandy, Marco Bargado-Francois, Lily Bateman, Nada Bazaraa, Avery Behnke, Matthew Bender, Alexander Blackwell, Kennedy Brady, Sydney Brandmeyer, Nathan Brewer, Sidney Brockmann, Taylor Buhr, Chloe Bullock, Kiley Callahan, Bryan Caraman, Madison Carlson, Natalie Carslake, Vishnu Challa, Salar Cheema, Harper Clark, Jacob Cohen, Isabella Collingwood, Arra Cottrell, Natalie Curlee, John D'Antico, James Dassie, Sarah-Grace Davidson, Daniel DeGeorge, Jake Dolphin, Ryan Dolphin, Sydney Dolphin, Carter Dougherty, Lily Dumas, Benjamin Eckman, Dilynn Eifert, Megan Eilers, Daniya El-Zein, Grace Engstrom, Ela Ersan, William Fairman, Jayden Fairweather, Ethan Ferry, Cecelia Fierce, Blake Fitzgerrel, Alexa Frankel, Owen Gannaway, Joseph Gaya, Jordan Geerts, Kylie Gill, Lauren Green, Ryan Groenenboom, Manvir Guraya, Leo Haan, Claire Haas, Hayley Haberkorn, Ava Hahn, Leah Hamby, Chante Hardaway, Kiera Harris, Madelyn Harrison, Riku Hartman, Charles Hechler, Erika Holmberg, Breanna Hoskins, Emily Hoskins, Logan Howard, Gleb Hulting, Alexander Hunter, Brady Hunter, Austin Hutton, Chloe Isbell, Corinne Johnson, Dana Johnson, Samuel Jones, Vinay Joshi, Aidan Judd, Kavya Kalathur, Benjamin Kammler, Vidula Karthikeyan, Devon Katragadda, Jillian Keppy, Adrianne Kerkhoff, Colin Kilcoin, Ethan Kilcoin, Aidan Kilstrom, Carson Knebel, Mukul Kulkarni, Raksha Kumar, Ava Kwak, Shrinil Laddha, Lily Law, Katie Lee, McKenna Lewis, Kevin Lie-Atjam, Kaitlyn Lindauer, Ashley Lindquist, Arsh Manazir, Morgan McClain, Mara McClimon, Lauren McGovern, Elizabeth McVey, Emma Melz, Aine Moffit, Annalise Mohrman, Catherine Moore, Makayla Morgan, Tyler Mousel, Benjamin Murphy, James Muszalski, Shreya Nair, Trinity O'Brien, Gillian Oenick, Josephine Olderog, Dylan Ollendieck, Nada Omar, Meredith Onions, Allisa Pandit, Gavin Pangan, Enzo Panozzo, Ria Patel, Megh Patranabis, Parker Paulson, Aushika Prakash, Molly Rawat, Maken Richards, Natalie Richmiller, Delaney Riley, Madelyn Rode, Nathan Romans, Ujan RoyBandyopadhyay, Bryce Rubel, Kora Ruff, Emily Sanders, Megan Schiltz, Ashlyn Schmidt, Anika Shmidts, Beatrice Sears, Emily Sextron, Caroline Sierk, Jaydlyn Skinner, Alyssa Smith, Ella Stoterau, Jonathan Streepy, Rachel Strelow, Olivia Syverud, Lillian Teitle, Elizabeth Tessen, Livia Thomsen, Ryan Thoreson, Sophia Trumbull, Ava Untiedt, Ryan Vance, Maxwell VanDerSchaaf, Rithvik Vanga, Tarun Vedula, Bella Vondracek, Lauren Wallis, Jack Williams, Conner Wipperfurth, Adelaide Wolfe, Camryn Woods, Maggie Wu, Emily Yattoni, Alyse Zuiderveen.
SECOND HONORS -3.4 – 3.79
Kaelan Amerine, Benjamin Babcock, Nathan Barlow, Samuel Bebow, Megan Blankers, Camryn Bloomfield, Dustin Bohren, Alexis Boosalis, Brandon Boyd, Devin Brunner, Abby Buechel, Isabella Burkhart, Carter Carroll, Cameron Caudill, Brian Collins, Cody Connors, Emily Creighton, Timothy Davison, Isaac DeZarn, Camden Docherty, Kayleigh Early, Bryce Eaves, Evan Freese, Loralei Frickey, Elsa Gilbeck, Janus Golczewski, Summer Halsey, Hannah Harrison,  Mallory Hawkins, Evan Hayden, Mirocha Isabella, Headley Mya, Hemphill-Molyneux,  Alex Hennings, Claire Horsfield, Anthony Horvath, Jadelyn Jackson, Amanda Jefferson, Raven Johanson, Ryan Johns, Rachel Karzin, Xander Klaus, Brennan Korczak, Brynn Krafka, Alana Kruse, Sarah Kustes, Caden Larkins, Joel Lawlor, Ethan Lear, Michael Lemburg, Alexis Lindauer, Barrett Lindmark, Adisson McCullough, Carson Meenan, Collin Mellody, Colin Meyer, Drew Micek, Mattisen Moats-Carr, Riley Morgan, Reece Mower, Sai Tanisha Nanisetty, James Nordholm, Carver Oenick, Ian Olderog, Malia Pavey, Corinne Pelletier, Joshua Pelzer, Isaiah Pielak, Lauren Puthoff, Cory Regenwether, Joseph Rosenberg, Mariella Schmit, Benjamin Schroeder, David Scranton, Colin Sheeder, Clayton Shelton, Mehnaaz Siddiqui, Anna Smith, Megan Stephenson, Emilee Stock, Nicholas Stoneking, Aidan Thoene, Nathan Tillman, Joel Torres, Ashley Trumbull, Vrindha Vegiraju, Julia Wanek, Rhys Ward, Abigail Webster, JaylenWilliams, Campbell Wolfe, Brenna Yoder, Yousef Younis.
Charlie Adams, Morgan Ahlers, Taheera Amra, Natalie Ashby, Thomas Atteberry, Tanveer Bassi, Brandon Benson, Annaliese Bolin, Olivia Brown, Wyatt Canier, Anastasia Caperton, John Carber, Michael Carber, Devin Carel, Garrett Conway, Mena Davis, Benjamin DeCoster, Owen DeVore, Lillian DeVries, Jasmyne Fullmer, Malik Gilmore, Jack Grothusen, MaKayla Guilliams, Cayleigh Hammer, Nicholas Heady, Maya Hoffmiller, Benjamin Jungers, Monica Kotte, Thomas Lange, Chritian Legg, Hayden Libby, Gabriella Lodico, Xavier Mahart, Sharayah Mende, Aubrey Misner, Grant Necker, Keela Nichols, Brandon Nickels, Ethan Olderog, Zachary Orwig, Marc Pfeiffer, Bradley Poss, Patrick Ptacek, Deven Reeder, Kerri Rehl, Lilly Revell, Rachel Reynolds, Raymond Robinson, Ella Scales, August Schmidt, Jaxson Sutter, Vincent Tarpein, Ethan Thompson, Kayla Townsend, Jennifer Tran-Merrill, Luke Wang, Mitchell Wood.
FIRST HONORS - First Honors -3.8 – 4.0
Cameron Adams, Natalie Aller, Britney Ankton, Sarah Babka, Ahmed Baig, Rylee Bales, Dominic Banowetz, Cyrus Barat, Ebby Barber, Mason Barnes, Madylin Barudin, Muskan Basnet, Clare Bechen, Kelsey Behnke, Paige Berst, Cara Blunk, Nathan Boleyn, Joseph Borbeck, Olivia Bowe, Madison Brady, Morgan Brady, Kelly Brewer, Allison Bown, Alyce Brown, Aslynn Brown, Luke Brunsvold, Kalen Bunch, Anthony Bynum, Shubham Chauhan, Jonathan Chiles, Kaitlyn Christ, Seth Clausen, Alex Clemons, Kelsey Compton, Louie Conn, Corea Conner, Lydia Cox, Emma Cremer, Harmony Creasy, Logan Croll, Benjamin Curran, Lindsay Davison, Erin Douglas, Kaitlyn Drish, Jack Dumas, Sofia Dyer,  Jordyn Edwinson, Elizabeth Elias, Emma Engler,  Savannah Ervin, Paris Fietsam, Delaney Fitzgerrel, Luke Fuhrmeister, Srikanth Ganesh,Mariana Garza Rodriguez, Jonathan Glaum, Jake Gneiting, Dhanush Adhitya Gopalakrishnan, Samantha Gould, Lauren Guinn, Hailey Halupnick, Madeline Hamborg, Nicholas Hammes, Maya Hartz, Eric Hedgren, Addison Hegland, Erica Heiselman, Chloe Hockaday, Joshua Hofman, Ingrid Hofmann, Kellen Hornbuckle, Isabella Howell, Emma Irons, Kendall Jarvis, Lola Johannsen, Gabriel Johnson, Owen Jones, Xavier Jones, Dane Juehring, Shveta Kalathur, Dax Kanwischer, Uma Kasichainula, Alexander Knaack, Caden Kraft, Anna Kunau, Kirstyn Lambiotte, Christina Li, Sophia Lindquist, Ella Litchfield, Nathan Lokenvitz, Olivia Lucas, Rachel Lyon, Allysia Maday, Sean Mast. Maleigha McCulley, Samuel McGrath, Abigail McKay, Macey McKinnon, Genevieve McShane, Sarah McVey, Devinah Meeduri, Alex Melvin, Addison Menke, Jessica Meyer, Matthew Meyer, Connor R Miller, Morgan Miller, Jordan Mimms, Abigail Minor, Courtney Mohr, John Molyneaux, Elizabeth Mooy, Alexis Morel, Callahan Morton, Gabrielle Mowbray, Sidney Mudd, Ryan Mumey, Michael Musal, Aditi Nachnani, Michael Nauman, Maegan Neil, Emma Nelson, Zachary Ngo, Kelsey Nielsen, Samuel Nowell, Kendall Ontiveros, Aditi Amit Parab, Rukan Parves, Roshni Patel, Cecilia Patramanis, William Pendrak, Emerson Peters, Kaley Petersen, Elizabeth Pischke, Akash Pradeep, Anirudh Pradeep, Gayathri Pundi, Olivia Reddish, Alexis Redmond, Brooks Reiter, Aimee Richards, Clayton Riggleman, Morgan Rinker, Enrique Riojas, Berazaluce Laci Roberts, Kaitlyn Robinson, Samuel Robinson, Alyssa Rodriguez, Kiley Ruge, Isabel Russman,  Rosalie Sack, Ava Satterfield, Kyle Sehlin, Abigail Shamrell, Siddharth Sharma, Anna Sheets, Cassandra Smith, Maddie Smithers, Kole Sommer, Morgan Sorenson, Ella Speich, Priyanka Srinivasan, Addison Steele, Raegan Stein, Megan Strusz, Ramya Subramaniam, Madhumita Subramanian, Allison Suen, Jack Thompson, Reese Thompson, Ashley Thomsen, Alexander Thorne, Anna Thorne, Jacob Townsend, Hannah Troendle, Alyssia Tyler, Jack Umland, Julie Valenca, Michael VanDerSchaaf, Nathan VanUtrecht, Saketh Vempali, Riley Vice, Rachel Wanke, Jaden Waterhouse, Maximillian West, Lauren Williams, Taze Wilson, Emily Wood, Alexander Xiao, Kane Zemo, Jenny Zheng.
SECOND HONORS -3.4 – 3.79
Lukas Ager, Carson Albrecht, Aleecia Aldrich, Mason Allen, Ethan Almonrode, Anali Anderson, Whitney Ankton, Lily Barrett, William Baumgartner, Cody Beekman, Connor Bennett, Adam Beverlin, Kyle Boian, Kaden Bradley, James Breen, Maxime Broussalian, Brodie Cain, Anna Carius. Rafay Cheema, Emily Clark, Vanessa Cooney, Charles Crouse, Parker Crouse, Eli De Zarn, Joseph Dilley, Mckinley Elg, Eli Erickson, William Farmer, Jacob Frankel, Paulina Garza Rodriguez, Kaitlyn Gause, Destiny Gray, Alex Hammer, Emad Haque, Jamy Hill, Sean Holmes, Alexandra Hurtado, Luke Jefferson, Ahrora Jones, Shingahembe Kabongo, Jacob Knepp, Avery Lanning, Julia Leach, Kameron Lee, Reese Lienemann, Sara Lloyd, Nicholas Mahoney, Alexandria Mamros, Robert McClimon, Grace McMonagle, Charles Meincke, Hunter Meyrer, Matthew Mickle, Charles Mitchell, Colton Nelles, Paige Odefey, Natalie Orwitz, Logan Paul, Connor Pearce, Grace Pender, Brianna Pocknell, Amerlia Prescher, Corwin Puryk, Cadence Radcliff, Sarah Ramsdell, Joseph Reece, Phillip Richland, Jack Roemer, Tyler Saul, Mac Schmidt, Rachel Schwarz, Winston Shi, Kathryn Sieprawski, Allison Simpson, Macie Skahill, Isabel Stephens, Gabriel Streets, Wood Chloe Taylor, Grant Tebbe, Khushi Thakur, Daemon Thomas, Erik Volfson, Stiles Walker, Alexa Wehrheim, Reese Wendell, Koby West, Spencer Weyrick, Charles Whisler.
Ryan Anderson, Aron Asgedom, Troy Banian, Wyatt Benson, Mohammed Bin Waheed, Jordan Buckley, John Butler, Jacob Claussen, Brooke Darnell, Shalena Dean, Ethan Dollins, Eoin Fitzgerald, Seth Good, Sean Hajduk, Abigail Hart, Brendan Hillis, Cara Johnson, Manoa Kapua, Caden Kipper, Alexander Lundy, Connor M Miller, Reilley Montgomery, Drew Ouderkirk, Lauren Palmer, Grace Paustian, Maximus Payne, Jackson Peterson, Dhiren Rice, Connor Schlichte, Jaehoon Shin, Ethan Stigler, Partap Thakur, John Warndahl.