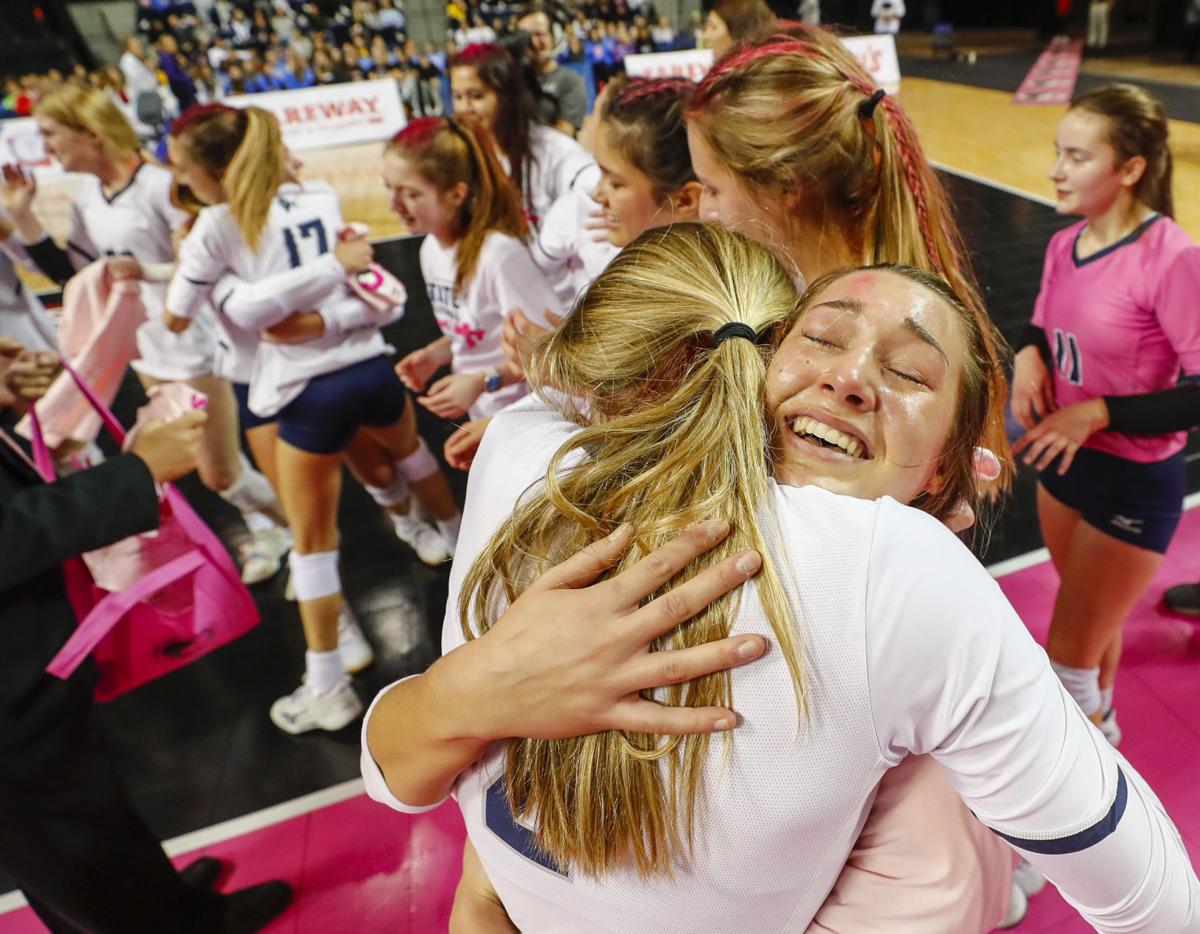 CEDAR RAPIDS — Kora Ruff and Pleasant Valley volleyball coach Amber Hall shared a lengthy embrace on Nov. 4.
Hall taught Ruff in the eighth grade and then watched the setter quarterback her volleyball program for the past four years.
The Ruff era ended with a championship as second-ranked PV topped fourth-ranked Cedar Falls 25-23, 28-26, 25-13 in the Class 5A title match.
"To be honest, I don't think it has fully hit me yet," Ruff said. "It probably will when I get home tonight."
The University of Evansville recruit leaves as arguably the best player to wear the Spartan jersey and among the best to come through the Quad-Cities.
She finished with a school-record 3,262 assists, led the Spartans to four conference titles, three state tournaments and closed with a title as she was named captain of the all-tournament team.
"I was here for the championship the past few years watching, and I knew I wanted to experience this for our team," she said. "This is how we wanted to go out."
Ruff made an impact in all facets for the Spartans. She had 29 assists, 21 digs and pair of service aces in the championship match.
More than the individual numbers, Hall will remember her 5-foot-8 setter for all the intangibles she brought to the court.
"Seeing Kora grow so much as a volleyball player, confidence in herself as a person and her leadership skills, we wouldn't have won or gotten to where we are without Kora," Hall said.
Teammate Chloe Cline has one more year of high school remaining. After that, she'll join Ruff at Evansville.
Cline admitted it will be a strange feeling in the gym next fall not having Ruff by her side.
"My first thought was 'I don't get to play with Kora any more,' and then it was like, 'Yes, I do,'" Cline said. "It will be different next year. I don't know if anybody can be as good as Kora."
Ruff said the family-like atmosphere made this season an unforgettable ride.
"Off the court, we had a lot of team bonding," she said. "This was a really close knit group of girls.
"We wanted it so bad, so to bring it back to our school and our community, it is an amazing thing."