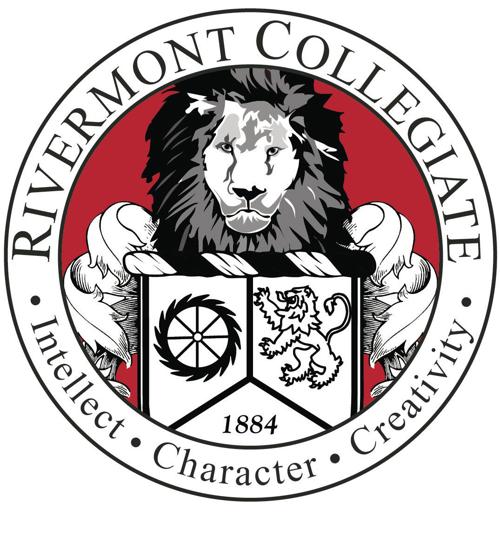 The following Rivermont Collegiate students were named to the First Quarter 2019-2020 Honor Roll:
Middle School (Grades 6-8)
Headmaster's List: Kate Austin, Asher Ciaccio, Lily Collins, Griffin Cotton, Hadil El-Geneidy, Abigail Johnson, Vyom Pancholi, Chiara Paul, Lucas Senjem, Selynna Song, Mateo Surma, Aiden Swiger.
You have free articles remaining.
Distinction: Noah Acosta, Caden Burbridge, Alistair Coomber, Zoey Davis-Koester, Dakota Forari, Shivesh Ganesh, Brianna Haney-Scott, Brandon Hu, Sameer Khaliq, Sophis Khaliq, Neel Mallik, Sameer Mallik, Patrick Mart, Eamon Matlock, Kayden Matter, Carter Nelson, Taylor Seneli, Laurel Sibthorp, Josephine Signer, Harjeeevan Singh, Alexander Snider, Tony Tran, Chase Wakefield, Caliegh Wise-Frazee.
Merit: Maren Abernathy-Wee, Mickey Baldenhofer, Jude Dunbridge, Alex Jones, Charlie Roach, Porter Roach, Zavien Roberson, Ricky Zillmer.
Upper School (Grades 9-12)
Headmaster's List: Adnane Attayebi, William Austin, Hikmatullah Bahramee, Harrison Brown, Ivy Yuxin Chen, Nayana Gowda, Hillary Khanh Le, Daisy Nga Nguyen, Van Nguyen, Anna Senjem, Allison Swiger, Vinayak Trigunayat, Nathaniel Vegh, Patrick Xiran Wang, Celine Yanting Wu, Annie Meibin Yang, Eason Weihan Yuan, Angelina Yuwen Zhang.
Distinction: Maria Akenkou, Qudratullah Bahramee, Adam Ederar, Vanessa Fuentes, Chirag Gowda, Edith Huiwen Jia, Marcos Martinez, Mohamed Monkari, Geoffrey Moyer, Leo Louis-Leopold Muderhwa, Dwira Nandini, Han Nguyen, Van Nguyen, Numidia Oubaha, Jozef Porubcin, Aidan Roach, Olivia Schroeder, Elrisha Steward, Krystal-Milly Vibila, Darist Dung Vo, Cody Xinlei Wang, Kevin Zihan Wang, Tiffany Jing Wang, Winnie Yue Wang, Lauren Wei Zhou.