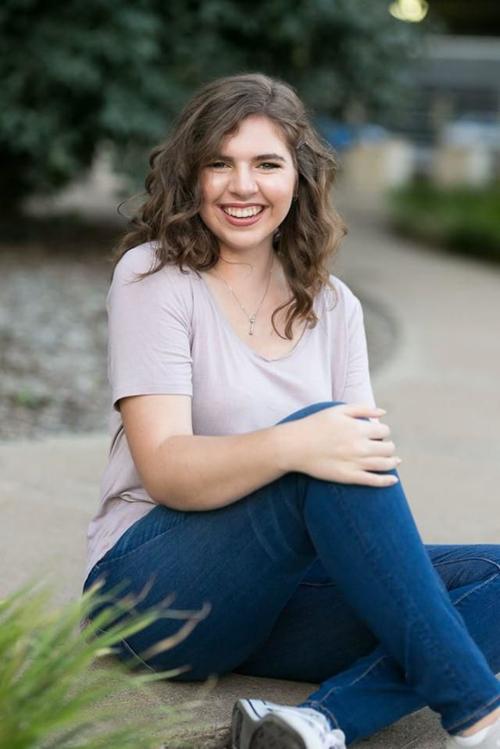 Kaitlyn Ryan has achieved the Girl Scouts' highest honor, the Gold Award, after beginning a mentorship program with her former high school's band that encourages younger students to participate.
Ryan, 17, of Bettendorf, said through the mentoring program, Pleasant Valley High School band students learn how they can take part in all of the opportunities that come with being part of the band community as well as gain the confidence to join extracurricular activities.
Younger band students are mentored by older students in order to allow the new students to have a chance to experience and understand what high school band is like so they are less nervous.
A Girl Scout Gold Award project must tackle a broad spectrum of important issues and a young woman who has earned her Gold Award has become a community leader in the truest sense. Ryan's project will help future Pleasant Valley students discover the importance of being involved in one's school while giving them the confidence to try new things.
"I am a business major, so I think the skills I learned from my Gold Award, such as communication and a self-driven work ethic, will come in handy in my career," the University of Iowa freshman said. "Earning this award is such an honor because it shows that I have had a positive impact on my community and can make a difference in the world."
At the University of Iowa, she plays clarinet in concert band and saxophone in jazz band and is in marching band. "I was really involved with band in high school, so it was special to be able to create something that would have a big impact on the program."
You have free articles remaining.
Her parents are just as proud of her accomplishments.
"Kaitlyn's experiences with Girl Scouts fostered her love of helping others. Only about 6 percent of Girl Scouts earn the Gold Award," her mother Stacey Ryan said. "I am very proud that Kaitlyn is now a member of this prestigious group." 
Her father Patrick Ryan added that "The Gold Award represents her maturity and ability to plan and coordinate with many entities in order to give back to the community with a lasting project."
Tara Dauerer, one of PVHS' band directors, also praised Ryan.
"Kaitlyn Ryan is an amazing person and student," Daurer said. "Throughout her four years in the Pleasant Valley High School Band, Kaitlyn always led by example and excelled as a musician. She was a two-year member of the All-State Band, selected to numerous collegiate honor bands, received the Steven Bush Most Improved Award during her junior year and received the Spartan Band Leadership award her senior year."
Looking back, Kaitlyn is glad she worked so hard in scouts and band.
"When I was completing my project, I worked with a lot of other students. I sent out surveys so I could get other people's input and it helped me make sure the project fit everyone's needs. It really emphasized the fact that other people have different perspectives and ideas, so it's smart to listen to their suggestions," she said.
"I proved to myself that I have the work ethic needed to create something new," she said, adding "I am excited to see how the program improves."