It was all part of Bettendorf High School's college and career readiness program to help young teens learn more about career choices.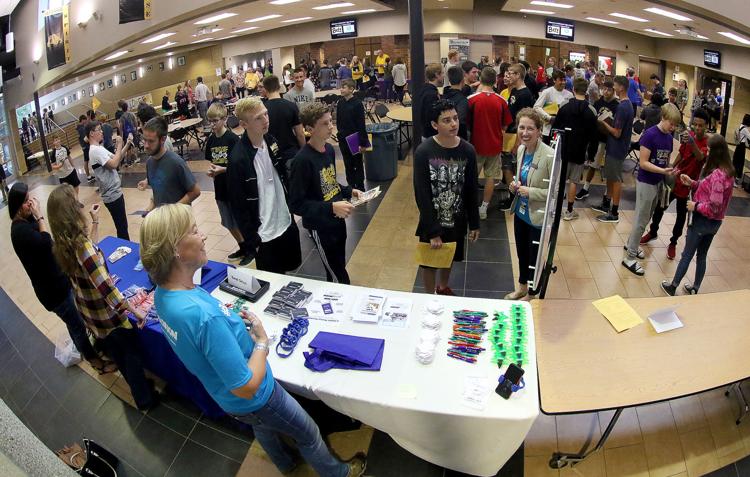 Last week, the high school partnered with Deere & Co. for a career information day for all sophomores as part of their Individual Career and Academic Plan.
The event included a keynote speaker from Deere, and breakout sessions focused on marketing, management, finance, production, and supply management.
Deere also provided simulators including a virtual reality station, a welding simulator, combine simulator and either a crawler or loader simulator. There also were representatives from area colleges, financial institutions and some area companies.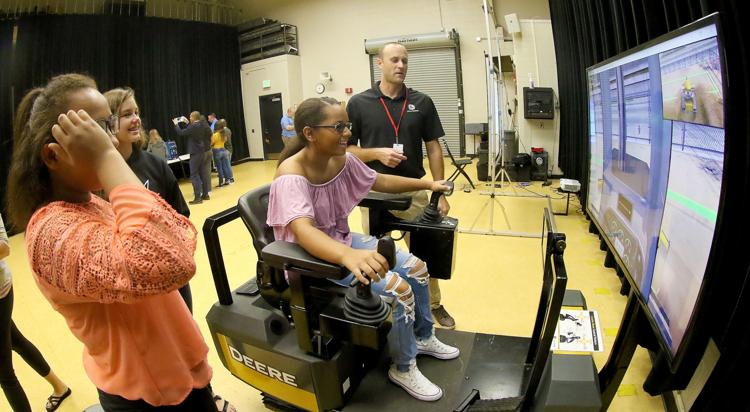 "We wanted to help us to help the students to get connected to local support like companies and banks for their future," said Haleigh Hoyt, future ready coach at the school.
In addition to almost 600 Bettendorf sophomores in attendance, she said there also were students from Davenport North and Central, Clinton and North Scott high schools.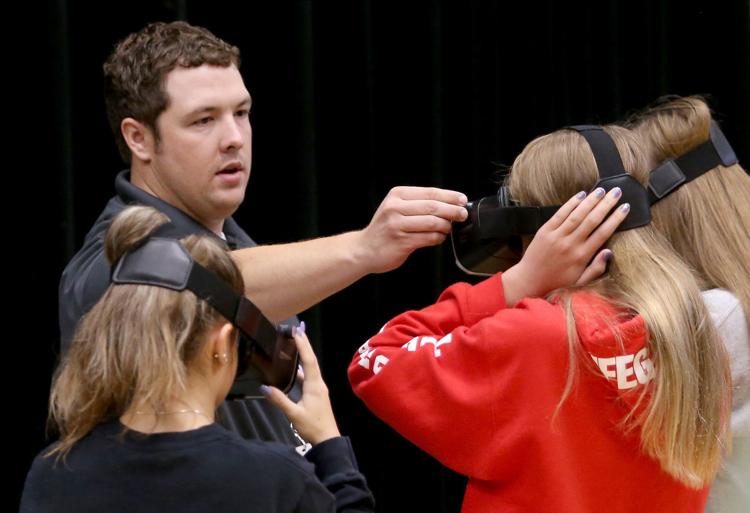 Hoyt said the school's goal is to prepare students for adult life. For instance, freshman learn about getting to know themselves; sophomores learn about career options; juniors are given ways to better connect to those options; and by their senior years, the goal is for a decision as to what career path to take.
Quention Cooper, community career lead for Deere's Black Employee Resource Group, said they just want to help students learn what is available to them.
"This is the second time we have hosted this event. Last year, we had it at the Martin Luther King Jr. Center in Rock Island," he said. "It is just a reach out to the whole community."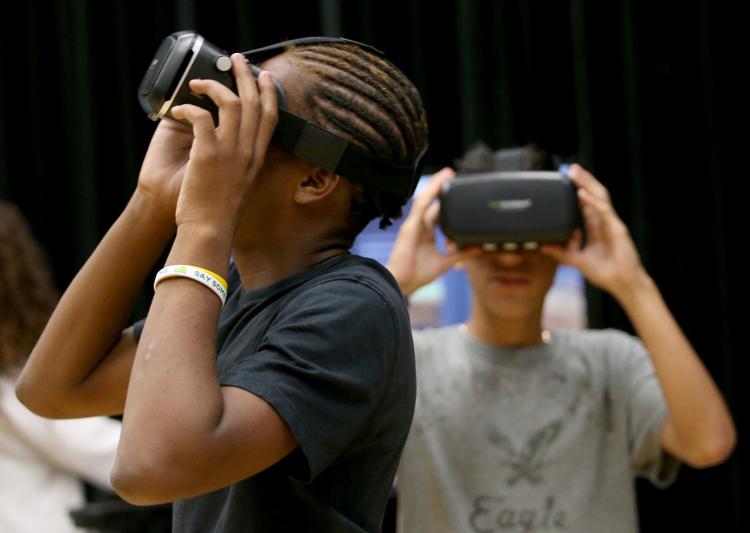 You have free articles remaining.
He said Deere sponsors a variety of Employee Resource Groups. These employee-run networks to find innovative ways to create and sustain value for employees, business partners, customers, shareholders, and communities and to attract, develop, and retain top talent from all backgrounds.
The purpose of the Black Employees Resource Group Career Information Day is to bring awareness of the available career opportunities in the Quad-Cities and provide an understanding of what is required to successfully enter the workforce to high school students and young adults.
"That is our main goal to make them aware of opportunities in the Quad-Cities, to provide a road map to all of them," he said.
Ahriyana Creighton, 15, liked the event although she believes she has her career in mind already.
"I think it is a great opportunity for other people," she said. "I want to be a worship minister through church. I already have led youth worship at my church."
Amir Johnson, 15, is in a similar position. He wants to become an actor although he liked the event.
"This was pretty interesting. I liked the virtual reality things, where it gives you the perspective of harvesting crops," he said of his experience. "It is a 360-degree view where you can see everything."
"It was a pretty good experience," said Willie Matthys, 15. "They showed you what jobs are like. The John Deere stuff was pretty cool. I like the accounting part of it."
Abby Fobert, human resources manager at McLaughlin Body Co., which makes cab enclosures for major ag and construction companies, said they also want students to know that there are many skill trades available.
"It is almost a dying breed that high school students want to go into a manufacturing career," she said.
But she and Cooper said there are many great skill trades available where the market is good and wages are high for those not wanting to attend a four-year college.