Libraries and dogs are two things that wouldn't ordinarily go together.
Dogs can be loud and libraries are quiet places, but the Bettendorf Public Library is using dogs as a way to encourage kids to read.
On the first Thursday of each month, the library holds an event in partnership with the Quad-City Canine Assistance Network to bring in therapy dogs for kids to practice their reading.
The children's area of the library is filled with 12 dogs, who calmly lay around the room being petted and listening to the kids read to them.
"Bringing the dogs in creates a comfortable reading environment for the kids, it's a judgement free zone," said Paul Odell, the library's youth services manager.
The monthly event has been held for five years and encourages kids to read aloud to become more confident in their reading ability, he said.
It's an easy reading environment that doesn't put pressure on the child's reading ability.
The popular program typically draws a crowd of kids and their families, he said. In June, 65 kids showed up to see the dogs and practice their reading.
Most of the participating dogs are certified therapy dogs, but some of them are there as part of their own training, said Angie Hall, president and head trainer of the Quad-City Canine Assistance Network President.
The dogs go through six weeks of basic training, then two months of advanced training before they take the American Kennel Club Good Citizens Test to become certified.
Even though the children's area can get loud, the dogs are trained to be calm and relaxed, Hall said. "Dogs don't judge, they just listen." 
The dogs go to a variety of different places in the community such as nursing homes, libraries, and the Handicapped Development Center as a way to give back to the community, she added.
Each certified dog also has a trading card with information about them. Children often come to different events trying to collect the card of every dog, Hall said.
Although Thursday, Aug. 1, marked the second time Victoria McCollum has brought her children to read to the dogs, she said the family is at the library at least once a week.
Anytime a child is given the opportunity to read aloud it improves their comprehension and fluency, the mother of three said, adding it helps them grow and get out of their comfort zone.
"I think reading aloud helps your brain hear words in another way and having an emotional connection to the dog while reading helps you do that," McCollum said.
The dogs will be back to the library on Thursday, Sept. 5, from 6 p.m. to 7 p.m.
080819-bet-reading-001a.JPG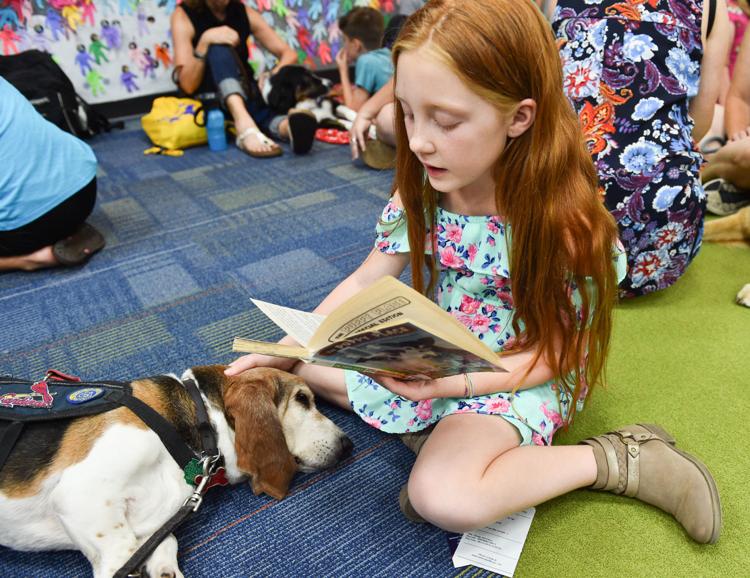 080819-bet-reading-003a.JPG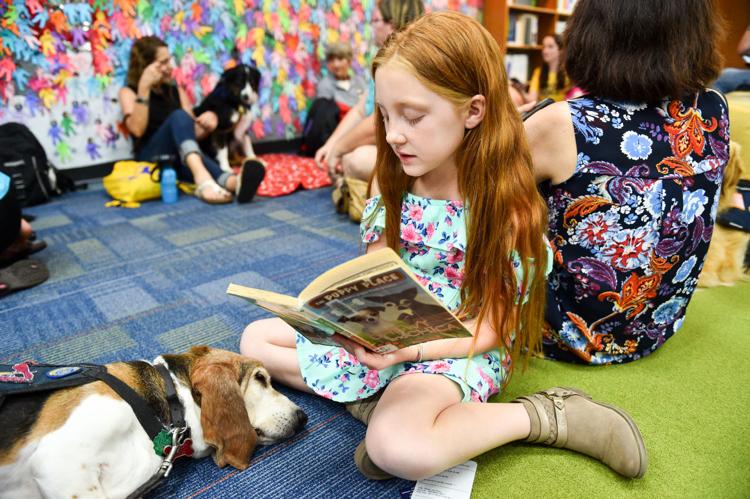 080819-bet-reading-004a.JPG
080819-bet-reading-005a.JPG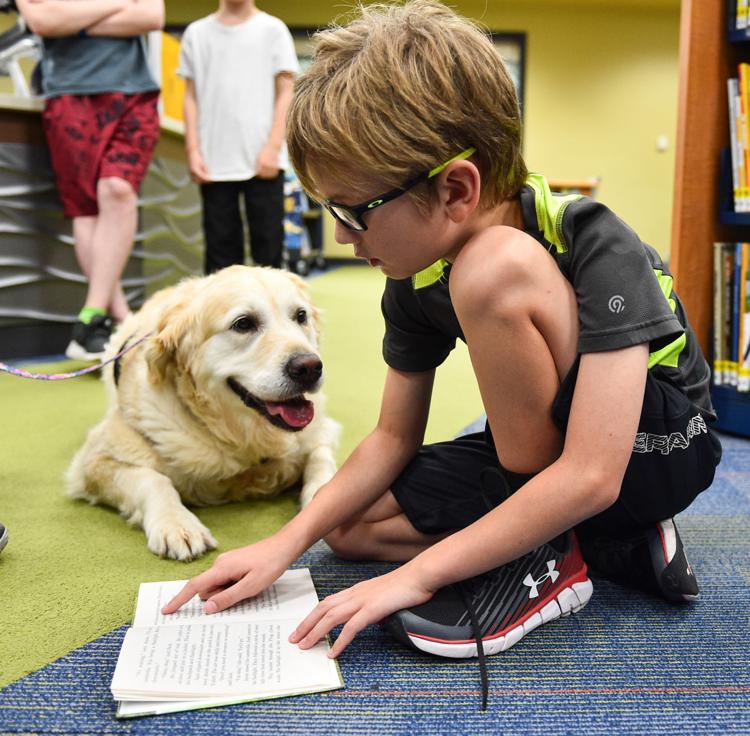 080819-bet-reading-006a.JPG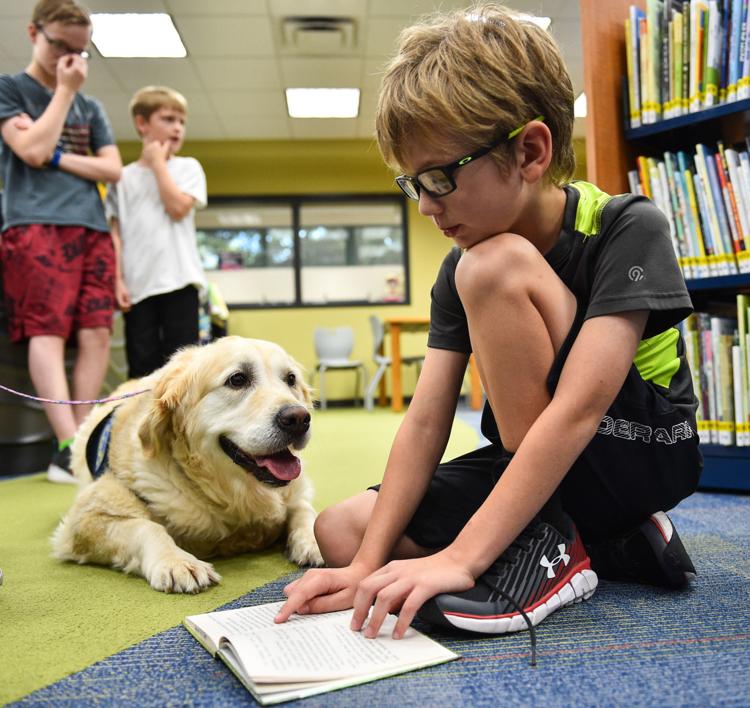 080819-bet-reading-007a.JPG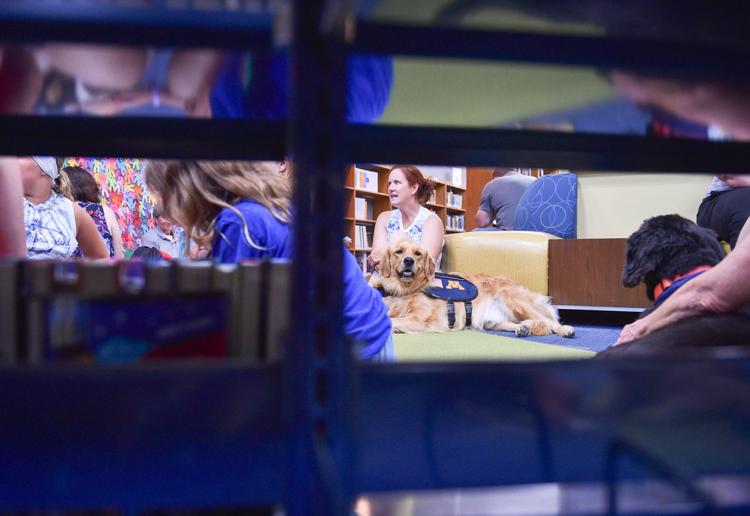 080819-bet-reading-009a.JPG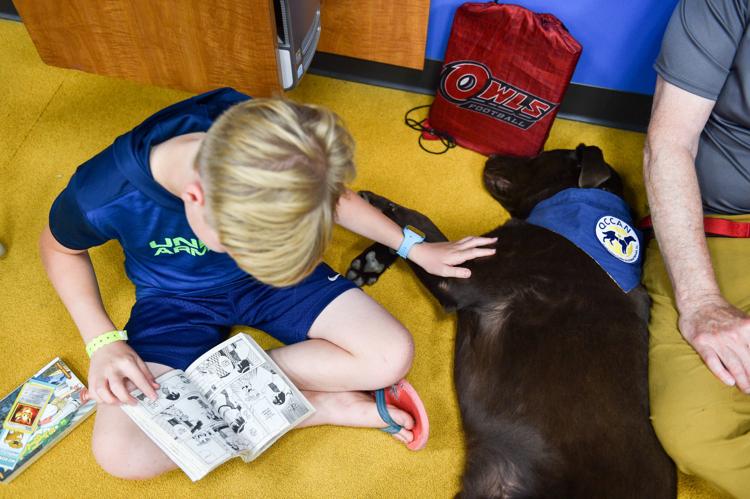 080819-bet-reading-011a.JPG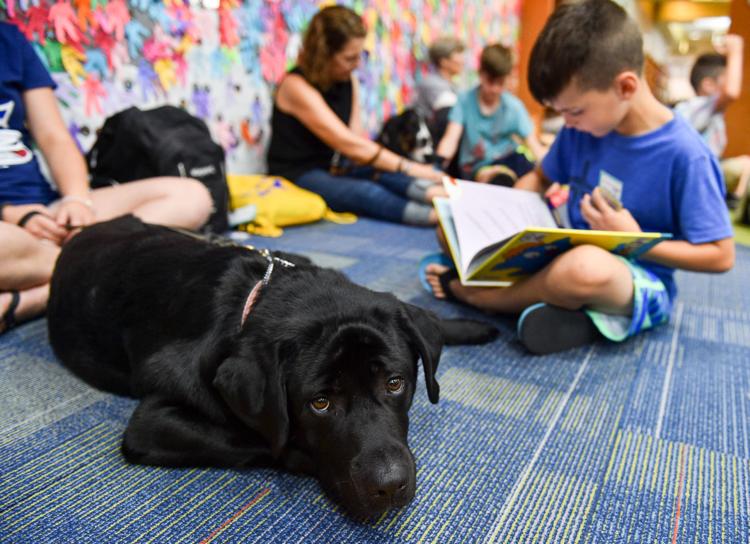 080819-bet-reading-012a.JPG
080819-bet-reading-013a.JPG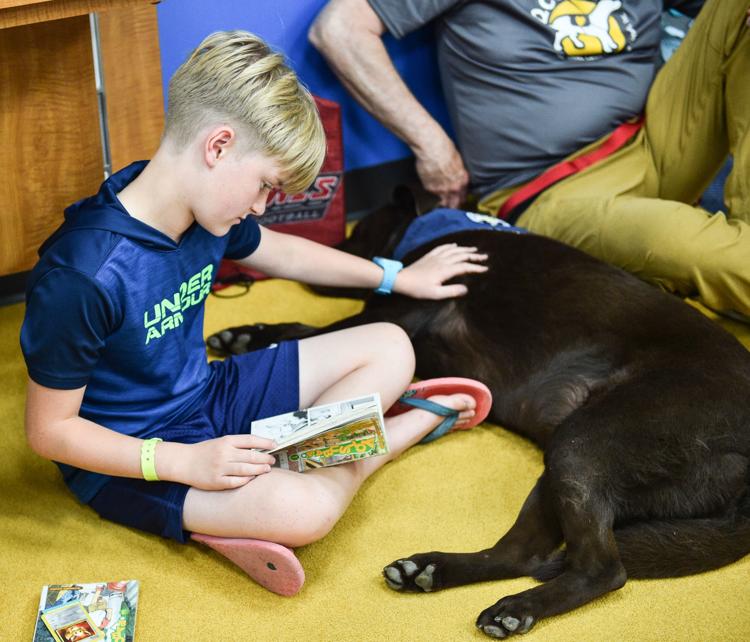 080819-bet-reading-014a.JPG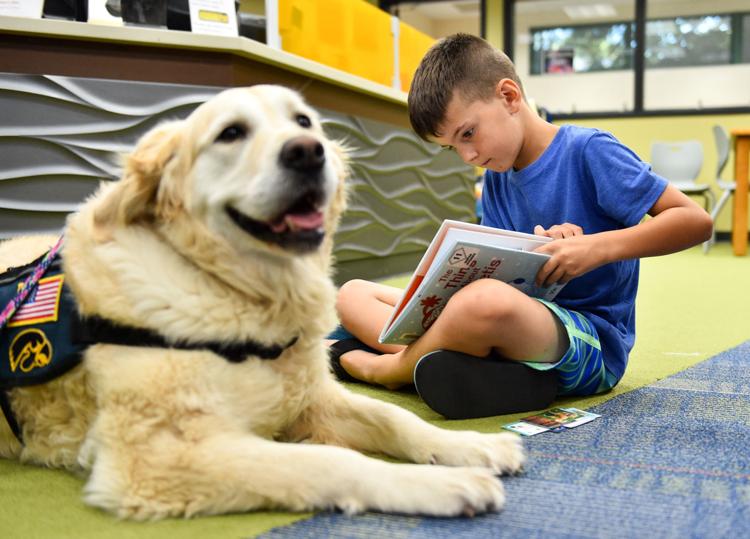 080819-bet-reading-015a.JPG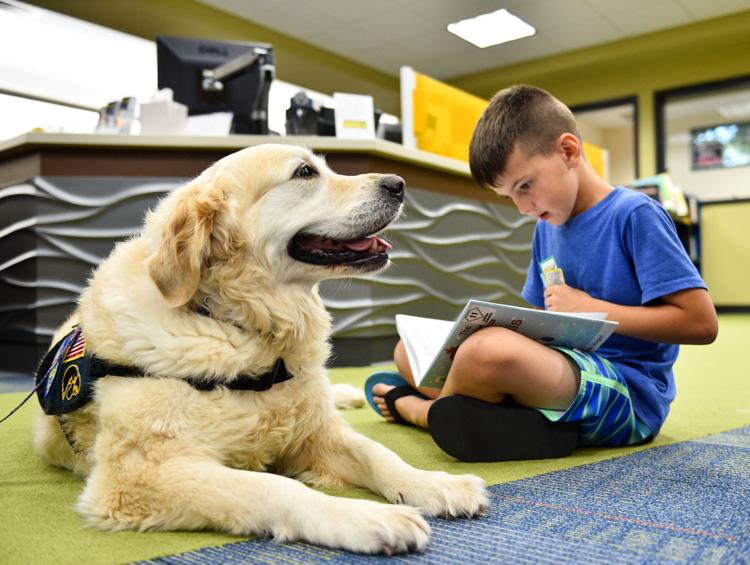 080819-bet-reading-016a.JPG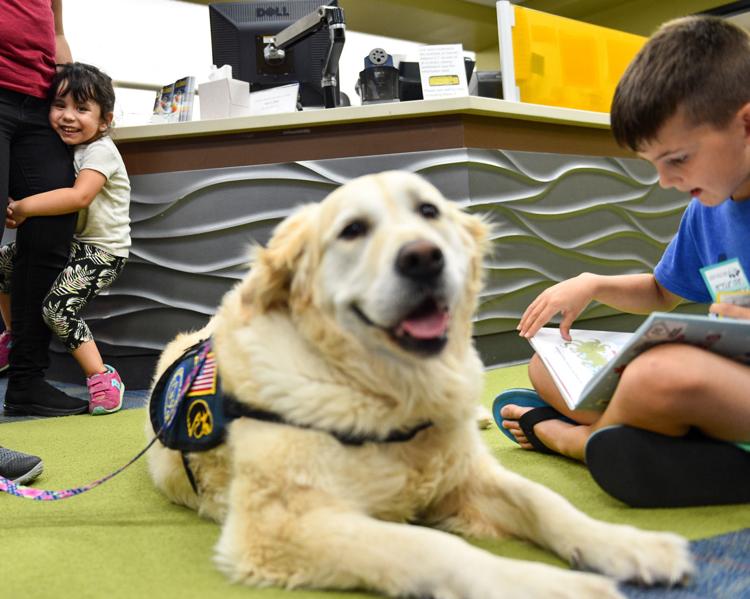 080819-bet-reading-017a.JPG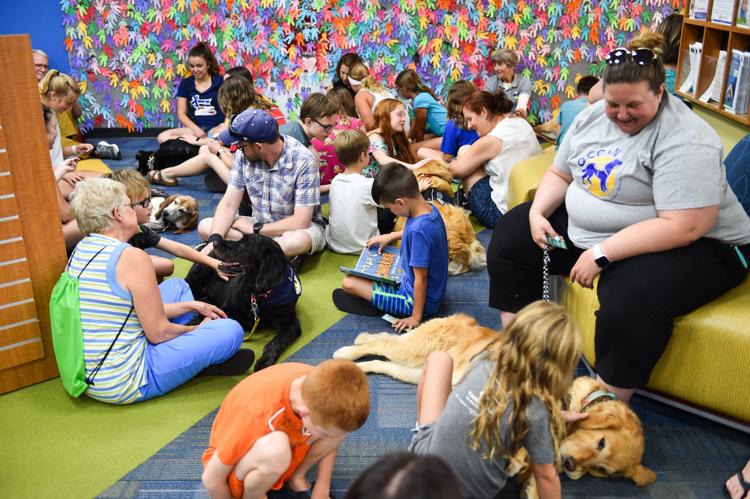 080819-bet-reading-019a.JPG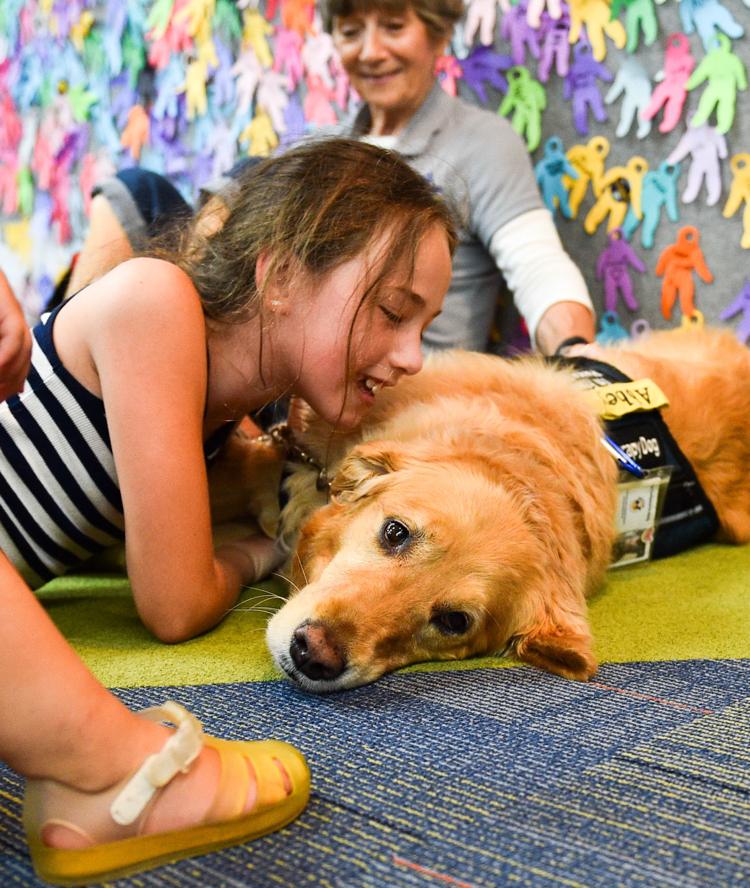 080819-bet-reading-021a.JPG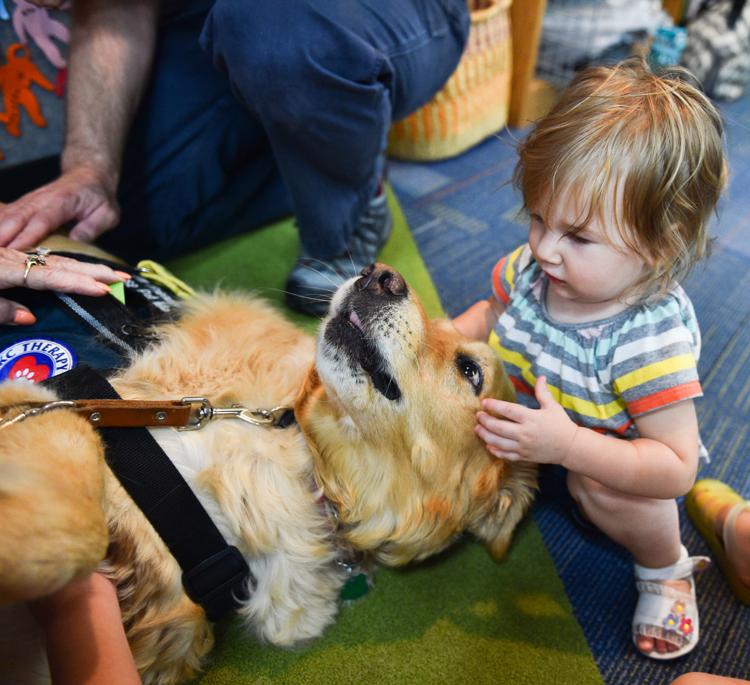 080819-bet-reading-022a.JPG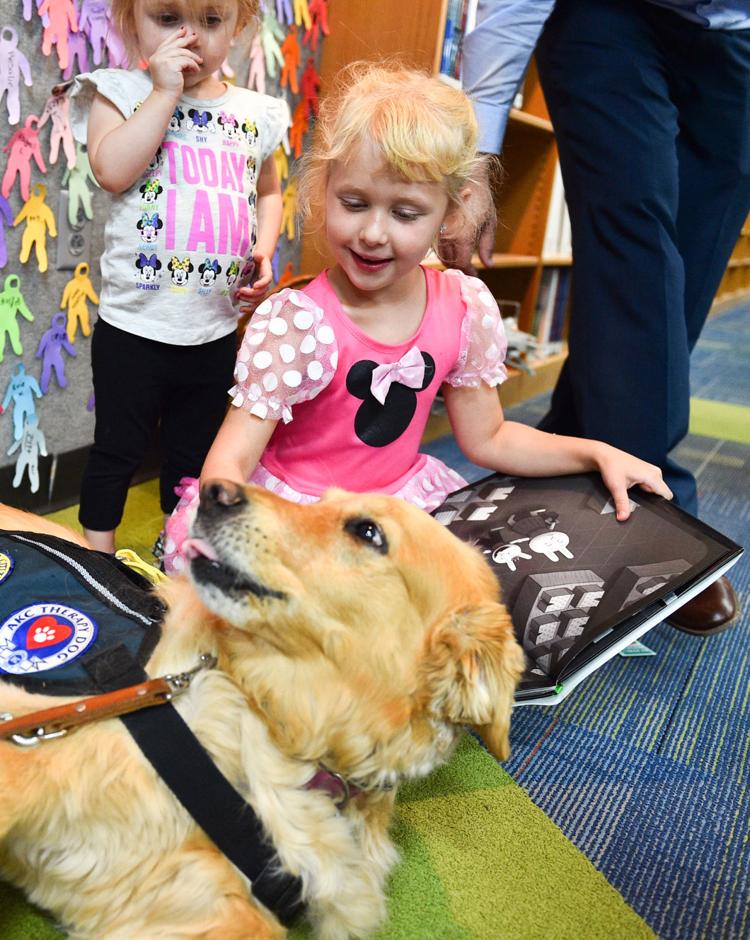 080819-bet-reading-023a.JPG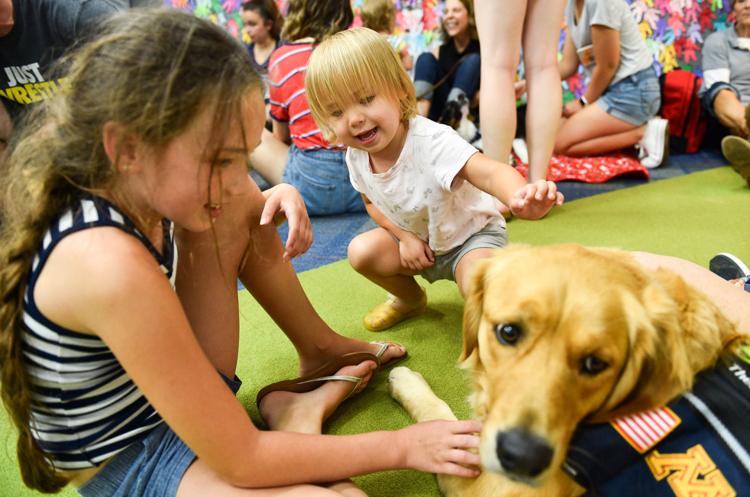 080819-bet-reading-024a.JPG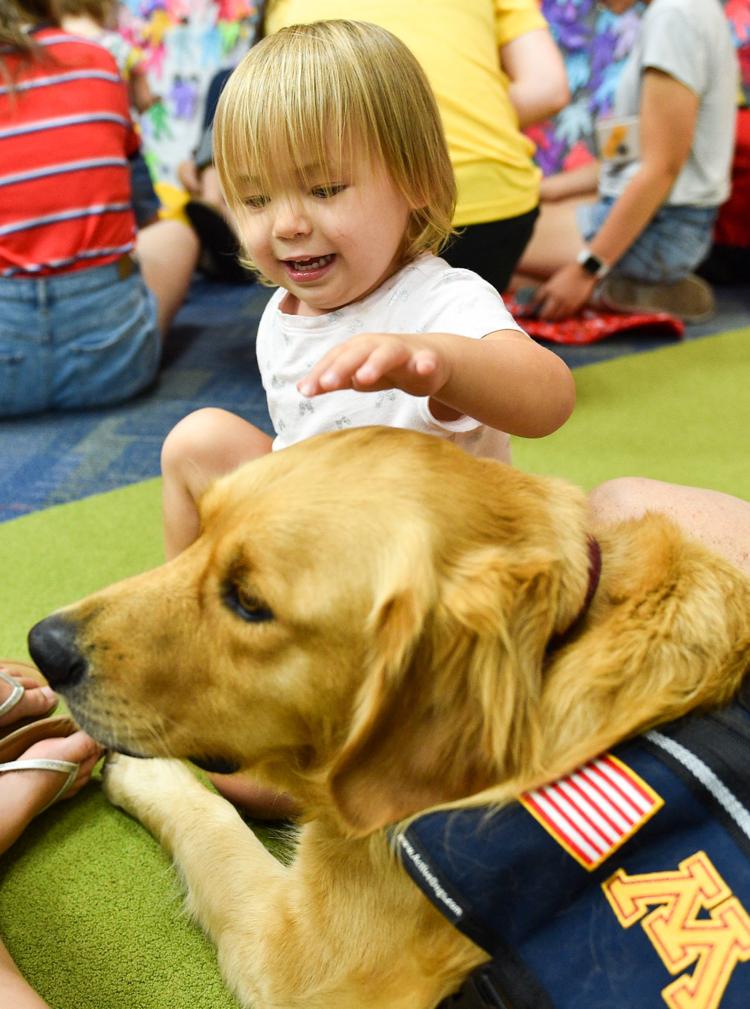 080819-bet-reading-025a.JPG