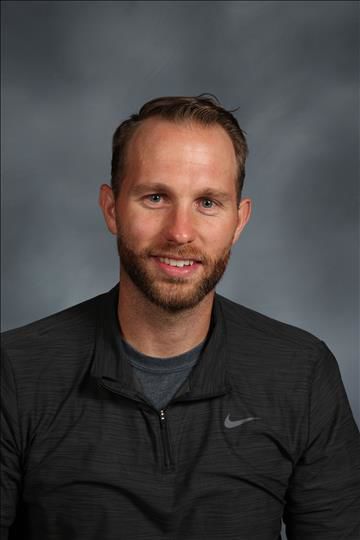 Borland receives
All-Academic honors
Trinity Borland, Bettendorf, was one of 18 Wartburg College track and field athletes to earn U.S. Track and Field and Cross Country Coaches Association All-Academic honors during the 2018-19 NCAA Division III indoor and outdoor track and field seasons.
The Wartburg women's track and field program also earned All-Academic Team honors.
It marked the 14th straight year and 19th overall time the women have earned the honor. The women's team earned a cumulative 3.48 GPA and was among 297 men's and women's teams honored.
Bettendorf teacher earns
counselor certification
Bettendorf High School teacher Dan Van Winkle recently completed the National Board Certification for Certified Counselor, the premier counseling certification.
To earn certification, Van Winkle demonstrated he has voluntarily met high national standards for the practice of counseling. The standards include demonstrating a mastery of counseling knowledge by completing a graduate degree from an accredited counseling program or the Council for Accreditation of Counseling & Related Educational Programs; passing a national examination; work experience and supervision requirements; and subscribing to the highest ethical and practice standards.
NBCC developed the counselor certification to help potential clients and the public recognize professionals meeting standards set by the counseling profession. 
Merit Scholarship 
Justin R. Sehlin, Bettendorf, has been awarded a National Merit Scholarship from Gustavus Adolphus College, St. Peter, Minn.
Graduations
Bettendorf: Jennifer Campbell
You have free articles remaining.
Bettendorf: Sarah Van Acker, James Brault
Dean's List
Kirkwood Community College
Bettendorf: Nathan Blaske, Kelsey Borbeck, Adam Clements, Nyilah Davis, Kelsey Deleon, Drew Durant, Matthew Fournier, Hannah Mausser, Jayson Wellman
Bettendorf: Zach Elias, Erin Hoffman, Grace Strawser, Carson Sutherland, Hannah Teague
Princeton: Kayla Schlichting
Bettendorf: Amanda M. Romano