BHS Athlete of the Year Finalists Named
Bettendorf High School has announced that Lexie Beine, Carter Bell, Alex Blizzard, DJ Carton, Ally Grothusen, Will Jefferson, Erin McQuillen, Darien Porter, Alli Whitaker and Kylie Wroblewski are the finalists for BHS Athlete of the Year awards.
The finalists will be recognized at the Bettendorf High School All Sports Banquet on Monday, May 20, where the male and female Athletes of the Year will be named and recognized.
Fourth Quarter BHS Student Spotlight Award Winners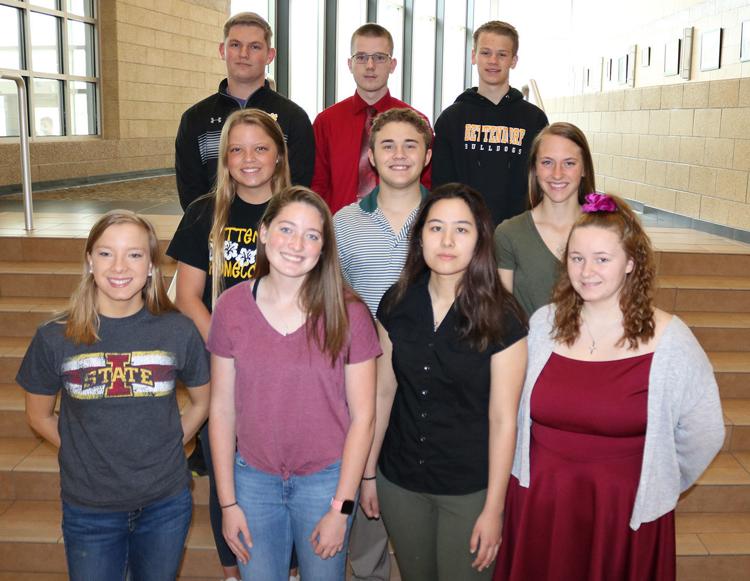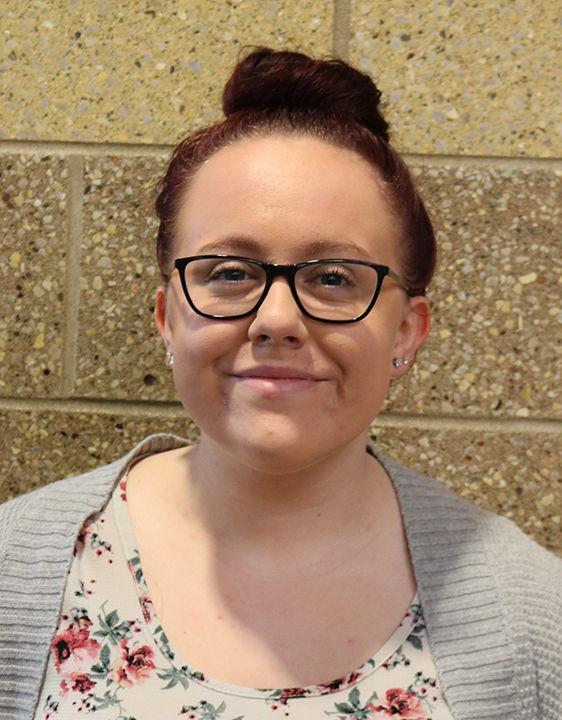 The following Bettendorf High School students were recognized as Student Spotlight recipients for the fourth quarter:
Parker Knight, 12, BHS Administration; Alexandria Uhrich, 11, Art; Zach Berntgen, 11, Business; Zander Eckermann, 11, and Carter Wolf, 10, Music; Terry Donohoo, 12, Science; Sydney Stout, 10, and Hope Fadiga, 10, Social Studies; Lauren Fredell, 12, Student Services; Zoe Allert, 12, and Layken Bytnar, 11, World Language.
Bettendorf native named Goldwater Scholar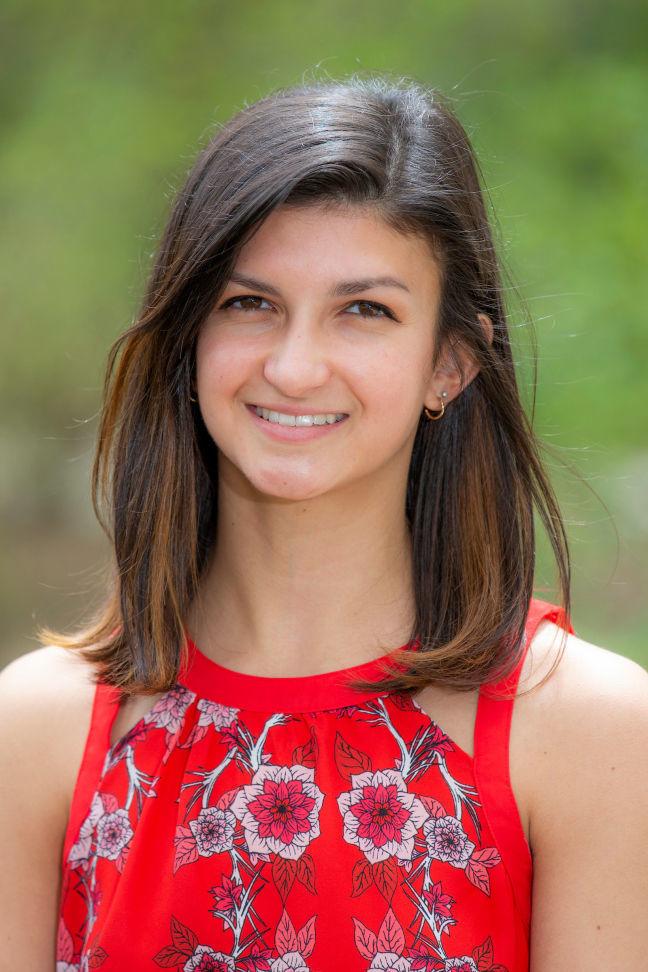 Jacqueline Blaum, Bettendorf, is one of four Iowa State University students selected as a Goldwater Scholar this year.
Blaum, a junior in physics and computer science, will pursue a Ph.D. in astrophysics. She plans to conduct research in astrophysics and cosmology at a national laboratory or other research institute.
Vietnam Veterans of America Medal and Scholarship Awarded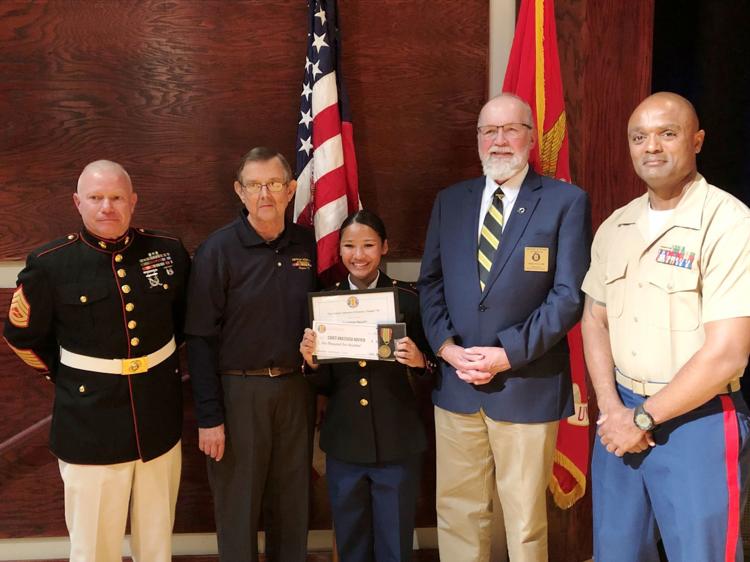 Anastasia Nguyen, a Davenport North JROTC Cadet, was awarded the Vietnam Veterans of America Medal and Scholarship. Nguyen was selected by the Vietnam Veterans of America National committee as the first ever National winner competing against 269 other applicants. Vietnam Veterans Chapter 776 of Bettendorf nominated Ms. Nguyen who was chosen because of her outstanding commitment to JROTC as well as her academic and civic achievements.
BCSD students perform in SEIBA Honor Band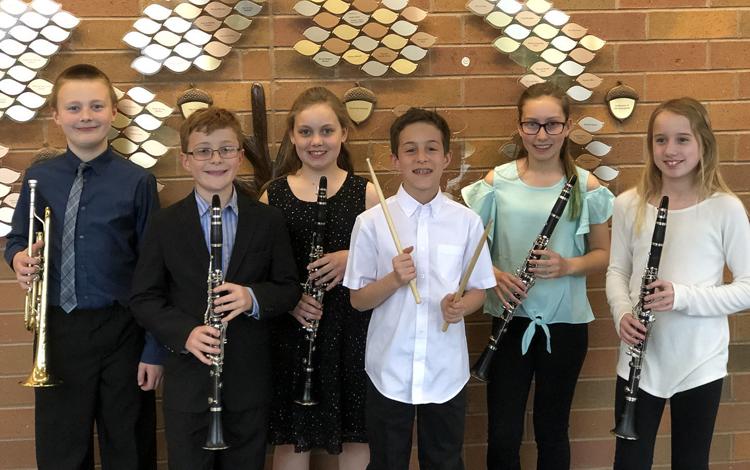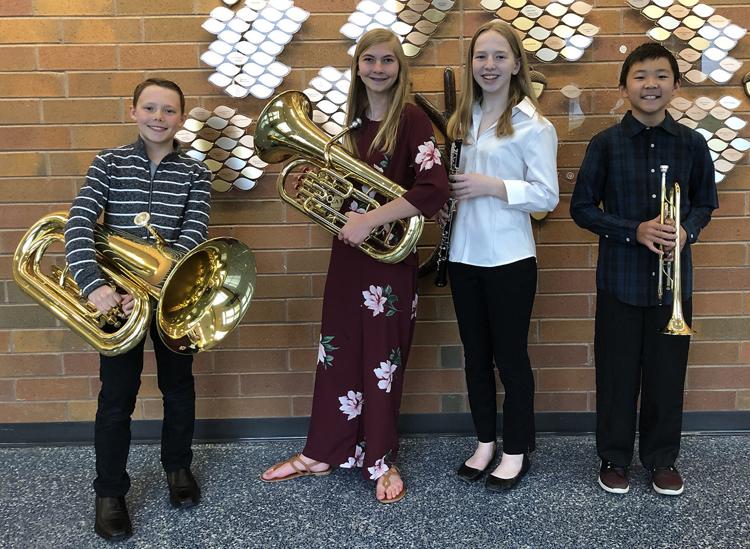 Ten Bettendorf Community School District 5th and 6th-grade band students were invited to take part in the SEIBA Honor Band for 1st and 2nd-year players. The event was held April 27 at Clear Creek Amana High School in Tiffin. The students rehearsed with other second-year players from throughout southeast Iowa and then presented a concert at the end of the day.
Local student competes in Warhawk Business Plan Competition
Vince Klim, Bettendorf, competed in the annual UW-Whitewater Warhawk Business Plan Competition held in Timmerman Auditorium on April 3. Klim, who is majoring in Entrepreneurship, won fourth place with his business plan presentation for Student Athlete Tutors.
Student Excellence Award from Troy University awarded to local student
Jess Jacobsen, Bettendorf, was among several students recognized for outstanding achievements in academics during the Sorrell College of Business Honors Luncheon held April 5 on the campus of Troy University. Jacobsen received the Student Excellence Award in Data Analytics.
Quad-Cities Campus (Moline)
Bettendorf: Nicholas Acri, Paige Bender, Crystyna Davidson, Caleb DeVries, Kyle DiStefano, Morgan Helgerson, Joshua Holeman, Rachel Ostberg, Stephen Pim, Issac Plamoottil, Cassandra Schreurs
LeClaire: Colton Kipper, Kennedy Smith
Princeton: Shayne Shepherd
Minnesota State University-Mankato
Bettendorf: Carly Hancock
Bettendorf: AudreyAnna Alm, Harmandeep Bajwa, Cheyenne Ballard, Mackenzie Banowetz, Hannah Baucom, Connie Bean, Jesse Belk, Peri Berg, Landry Blunk, Latreese Boykins, Jennifer Brandt, Patrick Bruinsma, Julisa Carapia, Sara Casas, Paloma Castillo, Carmela Celsi, Joseph Chap, Mark Clayburne, Jr., Logan Comstock, Matthew Cullinan, Courtney Davis, Kelsey DeLeon, Misael Diaz, Shondai Dunbar, Hannah Edwinson, Jake Estes, Connor Fields, Kaitlyn Fier, Daniel Frazer, Kathryn Gaskin, Raekwon Goodlet, Gabrielle Graham-LeGare, Brittany Herrin, Matthew Hinsberger, Paula Hogue, Rosemary Hollister, Faith Huffman, Kevin Hutchinson, Ariana Jackson, Nicholas Jackson, Hannah James, Emily Jasper, Katherine Jelinske, Carly Jewell, Selena Jurczyk, Michael Kalin, Breanna Kane, Kasia Kennis, Kyle Kent, Emilly Kiehn, Ryan Kline, Joseph Krenzelok, Allison Krewson, Brian LaFrentz, Jake Lentz, Alexander Leonard, Mark Levien, Matthew Malik, Samar Marrar, Dennis Marriott, David Mathews, Samantha McCoy, Noah McKissick, Luz Mendoza Martinez, Rodell Morgart, Ian Mudd, Josie O'Boyle, Teah Orozco, Bianca Palmer, Nicole Pessman, Claudy Pierre-Charles, Joseph Rangel, Erin Rausenberger, Conner Ruge, Rhiannon Schilling, Allyson Schmidt, Tucker Schoenfelder, Cassandra Schreurs, Kaylee Schriver, Sarah Schwartz, Jodi Seitz, Aryanna Serna, Wyatt Serna, Vinushree Sharma, Hunter Shepherd, Nicole Siemsen, Brittnee Smith, Gregory Smith, Cheyenne Sobolik, Brandon Southwick, Matthew Speidel, Sergei Swart, Brock Swearinger, Megan Tharp, Jake Toporowski, Elise Tyra, Allison Van Horn, Alexis Vander Horn, Madeline VanLandschoot, Darcy Vazquez, Subashini Vijaykumar, Carson Wade, Abbey Walters, Owen Ward, Brianna Wegmann, Madison Wild, Samantha Wilkinson, Amber Winters, Clare Wischler, Dennis Wolfe
LeClaire: Annah Buckwalter, Tanya Biondo, Carrie Carstens, Gabrielle Freeman, Megan Hackney, Trevor Kost, Ryan Liebbe, Ashly Malone, Laura McCaughey, David Pelo, Tisha Zavala
Pleasant Valley: Brenna Staub
Princeton: Brylee Blanchard, Marilyn Carter, Rylyn Fletcher, Krista Kirby, Erika Taylor, Brady Wiley
University of Nebraska-Lincoln
Bettendorf: Abigail Kurth, Haley M. Wurdinger
LeClaire: Patrick Gelande