Bettendorf Students Selected for Coe College Honor Band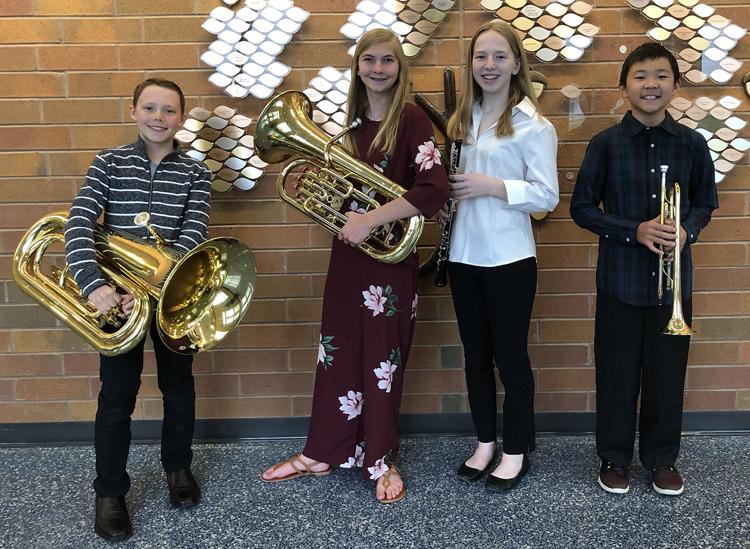 On Saturday, April 13, Bettendorf Community School District sixth grade students took part in the Coe College Honor Band. The students spent the day rehearsing and then presented a performance with composer and conductor Brian Balmages.
Sixth grade students were Luceena Susairaj, Martin DeKeyzer, Christopher Totnes, Lily Silvera, Robert Day.
CSD Students Place in State National History Day Contest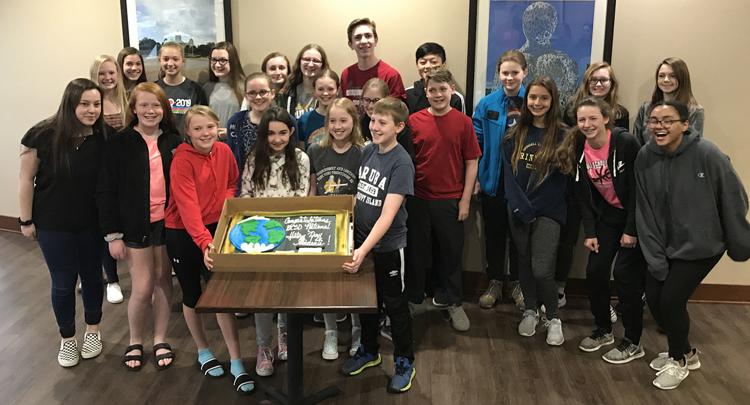 Thomas Jefferson Elementary, Bettendorf Middle School and Bettendorf High School brought a total of 22 projects by 30 students to the State National History Day contest held April 29 at the Iowa Events Center in Des Moines.
Qualifying for the National Contest in DC were Andrea Koehler and Tatum Buckley, who finished State Top 2 in Junior Group Website, and Victoria Neece, who finished State Top 2 in Junior Individual Documentary. Hattie Aanestad and Brooke Magistrelli finished State Top 3 in Junior Group Exhibit to be the National Contest runner-ups.
State finalists who finished in the State Top 6 include Kaelee Wolf and Alivia Isaacson, Junior Group Documentary; Ava Abbott, Senior Individual Exhibit; Eva Fiedler and Mira Horner, Junior Group Performance; Becky Selmani, Junior Historical Paper.
Two Bettendorf students received special state awards. Luceena Susairaj received the Special State Award for Archaeology for a Junior Historical Paper and Clarisse Roscio received a Special State Award for Agriculture for a Senior Individual Website.
BHS Students Place in Le Grand Concours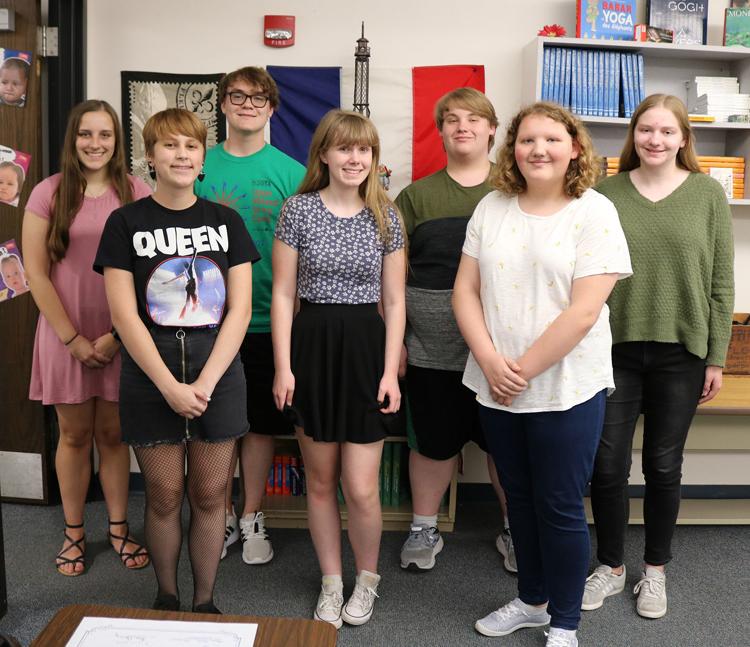 Thirteen Bettendorf High School students earned honors for high achievement in Le Grand Concours, the National French Contest. Le Grand Concours is an annual competition where students test at different levels and can earn state as well as national placement and awards.
The following students placed in the state of Iowa:
Level 2E*: Sabrina Rinehart, 1st; Jensen Tatton, 2nd; Katie Roseman, 3rd
Level 3: Emma Cleveland, 4th
Level 3E*: Zander Eckermann, 1st; Stephanie Rice and Rachel Witt, tied for 2nd; Emily Sparks, 3rd
Level 5: Alicia Garcia, 5th; Sarah Canfield and Elise Kalin, tied for 7th; Peter Hurd, 8th; Eric Eastland, 10th
Emma Cleveland also placed 15th nationally and will be awarded a bronze medal.
Of note

Antonia Genisio, Bettendorf, was recently initiated into The Honor Society of Phi Kappa Phi at Western Illinois University.
Katie Holmlund-Weisert, Bettendorf, has been inducted into Morningside College's Omicron Alpha Chapter of Kappa Delta Pi, an international honor society in education.
Lauren Schroeder, a senior at Rivermont Collegiate, committed to play Division III volleyball at Luther College in Decorah during a signing ceremony in April.