Local students win first prize at Invent Iowa State Competition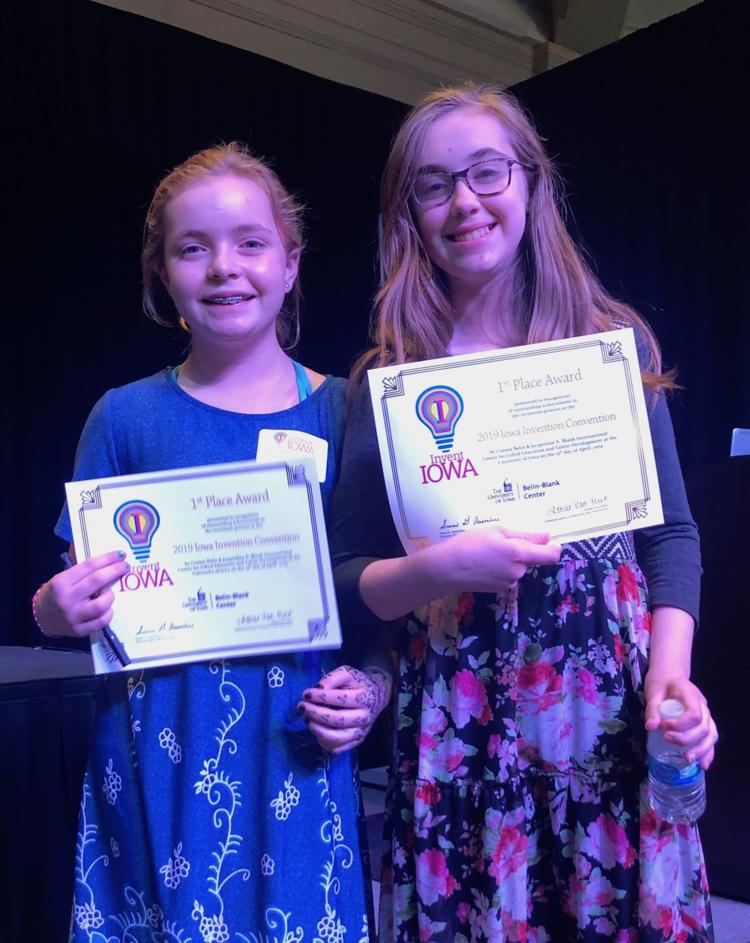 Pleasant Valley Elementary sixth grade students Sara Schutte and Grace Brand won first prize in the Invent Iowa State Competition. The girls won with the invention The Noise Neutralizer.They will attend Nationals in Dearborn, Mich., at the end of May.
Area students take part in Webster University's production of Photograph 51
Nate Walczyk and London Bicknell, both of Bettendorf, students from the Conservatory of Theatre Arts at Webster University, St. Louis, took part in the play, "Photograph 51," by Anna Ziegler. It centers around Rosalind Franklin, one of the great female scientists of the twentieth century, and her drive to map the contours of the DNA molecule.
You have free articles remaining.
Local Resident Initiated into The Honor Society of Phi Kappa Phi
Antonia Genisio, Bettendorf, was recently initiated into The Honor Society of Phi Kappa Phi at Western Illinois University.
Morningside College student inducted into education honor society
Katie Holmlund-Weisert, Bettendorf, has been inducted into Morningside College's Omicron Alpha Chapter of Kappa Delta Pi, an international honor society in education.