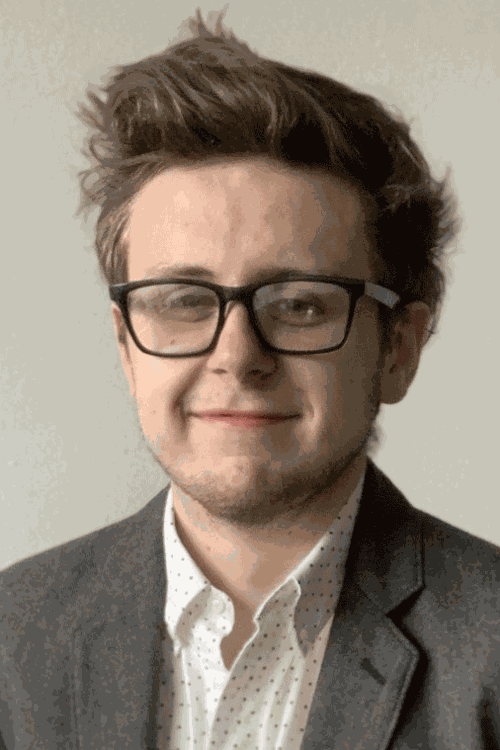 UI students take Henry Fund to best in class status
The Henry Fund, the University of Iowa's graduate student-managed investment fund, recently was named the top fund in its class based on its performance in 2020.
Jack Wells, Bettendorf, is a member of the eight-person management team for the fund. Each member of the management team specializes in one or more economic sectors. Team members are responsible for analyzing current holdings, identifying potential opportunities, implementing control systems and monitoring the fund's performance. Each analyst also delivers semi-annual presentations to an independent advisory board of financial professionals, which oversees all investment decisions.
The fund took top honors in the Graduate category at the Global Asset Management Education Forum by returning 29.99 percent in 2020, the best performance of any other fund and beating the S&P 500 index by better than 11 percent.
The Henry Fund is a real-money investment fund managed by students in the Tippie College of Business' Master's in Finance program. It was endowed by UI benefactors Henry Tippie and Henry Royer. At the end of 2020, the portfolio had a value of $16.9 million.
Rivermont Collegiate Third Quarter Honor Roll
Middle School Honor Roll Grades 6-8
Headmaster's List: Natalie Acosta, Sreya Alla, Linnea Arnell-Liu, Asher Ciaccio, Lily Collins, Alistair Coomber, Griffin Cotton, Nitya Dahal, Lachlan Gleason, Eamon Matlock, Graham Matlock, Porter Roach, Clark Ross, Laurel Sibthorp, Cassandra Signer, Harjeevan Singh, Selynna Song, Emilia Surma, Mateo Surma, Aiden Swiger, Caliegh Wise-Frazee
Distinction: Eleanor Ball, Caden Burbridge, Danielle Hall, Brianna Haney-Scott, Aurora Hartley, Abigail Johnson, Alex Jones, Sameer Khaliq, Devan Kimbrough-Reamer, Kayleigh Kimbrough-Reamer, Zavien Roberson, Audrey Seneli, Jack Stacy, Marco Surma, Gabriella Vera
Merit: Noah Acosta, Elliana Danielsen, Kayden Matter, Charlie Roach, Michael Sherman, Jack Weeks
Upper School Honor Roll Grades 9-12
Headmaster's List: Kate Austin, William Austin, Hikmatullah Bahramee, Hadil El-Geneidy, Nayana Gowd, Brandon Hu, Angela Jones, Hillary Khanh Le, Marcos Martinez, Aidan Meloy, Daisy Nga Nguyen, Van Nguyen, Vyom Pancholi, Andrea Porubcin, Siri Pothula, Aidan Sears, Lucas Senjem, Matthew Simmons, Allison Swiger, Vinayak Trigunayat, Nathaniel Vegh, Krystal-Milly Vibila, Darist Dung Vo, Celine Yanting Wu, David Haoxuan Xu, Angelina Yuwen Zhang
Distinction: Maria Akenkou, Sofia Cepeda Besoain, Zoey Davis-Koester, Jude Dunbridge, Joshua Gonzales, Paden Houck, Daniel Zixun Huang, Sophia Khaliq, Angel Xinyue Liu, Shudjaa Luc Emmanuel , Neel Mallik, Léo Louis-Leopold Muderhwa, Han Nguyen, Joshua Rinke, Aidan Roach, Olivia Schroeder, Taylor Seneli, Elrisha Steward, Kevin Zihan Wang, Gary Haotian Yang, Tiffany Jing Yang, Lauren Wei Zhou
Merit: Sarah Dobbs, Adam Ederar, Jordon Hylton, Sameer Mallik, Phineas Masters, Mohamed Monkari, Tony Tri Tran, Shannyn Vogler, Jack Yifu Wang