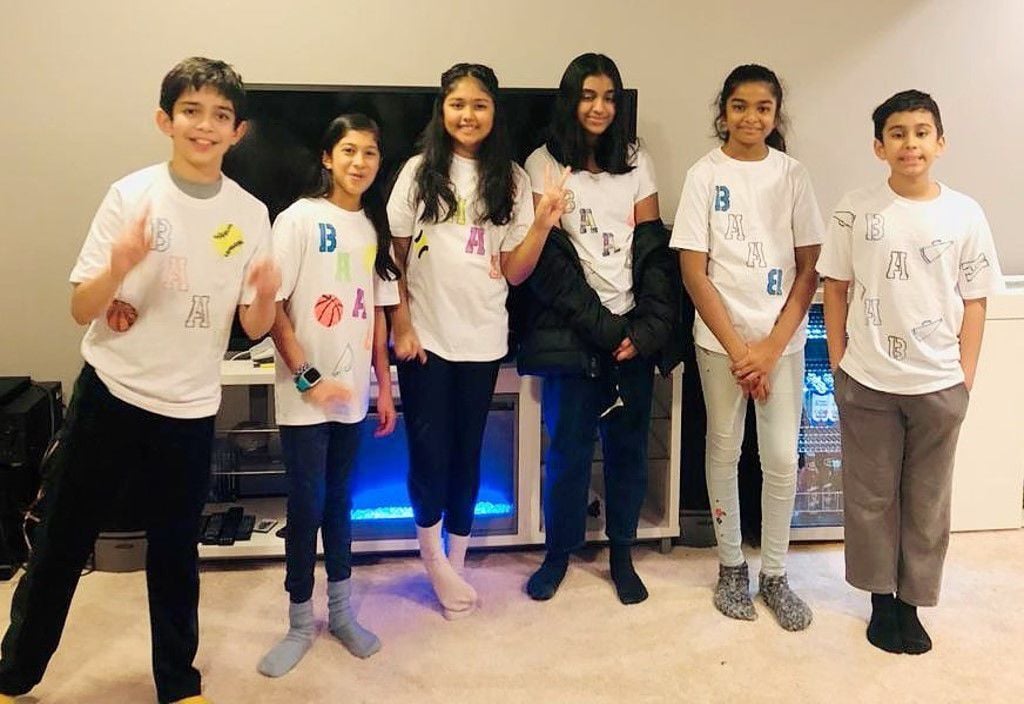 Bettendorf team makes global LEGO finals
The "Believe & Achieve Bots" FIRST LEGO League team of Bettendorf has been named one of 20 global finalists in the league's Global Innovation Awards.
The team's project was Correction Coach, an innovative instant smart connected feedback device to learn and improve limb and joint positions wile playing sports/instruments such as golf, tennis, weight training, piano and physiotherapy exercises. The device, which can be used by people of all ages and special needs, uses a sensor and a microcontroller with Bluetooth to give instant signal for the user using a mobile app.
The team will virtually present its research and innovations to industry leaders June 28-30, as well as attend workshops and mentoring sessions.
Bettendorf natives star in short film
"Valory," a short film featuring Bettendorf natives Barrett Hehlke, 10, and John Murzyn, made its premiere on May 29 at the Palace Theatre in Vinton, Iowa and is now on the film festival circuit.
"Valory" is a short film about a young boy living in the rural Midwest countryside who finds a ship in a bottle in the cornfield by his house with a friend. The pair try to figure out how the bottle came to be there in the first place. 
The film is directed by Cedar Rapids director, Josiah Lydon and was filmed in Benton County, Iowa, in 2021.
Teacher to be inducted into hall of honor
Bettendorf High School trainer and health teacher Eric Knudson will be inducted into the Iowa Athletic Trainers' Society Hall of Honor on June 4.
The Hall of Honor recognizes the very best of the athletic training profession and is the highest honor that may be bestowed on a member.
To be eligible, the nominee must be a former or current member of IATS, in good standing with the NATA, left the professions in good standing, or has retired.
UnityPoint Health-Trinity Bettendorf receives award
UnityPoint Health-Trinity Bettendorf received the American College of Cardiology's NCDR Chest Pain - MI Registry Platinum Performance Achievement Award for 2021, one of 212 hospitals natiowide to receive the honor.
The award recognizes Trinity Bettendorf's commitment and success in implementing a higher standard of care for heart attack patients and signifies it has reached an aggressive goal of treating patients to the clinical guidelines and recommendations outlined by the American College of Cardiology/American Heart Association.
"We are thrilled to offer this level of quality heart care to the Quad-Cities community. Our vision has always been to provide the best outcome to every patient, every time and we are thankful for this award that shows we are reaching our goals," said Kathy Pulley, Trinity Director of Cardiology. "Our team members work hard to ensure we treat every person with the highest level of care and we serve the community with that mindset every day."
Locals selected academic all-conference
Augustana College announced its academic all-conference selections for the winter season of 2020-21.
Pleasant Valley: Macy Beinborn, women's basketball; Carter Duwa, men's basketball
Pleasant Valley: Jayden Anderson
Bettendorf: Samuel Murphy
Bettendorf: Taylor Khoury
Southeast Missouri State University