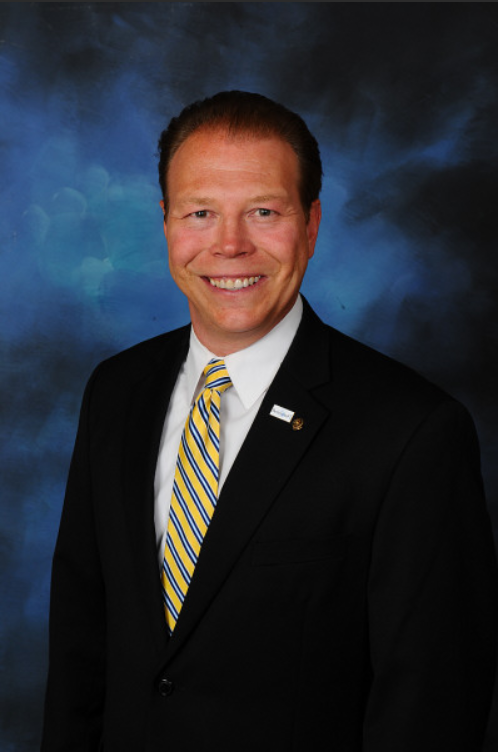 Bettendorf alderman selected to Rotary District 6000 Board of Directors
Rotary District 6000 governor, Alka Khanolkar, recently announced that Bettendorf rotarian and 2nd ward alderman, Scott Naumann, has been selected to serve as a district at-large board member through the 23-24 rotary year.
Naumann also will serve as membership co-chair with Boone Rotarian, Dave Cook, to lead outreach and growth efforts across the southern half of Iowa's 66 clubs.
An international service organization, rotary provides service to others in promoting integrity, and advancing world understanding, goodwill and peace through fellowship of business, professional and community leaders. There are 11 rotary clubs in the Quad-Cities and surrounding areas.
Local students to perform with the Hawkeye Marching Band
Several local students are among the 272 current University of Iowa students that make up the 2021 Hawkeye Marching Band.
The 2021 Hawkeye Marching Band, affectionately known as "Band 141" by the membership, will once again be the sound of Iowa Football and the heartbeat of historic Kinnick Stadium at each of the nationally ranked Iowa Hawkeyes' seven home games.
Bettendorf: Kristin Boyler, piccolo; second year; Levin Leesemann, drumline, third year; Miranda Miller, mellophone; first year; Hayley Smith, piccolo, first year.
LeClaire: Bennett Cournoyer, sousaphone, sixth year; Nick Kamp, baritone (BC), second year; Michael Souhrada, drumline, third year.
Bettendorf: Timothy Cooke, Sean Finnegan, Jacob Smidt