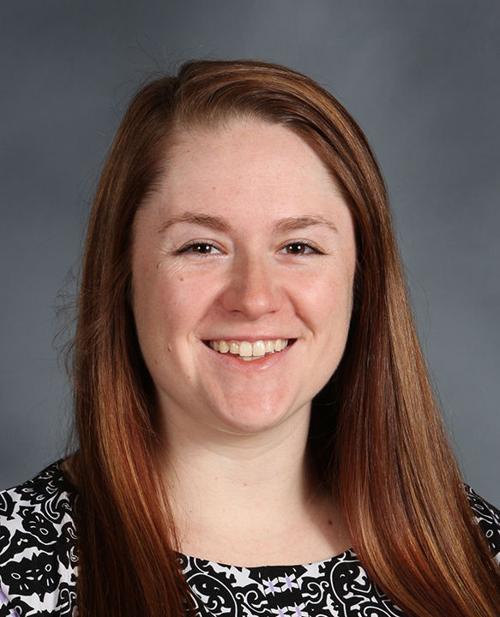 BHS student council advisor named IASC Advisor of the Year
Bettendorf High School Student Council Advisor, Christina Burroughs, has been named the 2021 Warren E. Shull High School Advisor of the Year by the Iowa Association of Student Councils. Burroughs was selected for her many positive contributions as a student council advisor and her interest in helping the state's youth.
Burroughs is in her sixth year at Bettendorf High School in the social studies department and as the student council advisor. She also is the teacher advisor for Black Voices Matter.
She will receive the award during the Iowa Student Leadership Conference in Des Moines on Sunday, Oct. 24.
Great Wisconsin Quilt Show features work by area quilter
Diane Murtha, Bettendorf, has had her quilt, "From the Seeds of a Few Come Many," selected to compete in the 2021 Great Wisconsin Quilt Show. Murtha, who has been quilting for 30 years, was inspired by her grandmother to begin quilting.
This year the quilt show will again be held as a digital event from Thursday-Saturday, Sept. 9-11 at quiltshow.com. Proceeds from the show support PBS Wisconsin programs and community outreach projects.
Traditionally, the quilt show hosts a 10-category quilt contest. Quilts accepted in the quilt challenges are judged on visual impact and stitching technique. Awards are given for first, second and third-place recognition in each challenge. One quilt will be selected by those who attend the virtual event to receive the Viewers' Choice award. Virtual attendees can vote for their favorite quilt at quiltshow.com/vote.
Free registration is now open for the three-day event at quiltshow.com. Donations are encouraged, including monetary gifts and donations to this year's online auction.
UI Carver College of Medicine white coat ceremony held
More than 140 first-year University of Iowa Carver College of Medicine students participated in the 27th annual Arnold P. Gold Foundation White Coat Ceremony earlier this month.
The White Coat Ceremony is a celebrated experience as students enter medical school. In the presence of family, guests and faculty members, students are welcomed into the medical community by leaders of the medical center and ceremonially cloaked with their white coat. Then, dressed in white, they stand to take the ancient Oath of Hippocrates, traditionally sworn at graduation.
Bettendorf: Maram El-Geneidy, Rekha Karuparthy, Shraddha Kumar, Meredith Lie-Atjam
Bettendorf: Lauren Carroll, Jennifer Halupnik, Grace McKenna