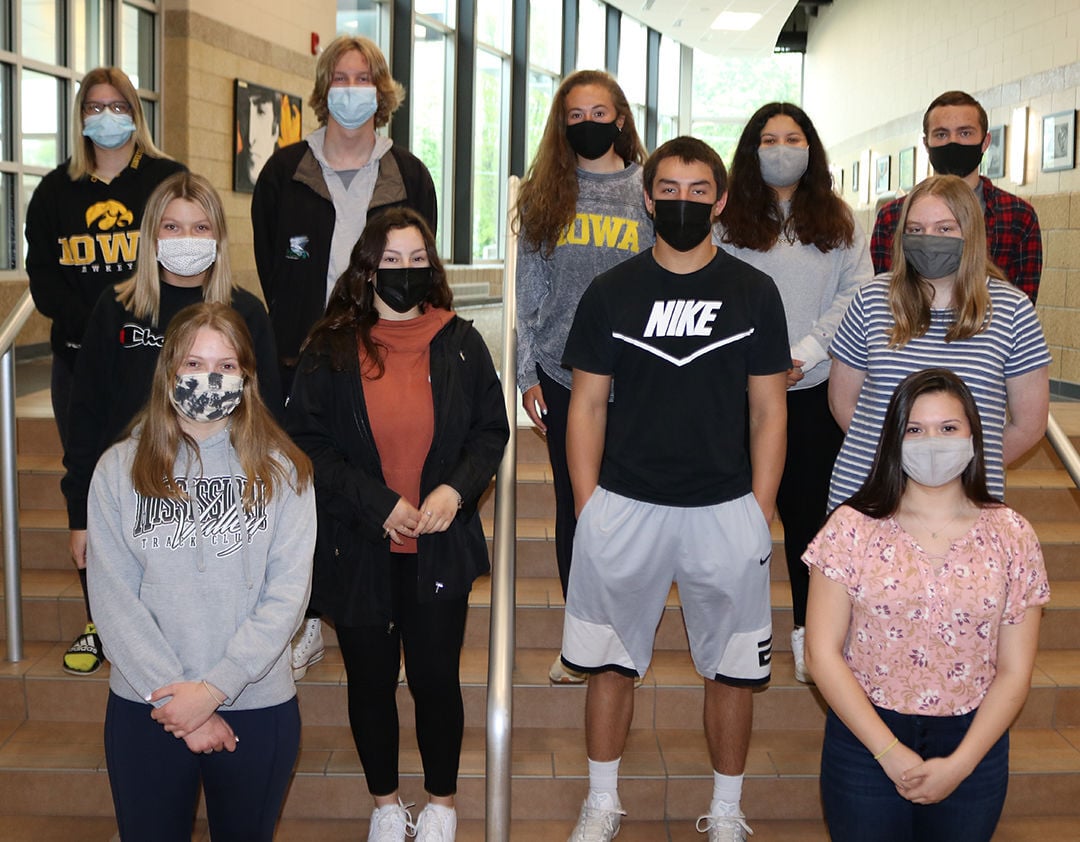 BHS announces Student Spotlight winners
Bettendorf High School recently recognized 13 students as Student Spotlight recipients for the second semester:
Family and Consumer Sciences: Mia Lopez
Health Sciences: Aviana Rice-Miller
Language Arts: Becky Selmani
Mathematics: Khamale Russell, Andrey Sprosty
Science: Emma Burnett, Aidan Goerdt
Social Studies: Lilian Perez
Student Services: Madelyn Cline
World Language: Charly Erpelding, Rachel Witt
Students are nominated by Bettendorf High School faculty for outstanding achievement, improvement in a course, display of character and/or leadership. The awardees are honored at special recognition event.
Local student receives achievement award
Hannah Mausser, Bettendorf, was one of several students to receive recognition for outstanding achievement at the Mount Mercy University, Cedar Rapids, Honors Convocation held on May 14.
Over 30 awards were given during the ceremony, recognizing students for excelling in academics and extra-curricular activities while demonstrating leadership and personal growth during their time at Mount Mercy.
Mausser received the Outstanding Political Science Student award.
Western Illinois University
Bettendorf: Erin K. Anderson, Therese A. Cagle, Mark A. Clayburne, Anna Denger, Janee T. Fowler, Levi A. Hamby, Kyle C. Hollenback, Jona M. Levi, Zachary E. Martinez, David James Rickman
LeClaire: Logan T. Volkert