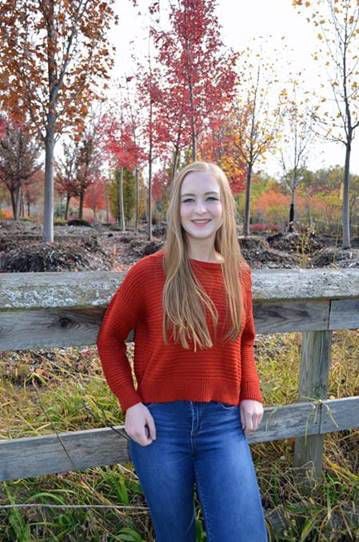 PV student recognized for academic achievement
Holyn Doran, Pleasant Valley High School, has been recognized by the IATC (Iowa Track Coaches) for All-State Academics. 
Ascentra awards $10,000 in scholarships
The Ascentra Scholarship Program has awarded scholarships to ten area students and members of the credit union.
Five $1,000 scholarships were awarded to traditional high school students planning to enter college and five $1,000 scholarships were awarded to non-traditional students age 19 or over planning to attend college, trade school or to earn an advanced degree.
All entries are judged on an essay, resume, awards, extracurricular activities, volunteer services and work experience. The competition is announced every October with the deadline in March of the following year. Students can apply every year they are enrolled as a student.
To learn more about this year's scholarship winners, the official Ascentra Scholarship Program rules and other scholarship opportunities, visit ascentra.org/scholarships.
Lauren Buechel, Bettendorf
Moriah Stewart, Garner, Iowa
Non-traditional or Continuing Education Winners
Kathleen Byrne, Bettendorf
Gabrielle VanderVinne, Bettendorf
Bettendorf: Nicholas Arevalo, Lauren Arner, Jacqueline Blaum, Courtney Bush, Kylee Cangas, Daniel Carber, Alex Carpenter, Michael Cronk, Valerie Feld, Keith Hamaker, Mary Kirk, Isabelle Kussatz, Olivia Mowbray, Catherine Mullen, Rahul Namboori, Jacob Nelson, Grant Nickles, John Noftsker, Sarah Oswald, Anna Patterson, Bailey Pribyl, Abigail Schafer, Drew Swanwick, Ethan Welker, Louis Williams III, Samuel Woeber, Alisha Zaruba
LeClaire: Sarah Cheramy, Brennen Reynolds, Allison Schurr
Bettendorf: Lori Bodkin, Maika Marquette, Isabel Noble, Taylor Radley, Thomas Resnick, Abby Sears, Jadwin Woodall
Bettendorf: Sandra Brandt, Michaela Kelly, Brian Negus, Amy Paul, Renee White
Bettendorf: John Bai, Taylor Belk, Riley Biggs, Isabella Blackman, Nicholas Borcherding, Celia Brecht, Claire Bryant, Michael Carr, Alex Chaplain, Trevor Cline, Madalyn Coffield, Carson Cornelius, Alec Darrow, Kelli DeGeorge, Carly Donahue, Andrew Doyle, Melissa Edwards, Andrew Elias, Julia Elias, Zachary Emard, Claire Feeney, Madison Flinn, Adam Flores, Ann Guhin, Michelle Hafner, Andrea Hale, Emily Hampton, Emily Henneman, Rebecca Hillyer, Miranda Holle, Luke Hovey, Micah Jacks, Emily Jasper, Brady Johnson, Conor Johnson, Zain Khan, Joshua Kinyon, Madison Kling, Lena Kosinski, Benjamin Kost, Kyle Krebs, Cole Krueger, Benjamin Kruse, Kathryn Kruse, Luke Leathers, David Leiphon, Karly Lent, Michael Li, Alyssa Lira, Logan Lira, Maya Litchfield, Abigail Logan, Kristin Lohse, Bobbi Malmgren, Natalie Martin, Rachel McCracken, Benjamin McDaniel, Connor McDevitt, Hannah McDonald, Mason McGee, Jared McGinnis, Margaret Micka, Kristen Miller, Carly Mitchell, Abby Moffitt, Noemi Moreno, William O'Brien, Allison Ocel, Stanley Oxendine, James Park, Milan Patel, Danielle Pennington, Rachel Preston, Laura Quast, Kristyn Raya, Andrew Richter, Kathleen Rogalski, Nicholas Roth, Elizabeth Saathoff, Alex Schmertmann, Mackinen Schoenfelder, Christine Schwartz, Blake Seline, Virag Shukla, Simran Sharma, Brittnee Smith, Karson Sommer, Sara Stickney, Michael Surma, Olivia Teach, Isaac Thompson, Aaron Silva Trenkle, Luke Venhorst, Adam Vesole, Mitchell Waetke, Andrea Wyant, Daniel Yaeger, Brett Yarzak
LeClaire: Collin Belk, Shelby Christensen, Caleb Good, Levii Hildebran, Joshua Hoover, Shawnee Molck, Joshua Patterson, James Steiner, Lucas Zupancic
Riverdale: Cora Meyers, Alexander Syverud
Charleston, South Carolina
Pleasant Valley: Brooke Harris
Iowa Central Community College
Bettendorf: Eve Berg, Rockton Schoenfelder
Iowa Central Community College
Bettendorf: Brandan Tillman
Bettendorf: Maaz Ahmed, Mallory Lafever
Northern Illinois University
Bettendorf: Lizzie Moore, Allison Whitaker
Bettendorf: Trinity Borland, Nathan Trabue
Be the first to know
Get local news delivered to your inbox!