Riverssance Festival of Fine Art is back Saturday-Sunday, Sept. 18-19, in Lindsay Park in the Village of East Davenport.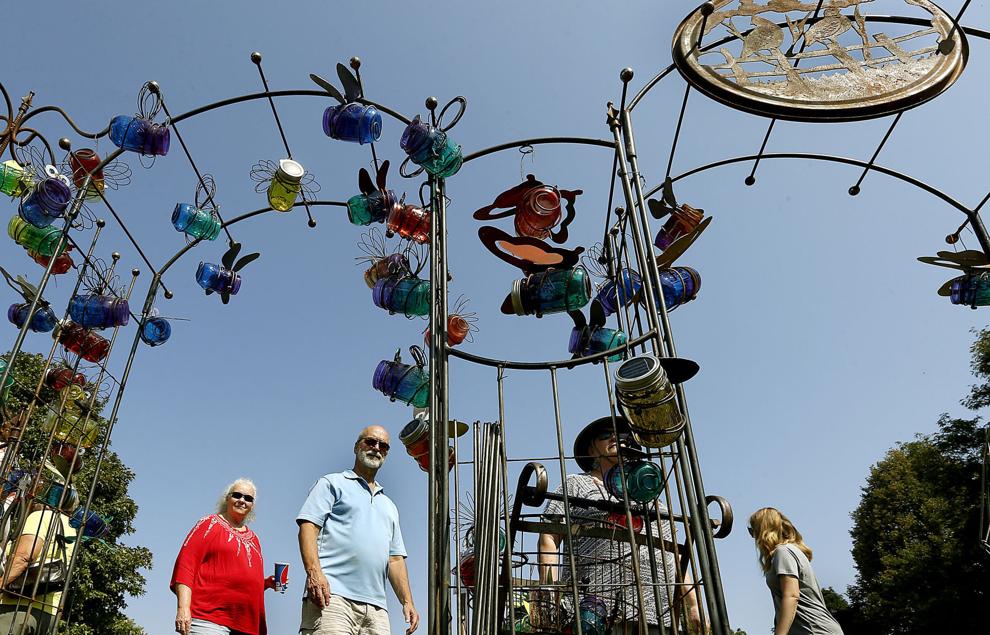 Riverssance, in its 33rd year, showcases the work of local and regional artists, while offering live music, food and wine samples, and a children's activity tent.
This year's music line-up includes Totes McGotes, David G. Smith, Bucktown Revue, Lojo Russo, QC Vinyl and Lewis Knudsen.
Hours are Saturday from 10 a.m. to 5 p.m. and Sunday from 10 a.m. to 4 p.m.
General admission costs $4 for the day or $6 for a weekend pass. It's free for those younger than 18 years with a paid adult.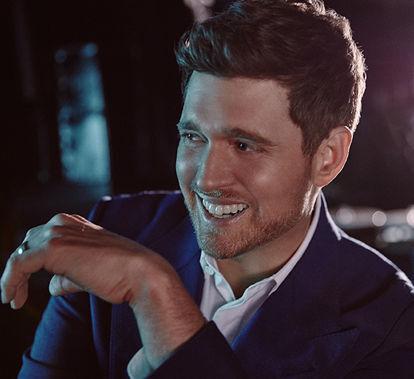 Canadian crooner Michael Bublé brings his smooth sounds to TaxSlayer Center in Moline on Thursday, Sept. 16. The show, rescheduled from May 2020, will feature the multi-Grammy winning, multi-platinum entertainer performing pop and jazz songs from his many albums.
Tickets cost $68.50 to $143 and are available at taxslayercenter.com. Tickets from the previously scheduled date will be honored.
Do you have a favorite zoo animal? You may be able to own a work of art it created.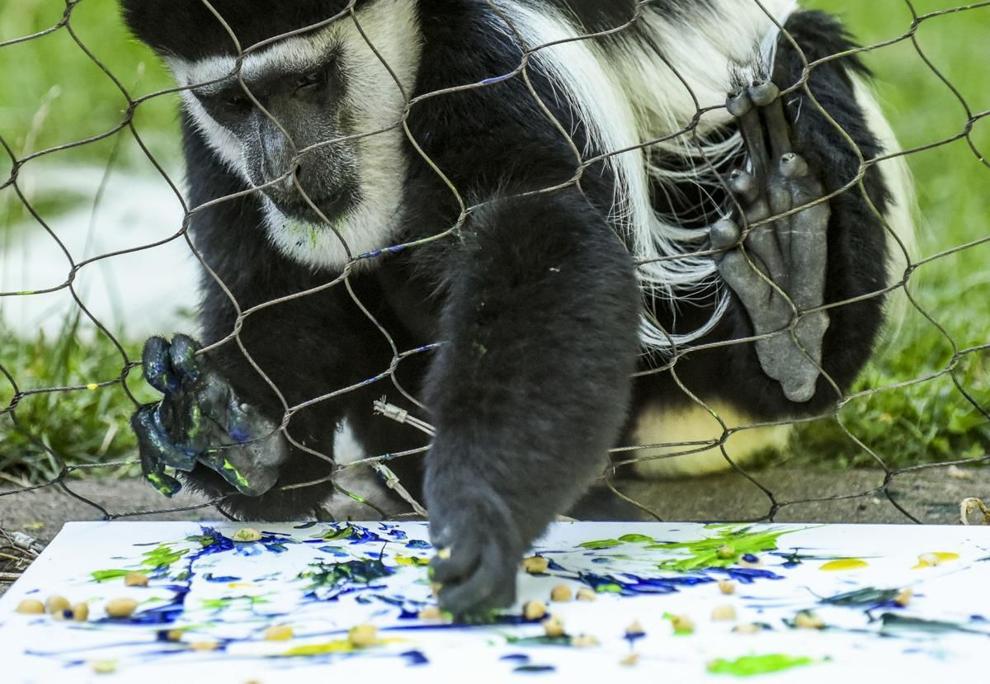 September is animal enrichment and art month at Niabi Zoo and guests can purchase one-of-a-kind pieces created by the zoo's animal residents.
All artwork is original. There will be animal footprints, feather prints and some body prints. Each comes with a certificate of authenticity and a biography of the animal that completed the piece. All proceeds go to the animal enrichment programs.
Art lovers can browse the animal art on the zoo grounds from 9 a.m.to 2 p.m. on Sept. 18, 19 and 25.
Prices for the art pieces start at $10.
Through Saturday, the Quad City Botanical Center, 2525 4th Ave., Rock Island, offers Pay What You Can admission to make the center accessible to more of the community regardless of ability to pay.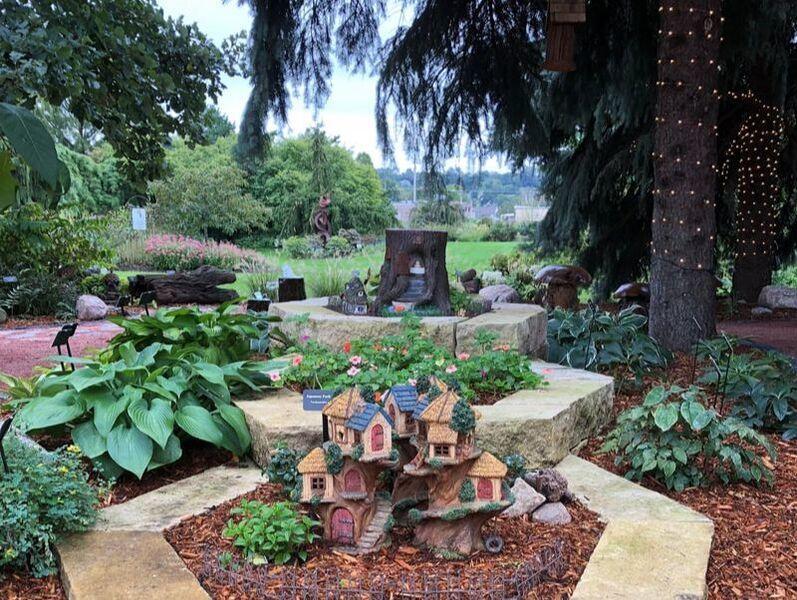 Fall highlights include interactive water play in the expanded Children's Garden, colorful perennial and wildflower prairie gardens that attract butterflies, a whimsical fairy wonderland called Pat's Garden and an indoor Tropical Sun Garden with a waterfall. There also are scavenger hunt lists available at guest services.
The center is open 10 a.m. to 5 p.m. Thursday-Saturday.
Standard general admission is $7 for adults 16 years or older, $4 for youth 2-15 years, free for toddlers younger than 2 years and members.
The Polyrhythms' Third Sunday Jazz series will continue its musical prescription for the QC's recovery with a Karli Bunn Sextet concert 5–7 p.m. Sunday, Sept. 19, at the Redstone Room in Davenport.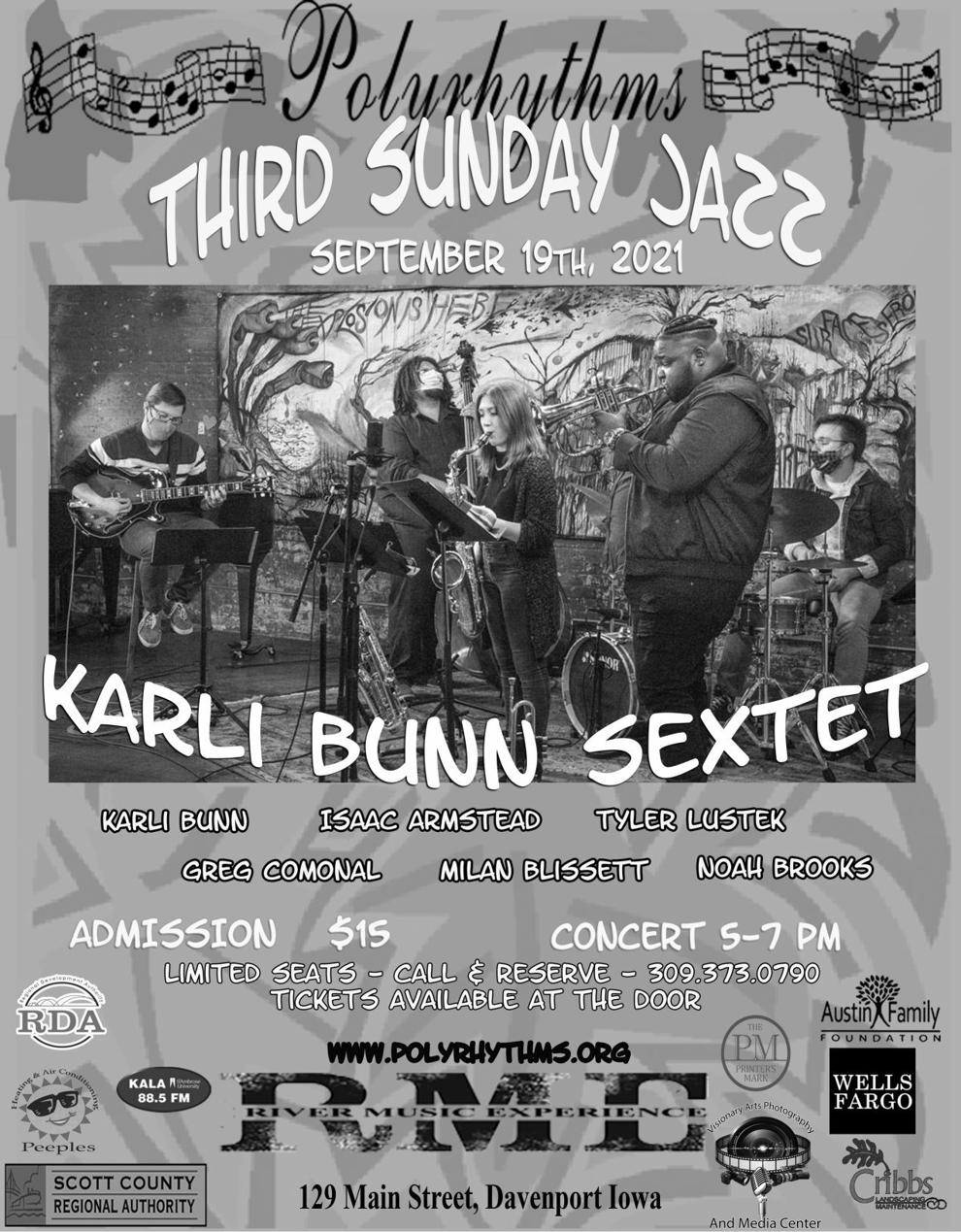 The Karli Bunn Sextet is made up of Chicago area, Northern Illinois University alumni, performing music drawn from the jazz tradition while incorporating R&B and fusion influences.
The sextet includes Karli Bunn, saxophone; Isaac Armstead, trumpet; Tyler Lustek, piano; Greg Comonal, guitar; Milan Blissett, bass; and Noah Brooks, drums.
Tickets cost $15 with limited seating. Reservations are suggested.