On a date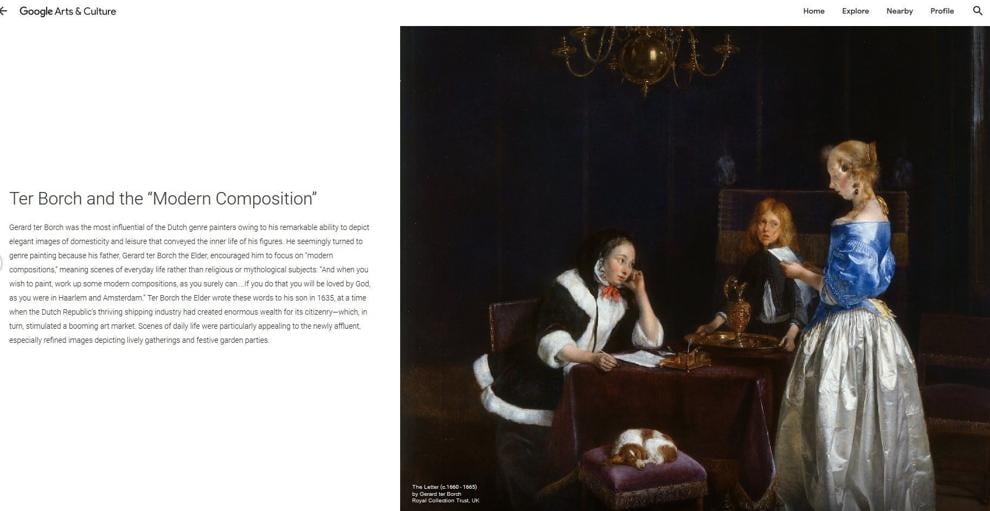 While you can't throw on a nice outfit and join your significant other for a stroll around a local museum right now, you can put on some comfy clothes and "tour" a museum from your couch.
Several famous museums worldwide are offering online virtual tours, with loads of artwork, online exhibits and more.
Here are a few to check out:
• The Solomon R. Guggenheim Museum, New York: Take a tour through Google Street View here: tiny.cc/iavilz
• National Gallery of Art, Washington D.C.: Check out two online exhibits through Google here: tiny.cc/bevilz
• The J. Paul Getty Museum: With a little help from Google, take a tour and see a couple of online exhibits here: tiny.cc/ygvilz
With the family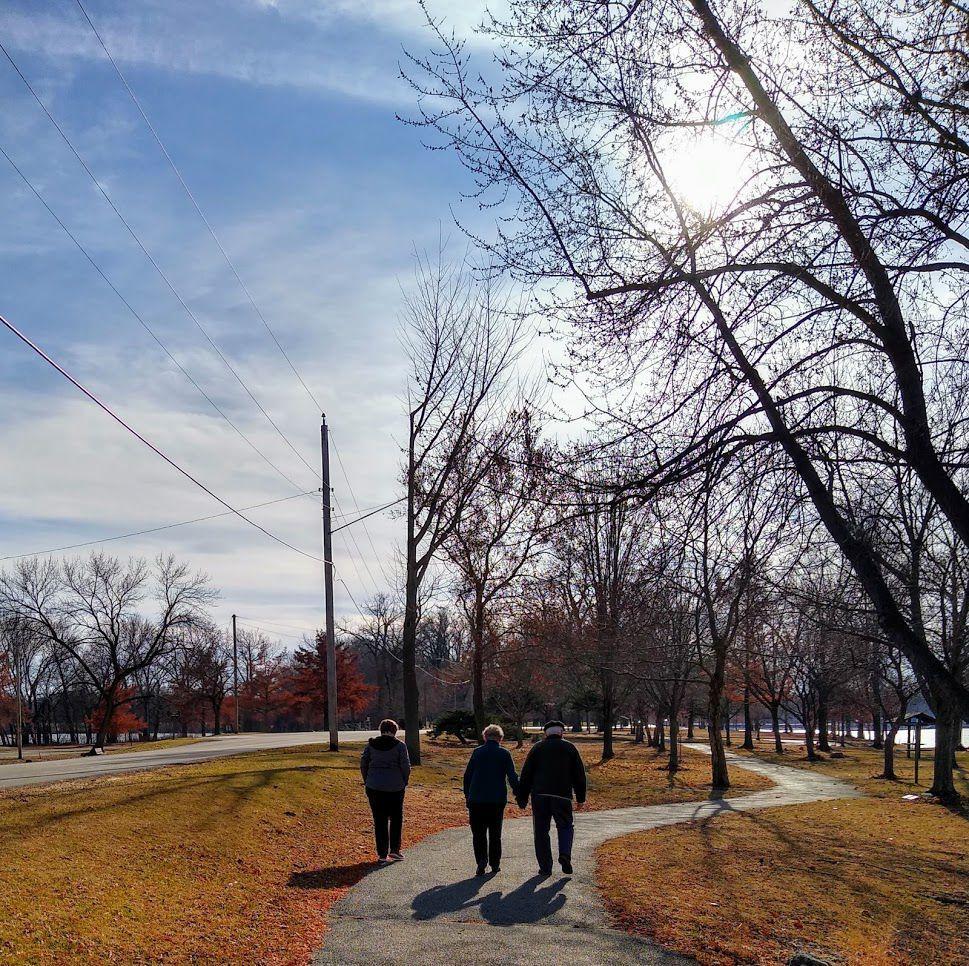 Bundle up and get outside — if you are well. While state parks in Illinois are closed to prevent the spread of COVID-19, as of Wednesday afternoon, state parks in Iowa remained open.
Health officials in Rock Island and Scott counties say we still can get outside to bike and hike, so long as we follow guidelines from the Centers for Disease Control — keep apart at least 6 feet from others, wash our hands or use a hand sanitizer that contains at least 60% alcohol, refrain from touching our faces, cover our coughs and sneezes, and stay in if we're sick.
If you want to get outside but don't want to visit a park, walk around your neighborhood, or hit up a path such as the Ben Butterworth Parkway in Moline, Sunset Marina in Rock Island or the Duck Creek Parkway in Davenport and Bettendorf.
Just for fun
Starting to feel like you're out of things to watch on Netflix? Dispatch-Argus and Quad-City Times film critic and reporter Linda Cook has some movie ideas for you!
Here are some of Cook's favorite movies you can stream, rent or purchase. They are suitable for just about any age or taste and will make for an entertaining escape:
• "Alpha" - PG 13 — This is a brilliant movie about the first friendship formed, thousands of years ago, between a human and a dog, Cook says. An adventure film with great character development, it's a must-see for anyone who likes dogs, with a prehistoric perspective on how the human/dog relationship began, according to Cook.
• "Arrival" - PG-13 — This science-fiction, 2016 Oscar-nominated movie is based on the 1998 short story, "Story of Your Life," by Ted Chiang, Cook says. In it, Amy Adams stars as a linguist who helps the U.S. Army communicate with extraterrestrials who have arrived on Earth, she says.
•"City of Ember" - PG — This science-fiction story features Bill Murray in one of his best roles, Cook says. It's an action-adventure movie, too, with a female protagonist that you can watch with your whole family, according to Cook. She calls it "an absolute delight, with a smart script and terrific performances."
Dine & drink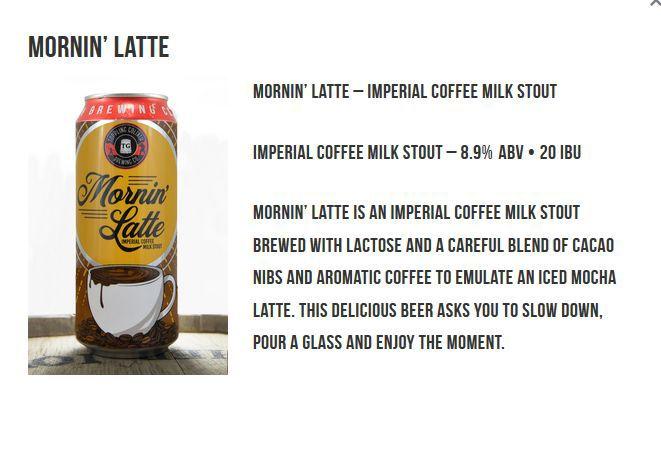 Looking for a quick meal you can throw together with ingredients you likely already have? Check out this chicken florentine pasta from natashaskitchen.com, better known at my house this week as chicken "quarantine" pasta, as we work on social distancing!
Chicken 'Quarantine' pasta and a Mornin' Latte beer
8 oz linguine pasta, cooked
2 small or medium boneless, skinless chicken breasts
½ lb button mushrooms (white or brown)
1 bunch of green onions (1 cup chopped, including the whites and greens)
3 tablespoons all-purpose flour
2 to 3 garlic cloves, pressed
½ teaspoon salt, or to taste
⅛ teaspoon black pepper, or to taste
4 cups fresh baby spinach, loosely packed
Freshly grated Parmesan cheese, to serve
Cook the pasta according to package instructions, drain and set aside. While the pasta cooks, prepare the chicken. Season it with salt and pepper. Heat a large, deep pan over medium heat, and add 2 tablespoons of oil. Add chicken and sauté the first side until golden brown (about five minutes), flip, cover and sauté another five minutes, or until cooked through.
Remove them from the pan and let them rest 10 minutes, then slice them against the grain.
In the same pan, add 1 tablespoon oil (if needed), sliced mushrooms and onion. Sauté until soft and golden (about five minutes). Remove them from the pan and set aside.
In the same pan, add 2 tablespoons of butter, 3 tablespoons of flour and the garlic, and whisk for two minutes. Slowly whisk in 1 cup of chicken broth, then 1 cup of milk. Bring it to a simmer and whisk until it's smooth and creamy (about two minutes).
Add the spinach and stir until it's wilted (about one minute). Add salt and pepper, sliced chicken, mushrooms and drained pasta, and toss to combine.
Add salt and pepper, if needed, and serve with Parmesan cheese.
If you're looking for something to sip on after dinner, beer aficionado and Dispatch-Argus and Quad-City Times Director of Marketing and Communications Todd Mizener suggests Mornin' Latte from Iowa brewer Toppling Goliath.
It's a "hearty imperial coffee milk stout which will make an excellent beer to sip while you are stuck at home," he says. He cautions to sip it slowly: it has an 8.9% alcohol by volume (ABV).
"Check for it at your local Hy-Vee," he says. "It's not cheap, but it's worth every drop."