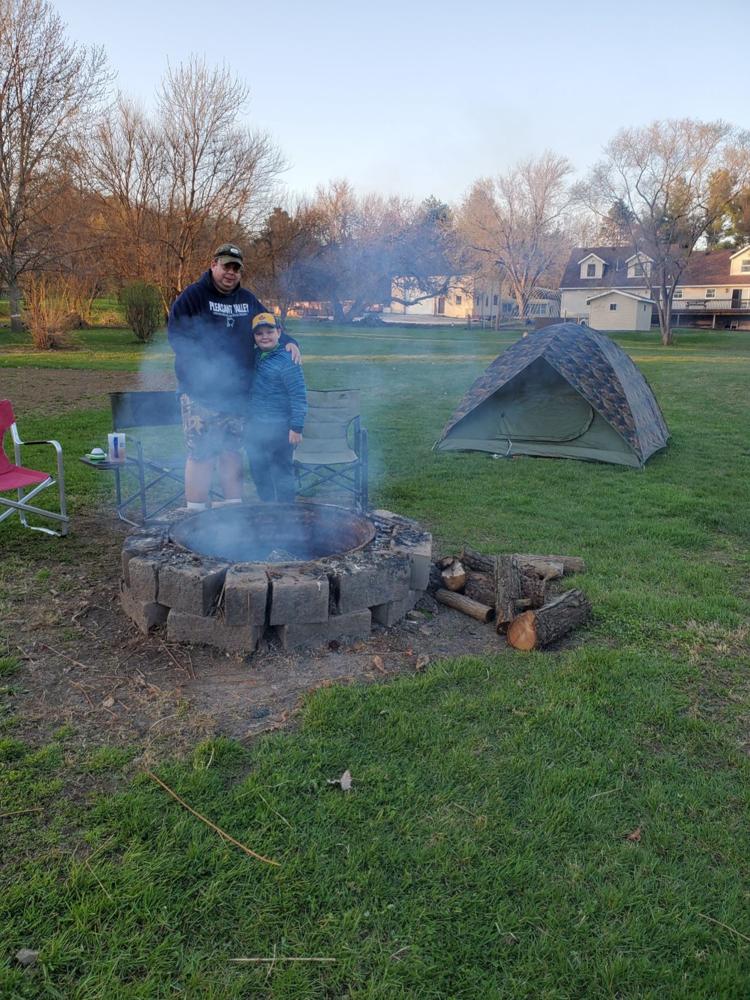 While this year's vacations may be on an indefinite pause, you can still escape for a little while with some living room or backyard camping.
If you need gear, Active Endeavors in Davenport is offering $100 gift cards for $75 through May 15, to be redeemed beginning Sept. 1. The store, at 3950 Elmore Ave., Davenport, is open but with reduced hours and a customer limit. Curbside pickup also is available. For more information, call 563-441-9488 or visit activeendeavors.com.
If you don't have equipment or the desire to purchase it, never underestimate the powers of a good, old-fashioned living room fort. Drag out the dining room chairs, string about blankets or sheets and add a little ambiance with some twinkle lights.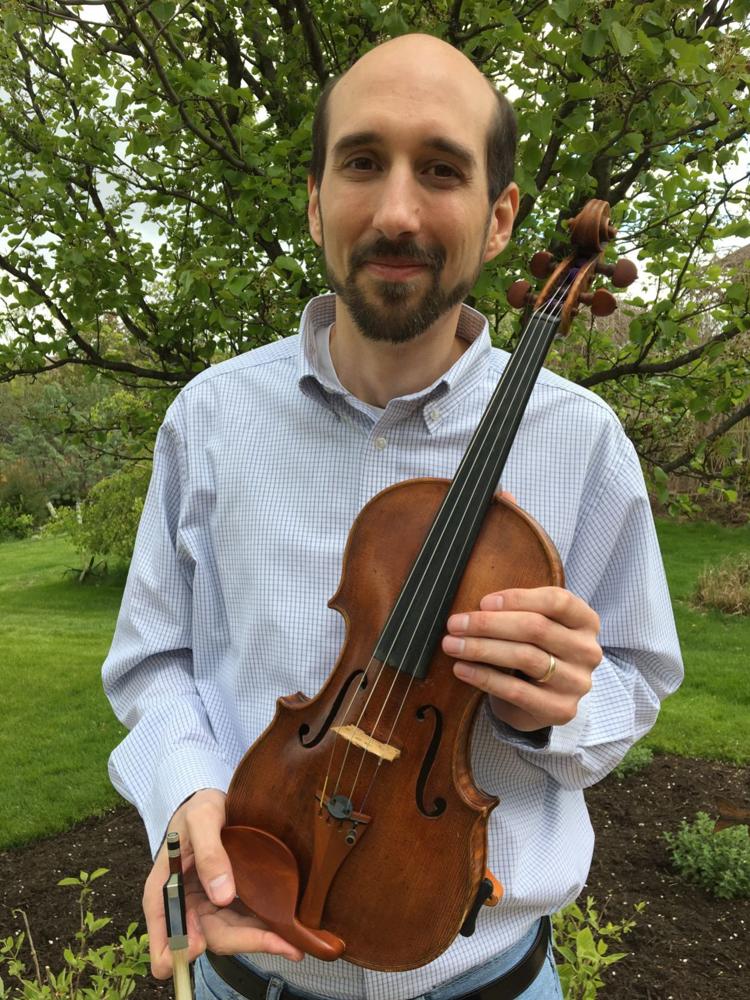 Are you a musician, or do you dabble with an instrument? Join #liftyourvoice day, a do-it-yourself ​community music project, organized by Moline native Greg Schwaegler, that encourages people to come together and perform the same piece of music at 7 p.m. Saturday, May 16, wherever they are.
To join, download the free sheet music at liftyourvoice2020.weebly.com, and practice the tune. Then, at 7 p.m. Saturday, go outside or move near an open window and perform the piece for as long as you want, the website states.
When Schwaegler learned classes would not resume this school year, "I definitely went through a grieving process. Out of that grief came the idea for #liftyourvoice," said Schwaegler, a music educator at Neuqua Valley High School, Naperville.
Even if players only hear themselves at performance time, Schwaegler said, "each performer will know they are part of an enormous performance, and the whole is greater than any one person could ever perceive."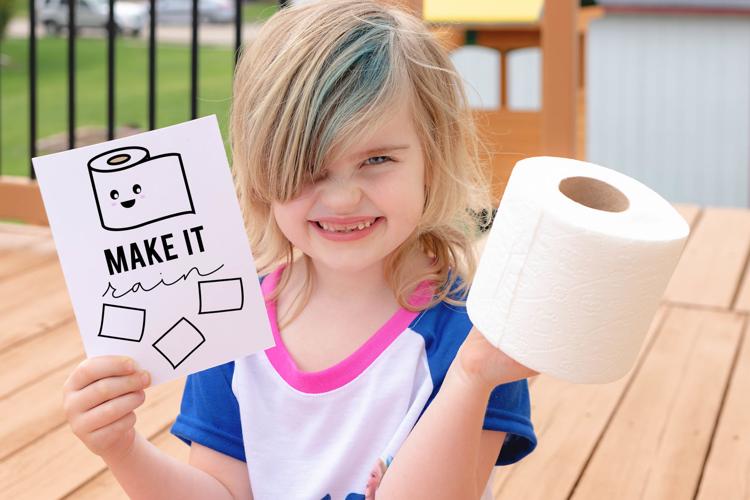 Spend time with your significant other and craft silly gifts to deliver to loved ones. 
With a little help from artist, blogger and photographer Becca Armstrong, of Davenport, print free cards from her blog and pair with a snack or a quarantine essential such as toilet paper, and surprise family or friends.
Armstrong created two options: "Make it Rain," to be paired with a roll of toilet paper, and "Just Poppin' in to Say Hello," to be paired with some popcorn.
To download the templates and for complete instructions, visit bit.ly/3dEb0gH.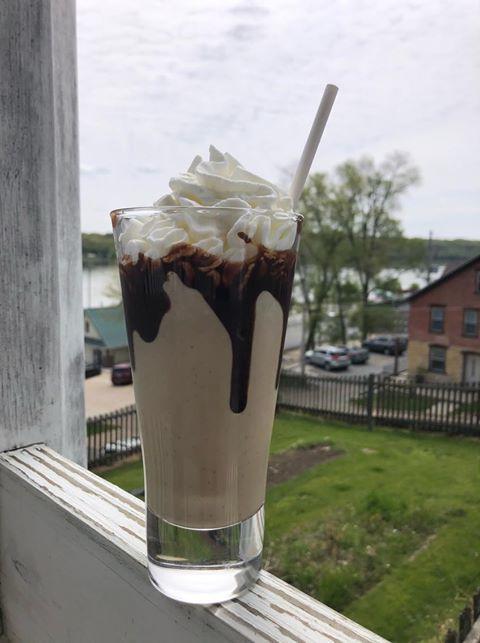 Warmer days call for colder drinks. Snag a Mississippi Mudslide to-go from the Crane & Pelican Cafe in LeClaire, or make your own at home.
Crane & Pelican owner Mandy Harvey takes to the restaurant's Facebook frequently, offering drink recipes for the Mississippi Mudslide and more. To craft the drink, Harvey says to add three scoops of vanilla ice cream, 2 ounces of Iowish Cream Liqueur (or Bailey's), 2 ounces Kahlua, and 1 ounce of creme de cacao to a blender, and blend until smooth. Dress the glass with a swirl of chocolate syrup, pour and enjoy.
The restaurant, at 127 S. 2nd St., LeClaire, is offering the drinks to-go for $5 each through Saturday, May 16, and then they will be $10.
Restaurant hours are noon to 7 p.m. Monday through Saturday, for reservations and take-out, including alcoholic beverages. Call 563-289-8774 to order or make a reservation. To watch Harvey make a Mississippi Mudslide, visit bit.ly/2Akzv4j.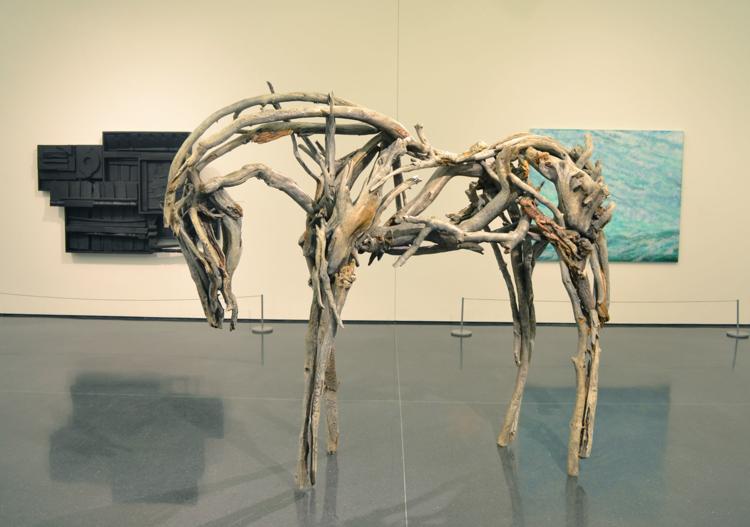 The Figge Art Museum's second virtual exhibition "Seen and Heard: The Art of Empowerment," may now be enjoyed from the comfort of your couch through the museum's website.
Installed in the museum's second-floor orientation gallery, the exhibit, drawn from the Figge's collection, features 13 women artists, including Marisol, Grace Hartigan, Louise Nevelson, Lee Krasner and Alison Saar, who asserted their artistic empowerment despite social and cultural barriers, according to a news release.
Many of the featured artists created work concerning women's experiences, while other artists created work that brought attention to societal injustices and traditionally marginalized groups, the release states.
Concerned about COVID-19?
Sign up now to get the most recent coronavirus headlines and other important local and national news sent to your email inbox daily.