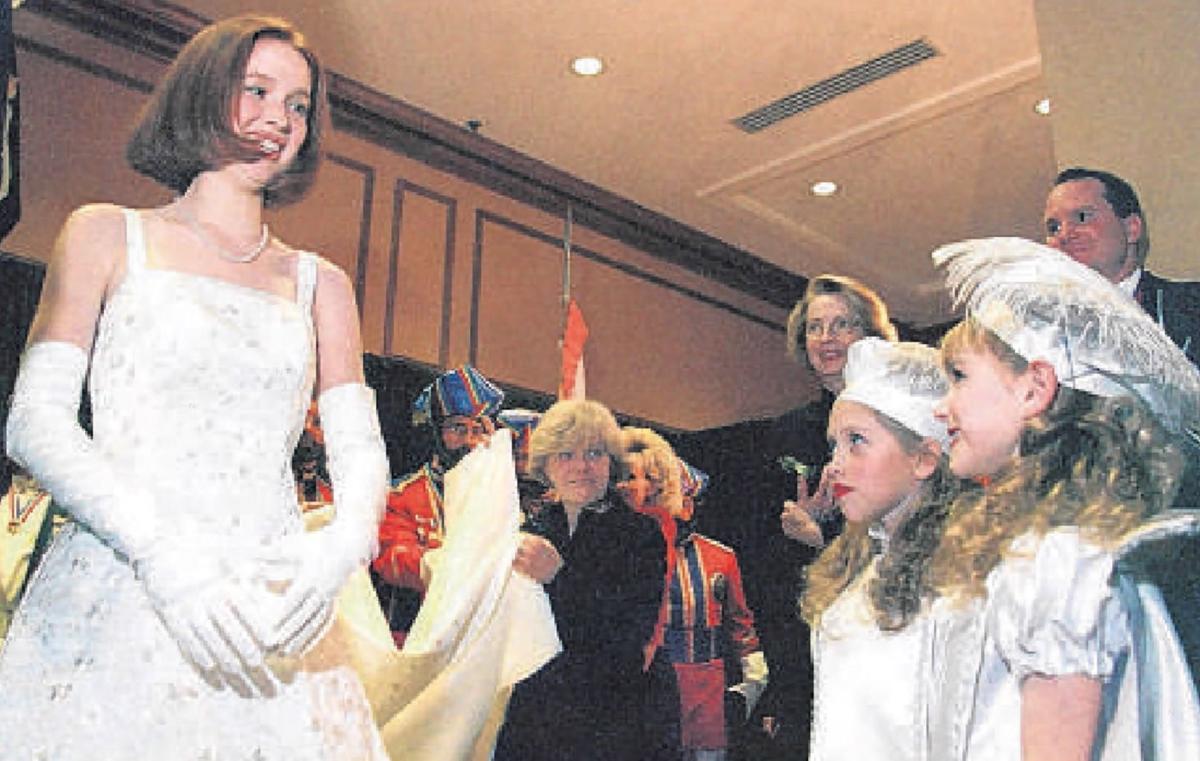 ST. LOUIS — Ellie Kemper, "Unbreakable Kimmy Schmidt" TV star and St. Louis native, released a statement Monday apologizing for participating in a debutante ball held by the Veiled Prophet Organization in 1999.
"I want to apologize to the people I've disappointed, and promise that moving forward I will listen, continue to educate myself, and use my privilege in support of the better society I think we're capable of becoming," Kemper, 41, said on Instagram.
Twitter last week turned its outrage to Kemper after it appears someone arbitrarily tweeted about a 2014 article in The Atlantic which noted that Kemper was named "Queen of Love and Beauty" at the Veiled Prophet Ball when she was 19. Kemper graduated from John Burroughs School and was a Princeton University student when she was crowned.
Online critics brought up the racial and class conflict surrounding the Veiled Prophet Ball and some called Kemper a "KKK princess."
There are no known ties between the Veiled Prophet and the Ku Klux Klan.
Instead, the origins of the Veiled Prophet have been linked to an 1877 railroad strike in which almost 1,500 St. Louis workers, both Black and white, shut down freight railroads for a week. After the revolt was suppressed, business leaders — concerned, in part, because of the rapid rise of northern rival Chicago — sought to promote the city with a festival celebrating commerce and industry, one that borrowed on traditions of Mardi Gras in New Orleans.
To that end, in 1878, Charles Slayback, a former Confederate cavalryman and grain merchant, co-founded the Order of the Veiled Prophet with his brother, Alonzo. The new organization would go on to sponsor a grand parade and a ball for the city's most influential and powerful citizens.
Each year, one of the members of the new organization would be chosen to serve as the Veiled Prophet, whose identify was a closely held secret. And each year, one of the daughters of the city's most prominent families would be named as "Queen of Love and Beauty." Past queens carried the last names Busch, Danforth, Schnuck, Schlafly and Chouteau, to name a few.
For the first century of its existence, the Veiled Prophet was an all-white organization. It didn't allow Black members until 1979.
The organization has since started a foundation involved in hundreds of charitable projects in the city, according to its website. In 2016 the Veiled Prophet Foundation partnered with the Royal Vagabonds, an African American group, to raise money to build a playground in Ferguson.
Kemper, who rose to fame on the TV sitcom "The Office" before starring in "Unbreakable Kimmy Schmidt," said in her Instagram post that the Veiled Prophet had "an unquestionably racist, sexist and elitist past."
"I was unaware of that history at the time, but ignorance is no excuse," Kemper said. "I was old enough to have educated myself before getting involved. I unequivocally deplore, denounce and reject white supremacy."
Kemper's family founded Commerce Bancshares, and her grandmother is Mildred Lane Kemper — the namesake of the Mildred Lane Kemper Art Museum at Washington University.
In a statement, officials for the Veiled Prophet Organization acknowledged the group's past and recent criticisms.
The statement said the organization "rejects racism, in any form" and officials emphasized a commitment to "diversity and equity in our membership, community service initiatives and support for the region.
"We sincerely apologize for the actions and images from our history," officials said. "Our lack of cultural awareness was and is wrong. We are committed to change, allowing our actions to match the organization we are today."
Black activists picketed the Veiled Prophet Ball, complaining that the organization was racist and elitist. A man dressed as the "Black Veiled Prophet" and his queen joined the protest.
Rachel Rice • 314-340-8344
@RachelDRice on Twitter