It's difficult for me to recommend a movie that may not appeal to very many people.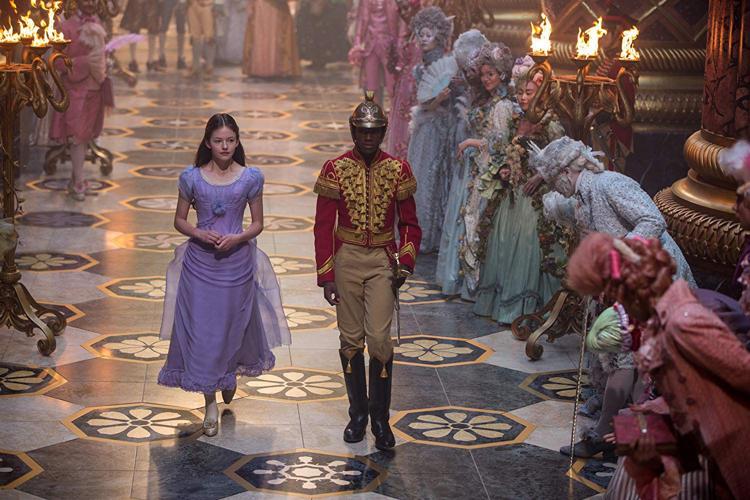 But mass appeal isn't everything, and Disney has known this for decades. Every now and then, this studio will take a chance on an out-there concept that isn't an immediate box-office bonanza.
"The Nutcracker and the Four Realms" is one of those movies.
It certainly is not a ballet (although, if you stick around for the credit – and you should – you will see some wonderful dancing to a very familiar piece.) It's kind of a blend of "The Wizard of Oz," some Harry-Potter-esque fantasy and a re-imagining of the classic Hoffmann tale.
That's not to mention its theme of female empowerment with a dash of steampunk thrown in.
The story is set in Victorian London, where Clara (Mackenzie Foy, whom you may recognize from her role in "The Conjuring") lives with her siblings and her father.
You have free articles remaining.
The journey of a mouse begins the story, possibly to let us know we will see elements of the beloved ballet. The hapless critter ends up in the company of Clara and her brother. Clara, who is an inventor and whiz with mechanics, uses a Rube Goldberg-type device to capture the mouse.
But the two don't have much time to spend on the little creature. They are due at a huge party that their older sister and father (Matthew Macfadyen, "Pride & Prejudice") also attend.
All four mourn the loss of Clara's mother. One of Clara's gifts is a beautiful music box in the shape of an egg, and Clara wants to figure out how to open it. She seeks the help of her godfather Drosselmeyer (Morgan Freeman) who made the gizmo for Clara's mother.
At one point, guests at the party must follow lengthy strings to retrieve their gifts. Clara's is the longest string of all, which takes her to a key-thief of a mouse and a nutcracker soldier (Jayden Fowora-Knight, "Ready Player One.")
Accompanied by the soldier, Clara ends up in a world where the Sugar Plum Fairy (Keira Knightley) befriends her. Clara also has a run-in with a cleverly wrought Mouse King and a woman named Mother Ginger (Helen Mirren).
I loved the exquisite sets, the beautiful music, the lead with the heart of an engineer and the idea that the Mouse King could be comprised of a roiling mass of rodents.
This puts me in the mind of another enjoyable Disney movie that came and went swiftly. "Treasure Planet," an enjoyable science-fiction retelling of the classic Robert Louis Stevenson story, is an oddball offering that's nonetheless endearing for audiences willing to embrace out-of-the-box thinking in their entertainment.
If that audience includes you, here's a holiday bauble you'll appreciate.