Performers are headed back up to the Circa '21 marquee this August to present unique numbers and maybe even tease next season's shows at Music on the Marquee. 
Circa '21 Director of Audience Development Brett Hitchcock said the dinner theater decided to bring back the outdoor event after its immense success last summer.
"It was a COVID idea that people enjoyed enough to stick with," Hitchcock said.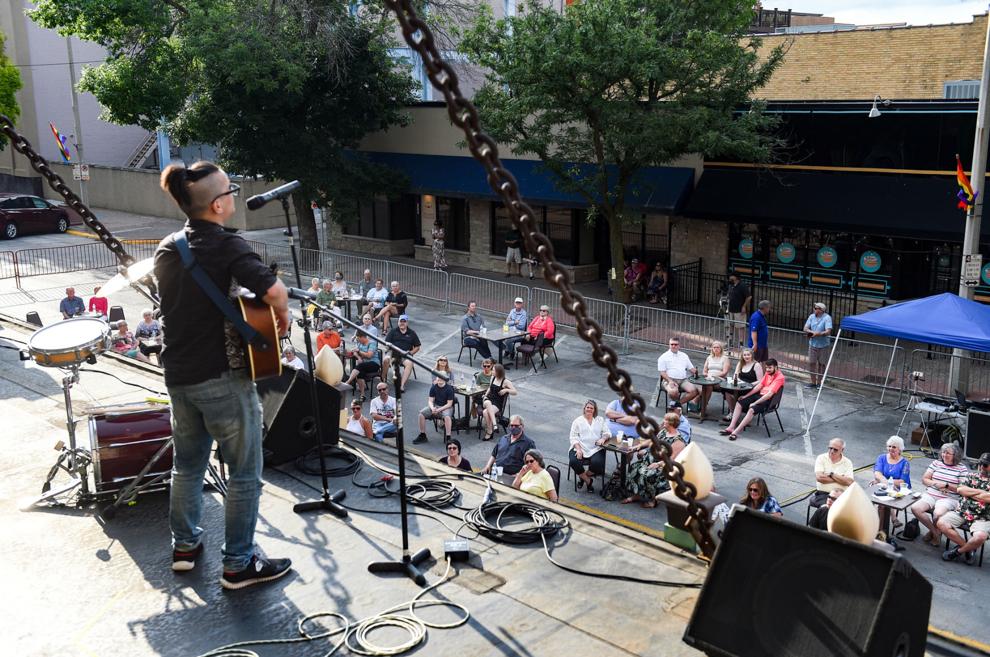 The Bootleggers, the cast of the theater's showing of "Saturday Night Fever" and other guests will perform atop the Circa '21 marquee, 1828 3rd Ave., Rock Island, to the crowd below at 7:15 p.m. Aug. 10. Doors open at 5:30 p.m., and people can separately buy grilled food and drinks at the open bar.
Tickets are $20 for a table or chair in the main area in front of the marquee. People can also pay $10 to bring their own lawn chairs and watch the show in a different section. The 142 $20 seats are almost completely filled, Hitchcock said, and there is a 50-person limit on the lawn chair section. 
Circa '21 veterans Brad Hauskins and Tristan Tapscott will host the event. 
As the marquee isn't suited to big numbers, the show will be made up of individual and small group performances celebrating Circa '21 and the disco era. Hitchcock said there also would be an announcement connected to the dinner theater's 2022 season. 
Last summer when the COVID-19 pandemic shut down businesses, Circa '21 came up with the idea of bringing performances outside by utilizing the marquee and the space in front of the building.
The folks at Circa '21 Dinner Playhouse are readying for a weekend of burlesque and cabaret performances, but with a bit of a twist: For the f…
It was a complete departure from anything the theater had done before. 
"It was something we could do where people can still come in and enjoy music in a COVID-safe way," Hitchcock said. 
In order to follow COVID-19 regulations at the time, tables were placed 6 feet apart and the theater didn't have the lawn chair section to limit the size of the audience. 
The shows sold out quickly, giving the theater a good idea of how the event would be received this year. People can reserve tickets by calling 309-786-7733 Ext. 2. 
"It's a really fun evening," Hitchcock said.