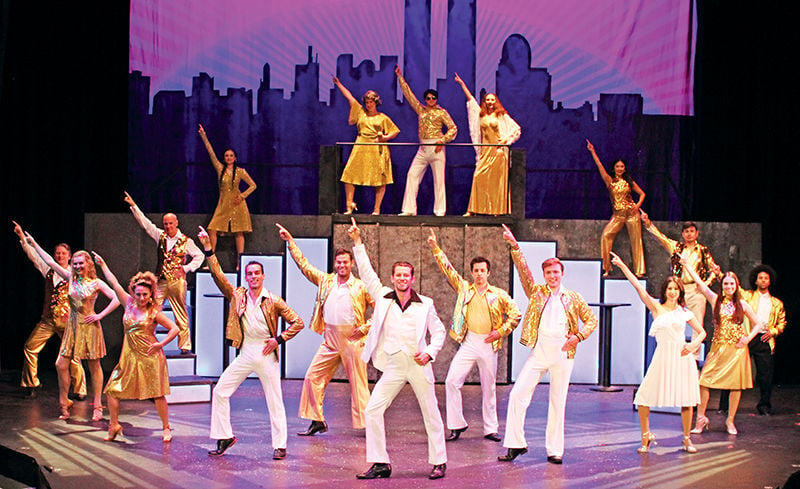 Three days before opening night in June 2020, the cast and crew of Circa '21 Dinner Playhouse's "Saturday Night Fever" was ready to go. The show had been postponed more than once because of COVID-19, but the stage was set and they were prepared to take it. 
Then, the announcement came: "Saturday Night Fever" and "Beauty and the Beast" were canceled because of health and safety concerns surrounding the pandemic. 
"It was a huge hit in all our stomachs," cast member Anna Marie Myatt said.
Now, over a year later, Myatt and the rest of the cast are about to bust out their moves to a full audience this weekend. 
"Saturday Night Fever" will premiere Friday at Circa '21 Dinner Playhouse, 1828 3rd Ave., Rock Island, and run through Sept. 11. 
Performances are at 7:45 p.m. Wednesdays, Fridays and Saturdays. Shows are set for Wednesdays at 1:30 p.m. and Sunday at 5:45 p.m. Tickets are on sale at the ticket office, which can be reached at 309-786-7733 ext. 2. 
After an almost 16-month hiatus, Director of Audience Development Brett Hitchcock said it's amazing to finally get back to it.
"It's very gratifying," he said. 
People can come watch cast members perform on top of the Circa '21 marquee Aug. 10 in Rock Island.
The musical, based on the 1977 movie of the same name, follows Tony Manero as he spends his weeks working as a paint store clerk and his weekends tearing up the disco dance floor. He hears about a dance competition and gets the talented Stephanie to be his partner, and they fall in love as they train for the dance.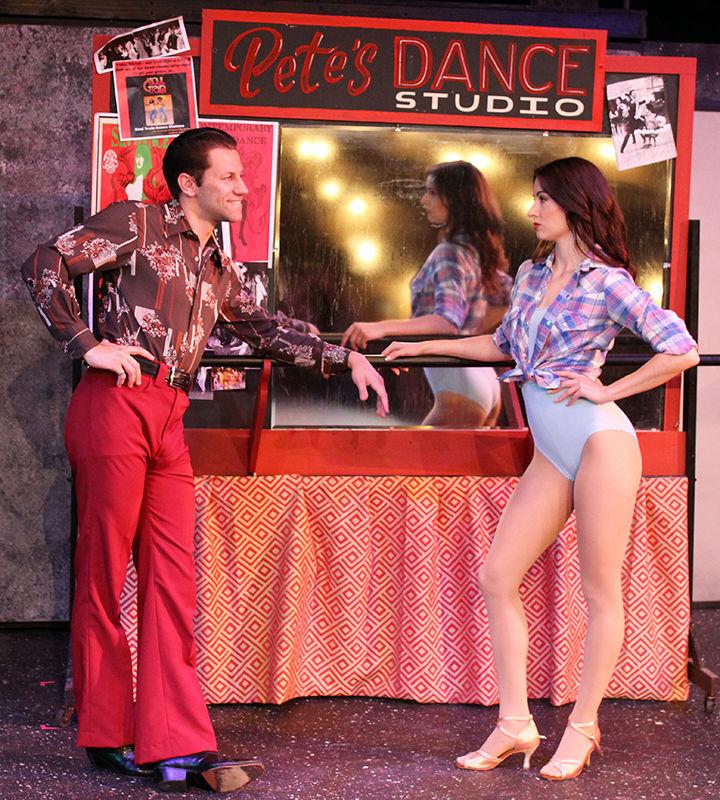 While they understood postponing the show until Circa '21's 44th season, Myatt said, it didn't mean it wasn't devastating. Because of health concerns or commitments to other shows, some cast members haven't been able to return, so new performers have stepped into their roles. 
Initial rehearsals this year provided a helpful refresher as Myatt came back into her role as Linda, Tony's younger sister, and as an ensemble member. Despite new cast members who were learning music and choreography for the first time rather than the second, the LeClaire native felt like preparing for the show went well.
"Once we started rehearsing, everything just clicked back in," she said. 
Savannah Bay Strandin is one of the new additions, stepping into her role as Candy, the disco siren counterpart to disco owner Monty, for the first time. 
She and Monty, played by her partner in real life, will belt out '70s hits for the characters to dance to while at the disco. Born and raised in Rockford, Ill., this will be Strandin's fifth Circa '21 show.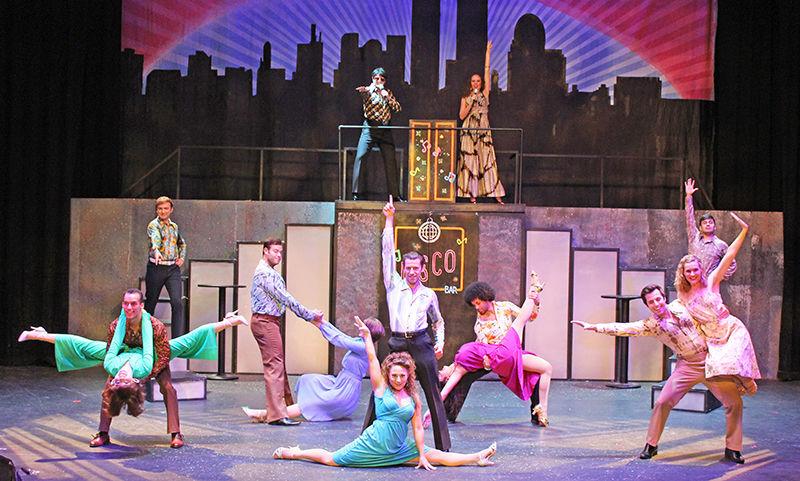 Joining the cast — who had already bonded in 2020 during the first round of show preparation — has been really cool for Strandin, as they all became close during the height of the pandemic and she's been folded into that. 
"We've kind of created our own little family," she said. 
With amazing vocals and a talented cast, Myatt said she's excited for this theater family to, at long last, boogie down on the Circa '21 stage. 
"I believe we're all just ready to finally do the show for an audience," Myatt said.