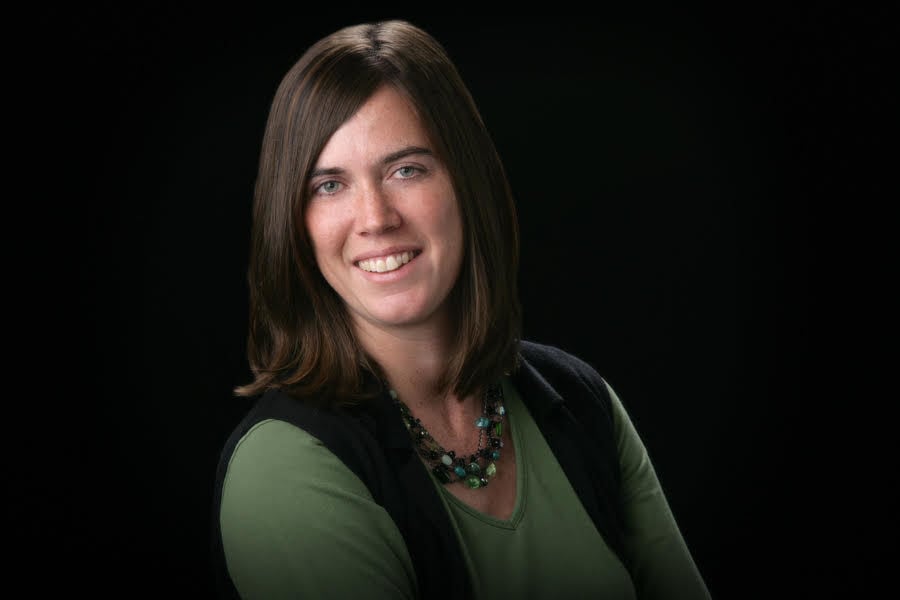 It's no bull: Viewers will see a lot of Quad-City faces in the pilot for a limited television series.
Colleen Krantz, of Adel, Iowa, worked with a cowriter on the pilot episode of the show, "Complete Bull," which centers on a young woman who works as an artificial-insemination technician.
"She's a fertility specialist to cows," Krantz said. The one-hour drama has lot of room for comedy, she said.
"It's the story of this young woman who, after getting an animal-science degree, worked in marketing in the Twin Cities, then goes through a crisis in her professional and personal life."
The character Lainey Dwyer (played by Chicago actress Hannah Ruwe) becomes involved in the cattle-insemination business after her father suffers a heart attack.
Krantz, who grew up on a cattle ranch, wrote the script with Bridget Flanery-Fownes, who hails from Krantz's hometown of Guthrie Center, Iowa.
"She has been acting in Hollywood for a while," Krantz said. "She kind gave me the nudge to get going on it. We wrote the pilot episode together."
Krantz, who wrote and co-produced the documentary "Train to Nowhere: Inside an Immigrant Death Investigation," earned a $30,000 Greenlight Grant — one of only four projects selected out of 349 requests — to develop a "proof of concept" pilot for "Complete Bull." She will pitch for further development and distribution to streaming platforms or networks.
It was filmed almost entirely in Clayton and Dubuque counties.
The crew shot within COVID-19 regulations, she said. "Three fourths of the scenes are outdoors on farms."
Additionally, Clayton County had few COVID-19 cases.
"We shrank the crew to keep it to 10 or fewer," she said. "It was intense. We were outdoors in 95-degree weather wearing masks the whole time."
The cast includes performers from Minnesota, Illinois, Iowa and Wisconsin.
"It has a lot of characters in it because it's set on different farms," Krantz said.
Casting director was veteran Quad-City actress Kim Kurtenbach Furness. Three live auditions were held throughout the state of Iowa, and those moved to Zoom (remote) auditions after the pandemic began.
Even the small character, we really thought it through," she said.
Among the familiar names and faces in and behind the scenes are:
Lora Adams, Moline, actress
Kaitlyn, Evan and Emi Baker, Davenport, actors
Bruce James Bales, formerly of Bettendorf, director of photography
Erin Churchill, Davenport, actress
Liz Coin, formerly of Bettendorf, actress
Don Denton, Bettendorf, actor
Paige Denton, Bettendorf, actress
Brad Hauskins, Rock Island, actor
Sam Jones, Davenport, actor
Paul Kakert, formerly of Davenport, editor and producer
Doug Kutzli, Davenport, actor
Justin Marxen, Davenport, actor
Phil McKinley, formerly of Davenport, actor
Gary Metivier, Davenport, actor
Ashtyn Paper, Durant, actress
Shane Partlow, native of Taylor Ridge, Ill., actor
Tristan Tapscott, Colona, actor
Tracy Pelzer Timm, Muscatine, actress
Shelly and Tom Walljasper, Rock Island, actors