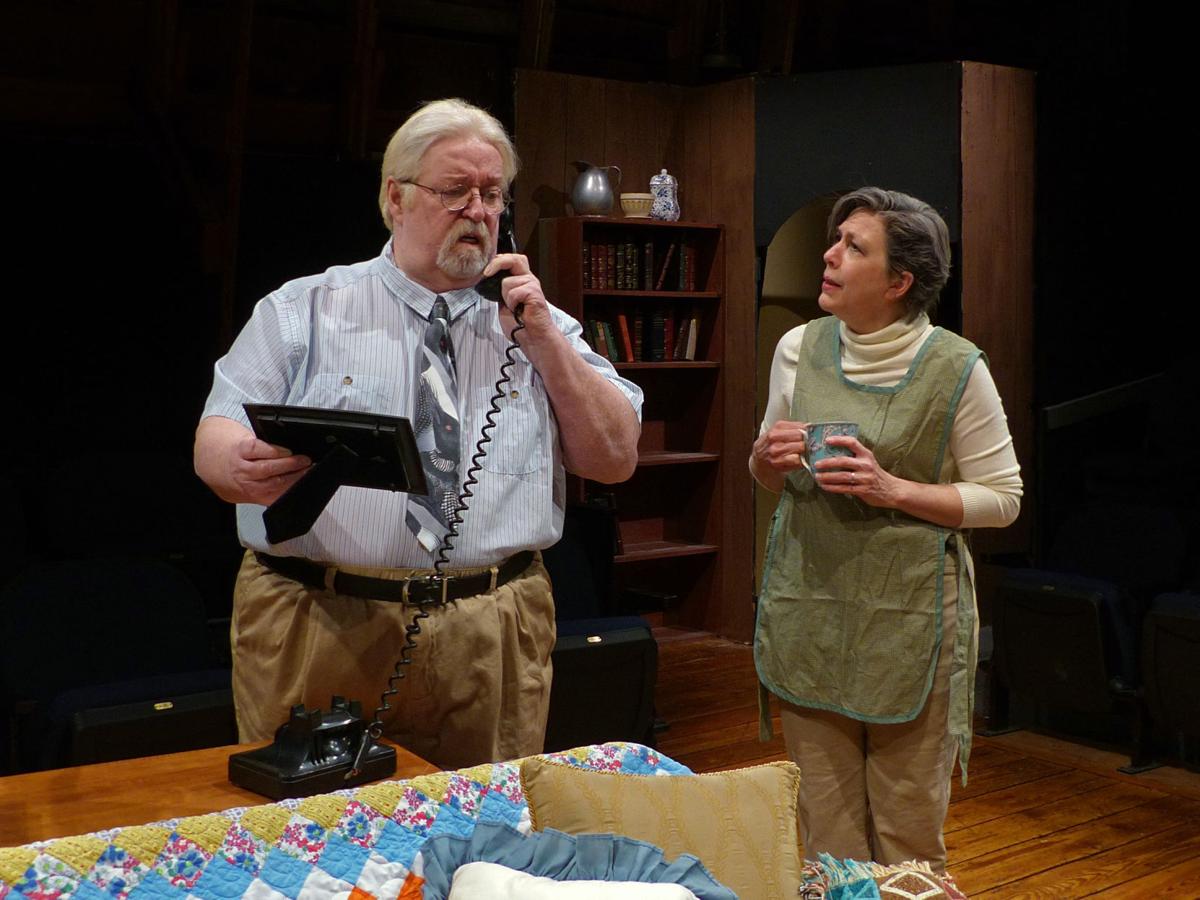 GENESEO — Theater was a way of life for the late John VanDeWoestyne.
VanDeWoestyne passed away on Wednesday, and his absence will be felt by many. His name is familiar to area theater-goers for his talent on stage and as a director, both with Geneseo's Richmond Hill Players and numerous other area theater groups.
His involvement with Richmond Hill Theater in Geneseo began in 1982 with encouragement from the late Clyde Walter, who was instrumental in the founding of the theater group in 1968.
Because the Barn Theater was not "winterized" at the time, the Richmond Hill Players began augmenting the regular season at the Barn with winter dinner theater productions at the former King's Table Restaurant in Geneseo. It was at the King's Table where VanDeWoestyne made his debut with RHP.
He had shopped at the former Clyde Walter's men's clothing store in Geneseo but didn't really know the store owner that well at the time, VanDeWoestyne said in an interview about 10 years ago.
VanDeWoestyne said he and Walter had mutual friends, and Walter let it be known through them that he thought VanDeWoestyne would be good on stage and suggested he audition.
VanDeWoestyne was cast as the lead character in the first dinner theater production at the former King's Table and never looked back.
Theater truly was a way of life for VanDeWoestyne. He once said: "I think all of us have something deep inside us, often in a secret place that makes us whole. For me, with the exception of hearing my children's laughter, I'm never happier than when I'm on stage crawling around in someone else's skin for a couple hours. The bond between actor and audience is precious. Let's take a journey together and see where it goes."
VanDeWoestyne's license plate reads "THEATRE," and that sums it up — a way of life for him.
Diane Greenwood and her husband, John, have been friends with VanDeWoestyne and his wife, Judy, since 1984. On Thursday, Greenwood said, "In Geneseo, word gets around fast, and today the talk of the town had to be the death of one of my dearest friends, the incomparable magnificently talented John VanDeWoestyne."
Greenwood shared the theater stage many times with VanDeWoestyne at Richmond Hill Theater and other area theater groups.
"Vande was Geneseo Street Superintendent for years, so was a well-known figure," she said. "But, he will forever be identified with the best of the Quad-Cities theater and most particularly with Richmond Hill Players. I called him Mr. RHP for good reason. He loved our community theater in the round with every fiber of this being, and he devoted heart, soul, talent and innumerable hours ensuring its success."