Sometimes, repetition is hilarious.
"Happy Death Day 2U" is just as much fun as its witty predecessor "Happy Death Day." Although you certainly can see this without taking in the first one, I wouldn't recommend it. If you see "Happy Death Day" you'll appreciate the sequel even more.
It's smart, fast-paced and serves as a comedic version of the genre it playfully, and sometimes lovingly, skewers.
In the first movie, Tree (Jessica Rothe, "La La Land") died over and over, awaking the next day the same as always in a kind of "Groundhog Day" horror story. She followed clues to find the person who kept killing her – a slayer who always wore a weird mask of a baby.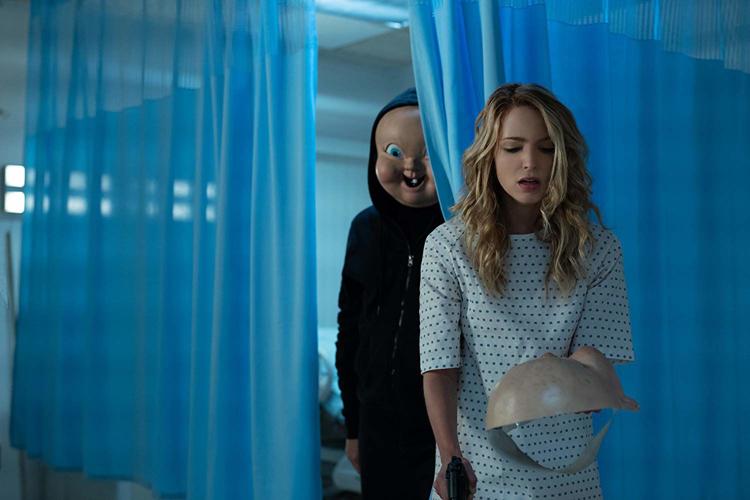 This adds a new gizmo called the Sisyphus Quantum Cooling Reactor, nicknamed "Sissy" (and named for the mythic Greek king Sisyphus whose punishment was pushing a rock up a hill – a rock that rolled back when it neared the top).
The device opens a portal to the multiverse (if you're scratching your head, just roll with it.)
Director Christopher Landon is back. He starts the action immediately with Ryan (once again played by Phi Vu) walking along on a day when everything seems to get in his way.
At first, Ryan, who invented Sissy, is the central character, and Tree is in the background. That is, until Ryan becomes enveloped in the same kind of dying-and-waking-up experience that Tree did.
Tree's character provides a cool, swift expository dialogue over a terrific montage to get us caught up. Then, with Sissy's involvement, Tree becomes the focus when she again finds herself once again living each day over and over while she tries to save herself from the killer.
This time, she's in a different universe in which she has a different relationship with Carter (Israel Broussard.) And because some of this universe is so appealing to her, she must consider whether she really wants to stay in this environment or return to her original one.
She becomes so tired and physically exhausted – each slaying wears her down a little more – that she resorts to a darkly funny measure (I'll let you see what it is).
Not only is the film funny and edgy, it's also surprisingly touching. Tree comes in contact with a character with whom she shares some heart-touching moments that are believable enough to bring tears to your eyes. The script may range from hilarity to sentiment, but somehow it always maintains its tone.
The very end few seconds set the movie up for what appears to be a franchise. If it stays as clever as the first two, I hope that happens.
Sometimes, repetition is hilarious.