Clever and gruesome, with images that will "Haunt" you for some time, the latest from Scott Beck and Bryan Woods is a darkly fun harbinger of Halloween.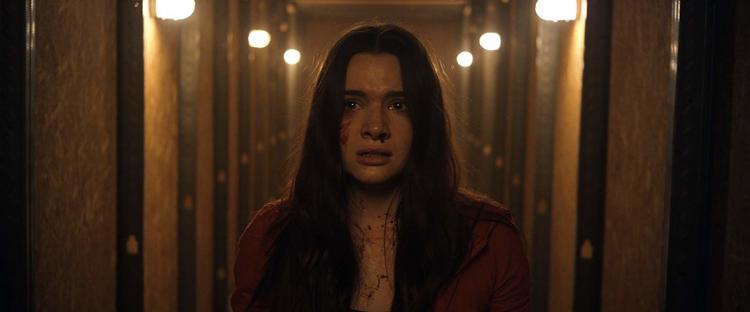 Bettendorf High School graduates Beck and Woods, who hail from the Quad-Cities, earned their place in horror/science-fiction cinematic history last year with the hit "A Quiet Place." "Haunt" continues that genre, as will "The Boogeyman," their next venture in adapting a Stephen King short-story for the big screen.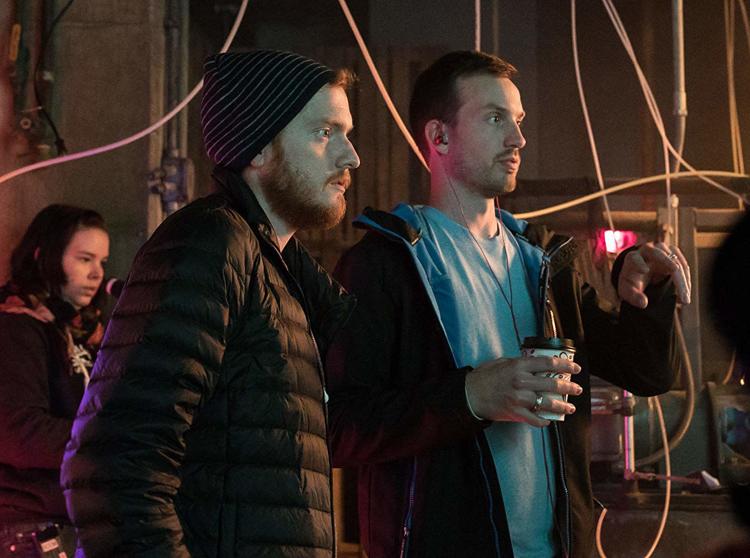 The duo wrote and directed this story that unfolds in Carbondale, Illinois, where Harper (Katie Stevens, television's "The Bold Type") is a quiet, withdrawn student.
Reluctantly – "I don't even have a costume!" – Harper takes off with her friends Mallory (Schuyler Helford, television's "Anger Management"), Angela (Shazi Raja, television's "Salvation"), and Bailey (Lauryn Alisa McClain, "Daddy's Little Girls") convince Harper to go out and have a drink. After all, it's Halloween, and it's a night to party, right?
They run into Bailey's friends Nathan (Will Brittain. "Kong: Skull Island") and Evan (Andrew Caldwell, "Unbroken: Path to Redemption"). Although Harper has a boyfriend, their relationship is strained, and she and Nathan are drawn to each other.
Evan coaxes the group to go to an extreme haunted house not far away.
You have free articles remaining.
https://www.facebook.com/ittycar/videos/10217924449003589/
They are greeted at the door by a creepy, silent clown (Davenport's Justin Marxen, "Dead Awake") who has them sign waivers before they're allowed inside.
At first, it's hard to tell exactly what the actors inside are trying to do, until the group sees a witch appearing to torture a real person who screams for help before the scene disappears in smoke.
Other masked actors in the building come and go while the group becomes more and more unsettled … and even injured. It takes some time for the "players" to realize they soon will get more scares than they ever imagined.
It's easy to sympathize with Stevens as Harper, who in some settings has flashbacks that make her anxiety and fear even more profound.
Beck and Woods are longtime cinephiles, and their movies embrace other film aficionados. I love the reference to Robert De Niro in "Heat" and another nod to the ghastly The Human Centipede" cult horror flick.
The ensemble delivers good performances. The sets are really fun because you never know when a hidden wall or item might reveal something terrifying. Wisely, Beck and Woods leave most of the gore until the end – that makes it even more macabre.
Not for the kids, not for the nervous, "Haunt" is for folks who enjoy grownup haunted houses - the kind that make you scream in terror.