Yes, it's set in outer space. But this isn't so much of a science-fiction movie as a character study, with Brad Pitt carrying the bulk of the film beautifully.
"Ad Astra" means "to the stars," which is used in many Latin phrases. In this case, I think the title probably refers to the Latin phrase "ad astra per aspera," which means "to the stars through hardships."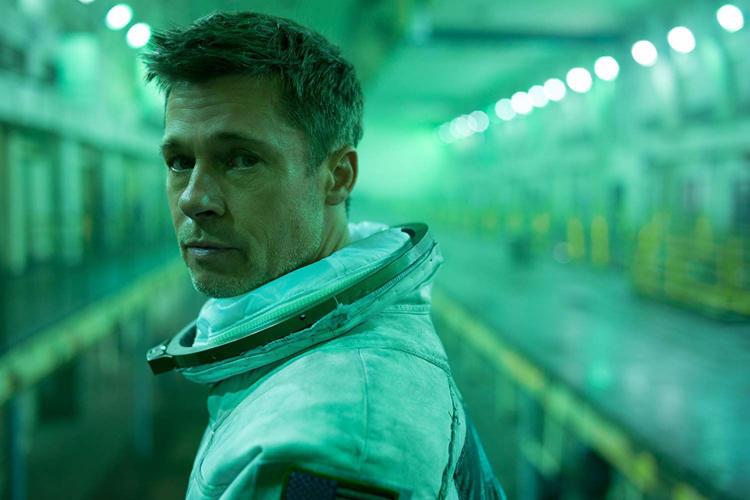 This is a movie set in a science-fiction environment that's about not seeing the forest for the trees – better still, not seeing the stars for the cosmos. Its cinematic DNA contains a little "2001: A Space Odyssey" and "Interstellar." It does have a couple of action scenes, but by no means is this an action movie.
This takes off in the not-too-distant future, when people live on the moon, to which they can take commercial flights and enjoy Subway once they arrive.
The farthest anyone has explored space is a voyage taken by astronaut H. Clifford McBride (Tommy Lee Jones.) He was part of The Lima Project 30 years before this movie opens. There has been no communication from the doomed mission.
In the meantime, Earth is being blasted by energy surges that threaten the world and the entire solar system. Military officials think the surges might stem from the propulsion system The Lima Project used, and wonder whether McBride survived.
Is he responsible for the surges?
You have free articles remaining.
Register for more free articles
Stay logged in to skip the surveys
His astronaut son Roy (Brad Pitt) is asked to travel to the moon, then to Mars, where he will send a message to his father. Not only is he the perfect candidate because of his relationship to the missing astronaut, but also he's physically well-suited: His heart rate never exceeds 80 bpm, even when he's in the midst of catastrophe.
He has encounters with other people and situations, including an old friend his dad (played by Donald Sutherland) and a Norwegian ship that sends out a distress call.
The movie's focus could have been even sharper were its running time shortened. It takes a while to get going. I was almost disengaged (pun intended) until nearly half an hour into the show.
It's worth waiting to see Pitt's performance. He's terrific, as always, here, and we always know what he's thinking even in scenes without much or any dialogue.
This is what you might call a "think piece," an art film or a sort of morality tale. Audiences, please consider this before you buy tickets: You're not going to see anything like "Gravity" or "The Martian."
It's all about the journey, and not the destination.