With its hilarious, heartfelt and raunchy understanding of high school and friendship, "Booksmart" is a kind of female-centric "Superbad."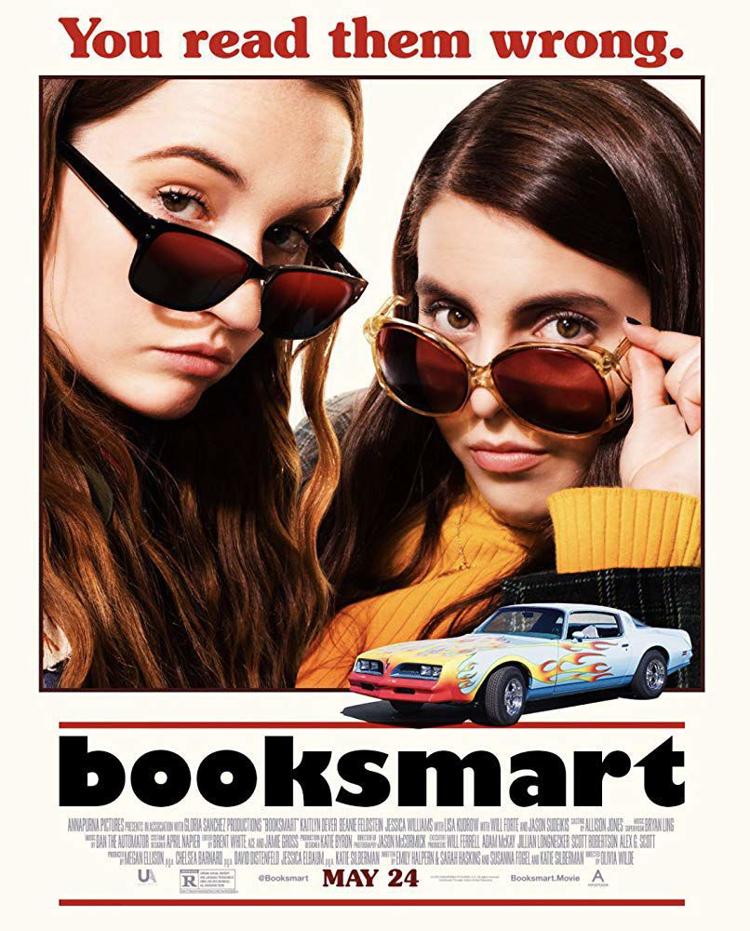 This terrific directorial debut of Olivia Wilde ("Rush") will not go unnoticed at awards time early next year. It's intelligent and credits its audience with sophistication.
The plot is simple: Two best friends prepare for their high-school graduation. Molly (Beanie Feldstein, "Lady Bird") and Amy (Kaitlyn Dever,"Men, Women & Children") are, as the title says, book smart. They have spent their high school years clowning around with each other, never going to parties and planning ahead for their college careers, Molly to Yale and Amy to Columbia.
I love the way we meet these two young Los Angeles residents: They do goofy dance routines before they go to school. The bond of their friendship will be familiar to anyone who's ever had a best friend, regardless of the viewer's age.
It's the day before graduation, and both girls are feeling pretty good about what lies ahead. That is, until Molly has an epiphany in the washroom, where she hears other students talk about where they plan to attend college.
It turns out the students who were jocks, party-goers and not-so-academic have been accepted into excellent schools, too.
Molly can't stand it. She and Amy sacrificed pretty much their entire social lives to ensure they remained responsible, high-achieving students. Now Molly insists that, just for one night, they attend a huge party to drink and follow up on longtime crushes.
You have free articles remaining.
The "Superbad" comparison comes easily: Not only is "Superbad" about two friends' plans for an epic party, but also Feldstein is the sister of "Superbad" star Jonah Hill. She also shares some of his comic timing and vulnerability in this role.
Both young women are natural performers. You believe they're best friends, right down to the way they support each other with their over-the-top praise for the other's appearance and brains. They also share the same feminist agenda, and live their lives with this belief at their very core.
Like "American Graffiti," "Superbad," and "Go" it centers on a wild night of self-discovery not only for the two leads but also for many of the other teenagers around them.
The script is clever, with a sequence starring Barbie-type dolls that's hilarious.
It's worth mentioning this probably isn't some parents' idea of what they want their teen children to watch, despite its focus on high school. The script is extremely sexual in many scenes – this is by no means a typical family film, and it well deserves its "R" rating.
It's an intelligent look at young people, regardless of whether they're book smart, and the challenges of growing up.