If you've seen the trailer, you'll know exactly what you're getting into here.
"Crawl" is a serviceable actioner about alligators that corner those who are trying to survive a hurricane in Florida.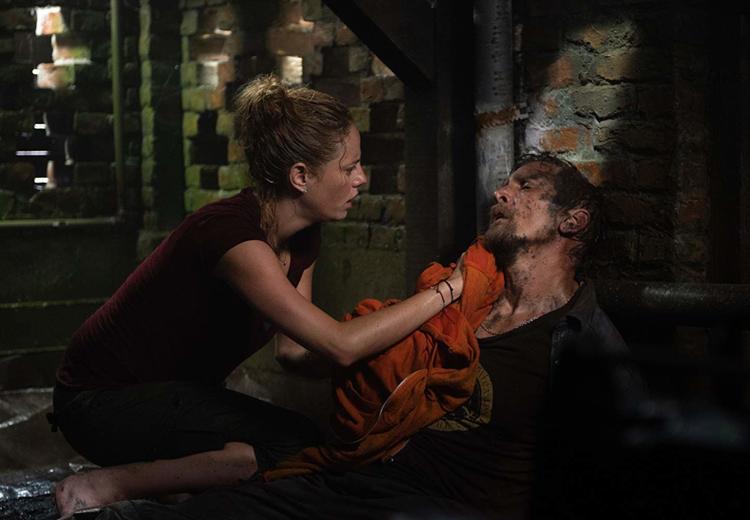 The movie has two real-life parallels: The storm that recently struck Florida, and the case of a real-life alligator that's apparently living in Humboldt Park in Chicago's West Side.
"Crawl" is exactly what you'd expect. It starts out with the setup of a young woman who hasn't heard from her dad and, despite the oncoming threat of a deadly storm, tries to find him after he doesn't answer his phone.
Haley (Kaya Scodelario, Netflix's "Extremely Wicked, Shockingly Evil and Vile," about serial killer Ted Bundy) is a competitive swimmer whose dad always has tired to boost her confidence. She's now a scholarship student at the University of Florida — she's a Gator, an "apex predator," get it? — and hasn't seen much of her dad recently.
Now she makes her way to the former family home, where she does indeed find her father, Dave (Barry Pepper, whose role in "The Three Burials of Melquiades Estrada" is among my favorites) has been injured, but Haley helps him revive. They end up stuck together in a sort of crawlspace, where the gators seem to be getting more hungry by the second.
But can Haley muster up enough confidence to save the two of them?
You have free articles remaining.
The story line is silly, and contains the sort of "character development" you might see in a made-for-TV movie. Characters make excruciatingly dopey choices to keep the plot sloshing along.
The gore and the alligator attacks are another thing entirely, though: There's a lot of blood and a lot of screaming.
The movie does have a few things going for it. First, the gators are really impressive. I wasn't even sure they were entirely CGI, because they moved so realistically. Watch the way their tails cut through and around the water, for example.
One scene that's darkly comic involves several looters at a convenience store. They're being pummeled by the storm, but they don't care: Now is their chance. A desperate Haley tries to get their attention with a light, but guess what's also drawn to the thieves? This is depicted in a wonderful background scenario and then close up.
The performances are solid. I've always like Pepper, and he doesn't disappoint here. Scodelario is a young actor to watch — we can feel her terror in every moment.
There's just enough to interest you if you want to escape your woes. Maybe you're having a bad watch, but now you can watch other people literally up to their you-know-whats in alligators.