Screenwriter/director John J. Budion had a tough childhood. He reconciles the meaning of sports, friendships, redemption and loyalty from his early years in the indie film "Rockaway," which will appeal to audiences who appreciate "Stand By Me" and "This Boy's Life."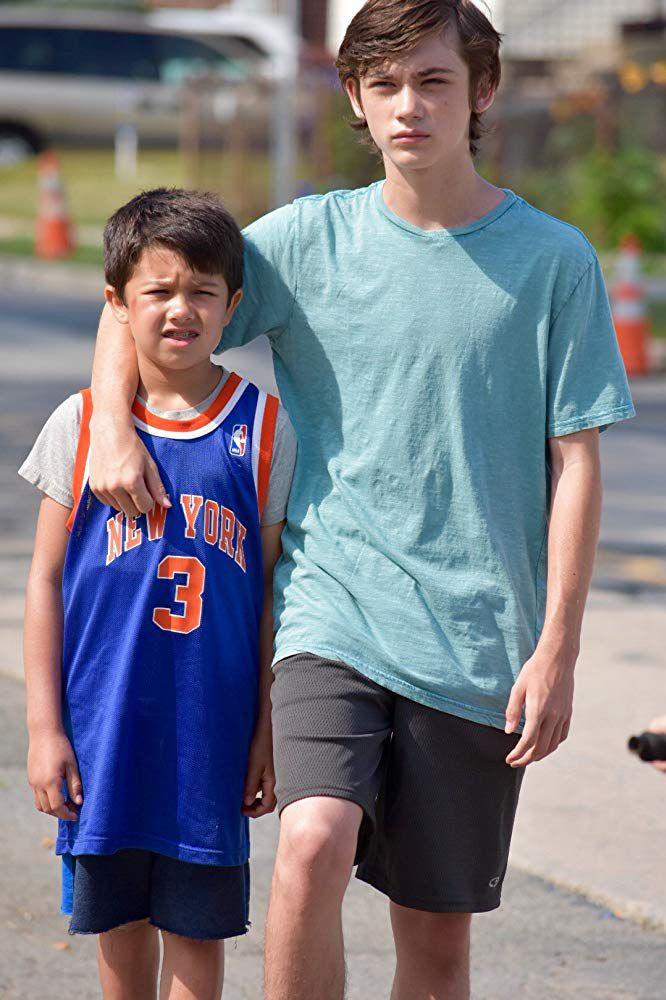 The story takes place in June 1994. Its central characters are John (Maxwell Apple) and his older brother Anthony (Keidrich Sellati.) They represent Budion and his real-life brother.
The adult John, played by Frankie J. Alvarez, narrates while the bulk of the story is told in flashback.
The brothers, with Anthony serving as John's protector in more ways than one, have a vicious father (Wass Stevens – "John Wick 2" fans might recognize him). The boys and their mother (Marjan Neshat) live in constant fear of the volatile man whose anger never seems to dwindle.
The boys, who spend a lot of time talking sports, spend most of their time outdoors, where they are leery of getting to know other kids. In the meantime, their mother has decided she needs to leave her terrifying husband and take her sons with her.
The siblings have their own ghastly plan to rid themselves of their monstrous dad.
At this time, the New York Knicks were in the NBA finals, and both boys root for them. John's favorite is John Starks – the boy even wears his jersey. The brothers live in their own private fantasy world when they're at home, making up stories and trying to ignore their parents shouts and screams.
You have free articles remaining.
Both boys finally make some friends on a local basketball court. Each of the other boys has a well-developed personality — several lend much-needed comic relief to the tale.
Budion gives his movie wonderful detail that is so common to so many abused kids: Their skepticism about well-meaning newcomers, their focus on survival tactics just to get through another day at home, and the way the siblings huddle together against the constant threat of violence is realistic and gripping.
I emailed Budion after he reached out to me to ask whether I might take a look at his movie. "I've been fighting for the film to gain a larger audience. It's been a battle!" he said.
"The story is mostly true. Those are the friends my brother Anthony and I made that summer, and I didn't even change their names in the script. We all came together to fund the project." That made me appreciate the movie all the more.
This film has no big studio or major stars to help it earn viewership. It needs neither, because it stands on its own as a personal, compelling memoir of childhood.
"Rockaway" deserves an audience. Let it touch your heart.