Neil Jordan, how could you?
The same filmmaker who earned an Oscar with "The Crying Game" has cowritten one of the most loony screenplays of the year. I know it's only March, but I can safely predict this will be remembered when the 2019 Golden Raspberry Awards nominees are announced.
I looked forward to seeing this movie because Ray Wright ("The Crazies") and Jordan wrote the screenplay, plus Jordan directed.
I stayed with it for a good long while, and here's why: The setup is pretty cool, and the film boasts a great ensemble. That's why the resulting train wreck that ensues is so maddening.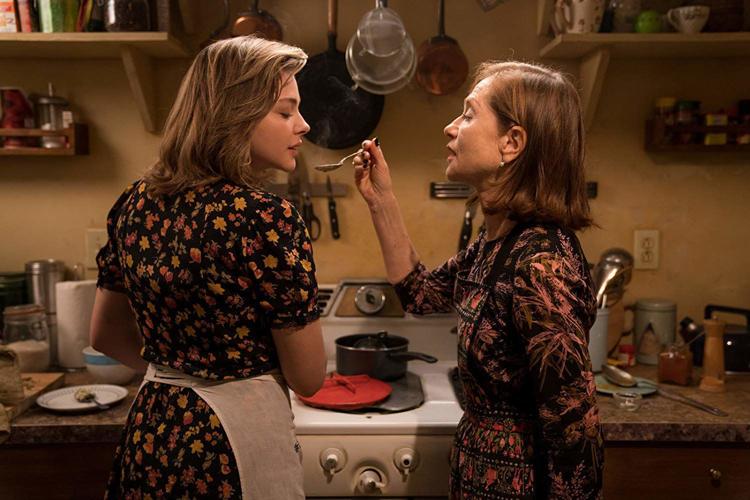 The always laudable Chloë Grace Moretz is Frances, who discovers an expensive handbag on a New York subway. The bag contains identification and cash, so her roommate Erica (Maika Monroe, "It Follows") thinks they should take the money and have a spa day.
Frances just can't do that, and takes the bag back to Greta (Isabelle Huppert, "Elle"), an older woman who tells Frances she is lonely now that her husband has died and her daughter is out of the country.
Frances begins to spend quite a bit of time with Greta. Frances, too, is lonely and grieving her mother, so at first it seems that they will be suitable companions. They even go to a shelter together to find a dog for Greta (and yes, exactly what you expect is what's coming from this sequence.)
Erica thinks something is off, and begins to mock Frances for her friendship with the "old lady." But Frances ignores all the red flags - -that is, until she makes a discover that brings her face-to-face with something disturbing about Greta.
While Frances tries to back off from the friendship, Greta begins to call and text her constantly, even going so far as to show up at the younger women's workplace.
It's right about here that the story goes so off-the-rails that it becomes ridiculous. Frances begins to make moronic decisions in an obvious ploy to keep the story going, and the film grows increasingly laughable until, after all the brain cells within its characters seem to disintegrate, it devolves into a sublimely awful, giggle-inducing finale.
Even a detective (played the always-capable Stephen Rea) makes ludicrous decisions.
This is the kind of script that sometimes is created by an amateur writer, that normally goes straight to DVD, television or streaming without showing up in theaters. I barely can believe that Wright and Jordan ever put a pen to this.
Obviously, the cast is what sets this apart, but there's nothing this talented ensemble can do to save this screenplay. The performances are commendable and far more worthy of a superior script.