I do not say these words in jest: Think twice before you see "Joker," because it may not be the movie for you.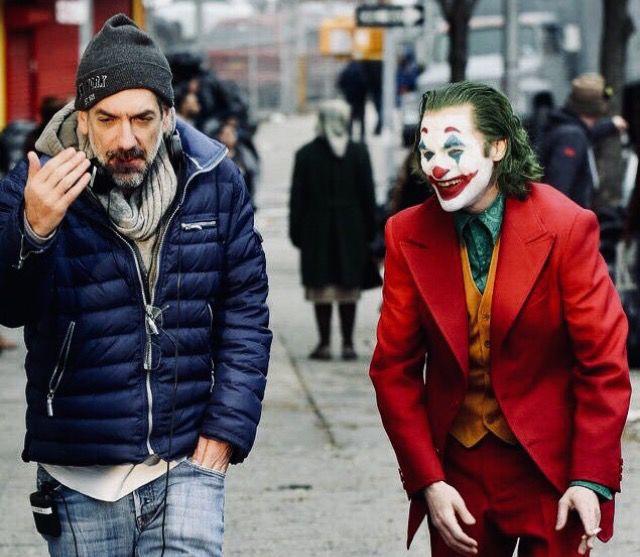 This movie is rated "R." It's not something funny or quirky to enjoy with your family with its themes of abuse, madness and a ghastly, vicious society that erupts into violence at a moment's notice.
Its grim tone is pitch-dark, its title character pathetic, tortured and brimming with brutality. This isn't a comic book anti-hero movie. It's the story of a major meltdown of an individual and society itself.
It offers up images you can't un-see.
That said, it is beautifully directed by Todd Phillips ("The Hangover" movies.) Joaquin Phoenix's performance is superb.
Phoenix, of course, is the titular character in 1980s Gotham City of a few decades back. He doesn't become Joker until the last part of the film. When the movie opens, he's a struggling clown and stand-up comedian Arthur Fleck, beaten down physically and mentally at nearly every turn.
You have free articles remaining.
While he performs with a sale sign outside a store that is going out of business, passing kids steal the placard. When he tries to retrieve it, they beat him mercilessly and leave him in the garbage-strewn streets.
He goes home to his mother (Frances Conroy, television's "Six Feet Under") in their crummy apartment. She sends letter after letter to Thomas Wayne (Brett Cullen,) a wealthy man who is running for mayor. Arthur's mother once worked for Wayne as a maid and thinks he will help her out.
In the meantime, Arthur's job as a clown takes a turn for the worse while he tries to sort out his mental anguish with a therapist and prescriptions.
While class warfare wages on the streets – reminiscent of "The Purge" films – Arthur becomes more unstable. After loss upon loss, his mental turmoil builds to a disastrous crescendo.
Phillips' film is a nod to the earlier work of Martin Scorsese, with the "Taxi Driver" look of the environment and a homage to "The King of Comedy," in which DeNiro played Rupert Pupkin, a character fixated on being a late-night talk show host.
Phoenix's performance is electrifying. I can think of no other actor who could give this interpretation of Joker the intensity it deserves. Every contortion of his face communicates as much, if not more, than a line of dialogue. It is an Oscar-worthy performance.
A terrific score by Emmy Award-winning composer Hildur Guðnadóttir adds to the tension.
Be prepared to shudder long after you've experienced a film that's no laughing matter.