Mads Mikkelsen carries the weight — sometimes literally — of the adventure story "Arctic" all by himself in this film shot in Iceland.
The Danish actor will be recognizable to some because of his villainous character with the bleeding eye in "Casino Royale" or his starring role in television's "Hannibal."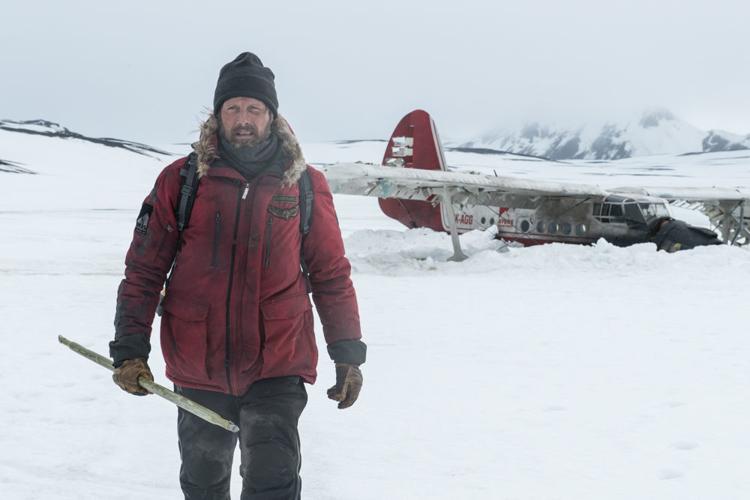 Like its recent genre predecessor "All is Lost," which starred Robert Redford as a character who fights against the elements for survival, this is pretty much a one-man character study with very little dialogue.
Mikkelsen is Overgård, a researcher who crash-lands in a frozen environment, where, for a time, he successfully manages to survive by fishing and simply trying to stay warm.
Immediately, we begin to relate to this character. What would we do in such a situation? What tools, if any, does he have at his disposal? How would we survive such a harsh environment all alone?
Most of us, perhaps, might think of scratching a huge "SOS" in the snow. Would we stay with our makeshift camp, taking refuge in the crashed plane and knowing that we may not make it out alive? Or would we gaze off into the mountains and consider making a dangerous trek toward civilization?
You have free articles remaining.
For a time, Overgård rigs up a clever fishing device. After a catch, he carefully stores the fish. He keeps track of how many days since the crash on a piece of paper.
Despite the absence of lines, Mikkelsen is masterful at letting us know what he's thinking. We can almost hear him examining his options in his mind as he becomes more exhausted.
At one point, the character is faced with two sorts of intrusion, only one of which is human (it wouldn't be fair to tell you much more than this). The way he deals with both appearances is believable and reflective of his physical strength and mental dexterity.
"Arctic," was directed by YouTube sensation Joe Penna, and was nominated for the Caméra d'Or ("Golden Camera") award for best first feature film in one of the Cannes Film Festival selections.
Penna takes his time with the story, but it's never slow-going, with a trim running time of 98 minutes. The story is told simply, with a jump scare or two that are realistic and remind us that, when comes to nature, you never can tell with what forces you might grapple.
If you enjoyed the likes of "All is Lost," the story of "Robinson Crusoe," or "The Grey," you're bound to warm to the suspenseful chill of "Arctic."