I can't imagine another film that will be as compelling in 2019.
Wednesday night is your only chance to see it in a special Fathom Events screenings at both Cinemark, Davenport, and Regal, Moline, where it was shown once earlier this week.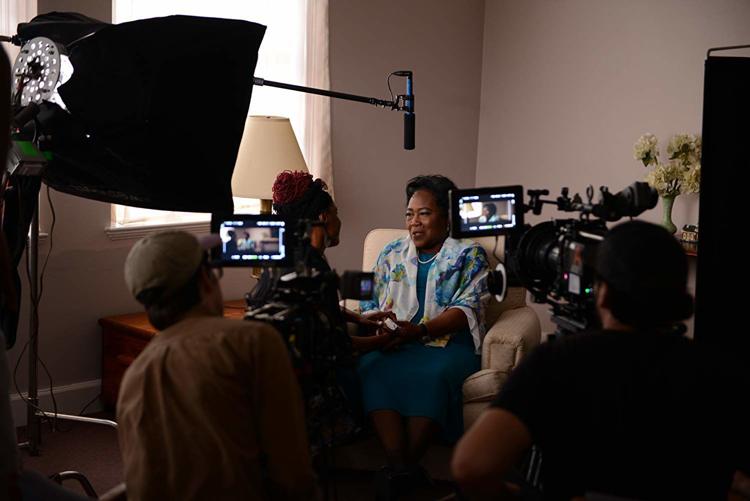 "Emanuel," a documentary that tells the story of what happened when the best of humanity reacted to a vile act by the worst of humanity, is scheduled for only one more night. Although its focus is on the members of a church, you do not need to embrace a particular walk of faith – or any walk of faith, for that matter – to be moved to tears by its grace.
The setting is Charleston, South Carolina. At the beginning of the film, we learn about the history of the city, which once was a hub for slavery.
The massacre happened June 17, 2015, when a white supremacist joined a Bible study at a historic African-American church, where he was welcomed. Not long after he arrived, he killed nine people, all of whom were African-Americans.
"They wouldn't let me see my mama. And the next time I saw her, she was in a casket," says Nadine Collier, whose mother was killed in the slayings at Emanuel African Methodist Episcopal Church. Her mother had been part of the congregation for more than 40 years.
Other survivors talk about how they learned about the slayings, while others describe the horror of seeing their loved ones die in front of them.
I will not name the killer here. He doesn't deserve the recognition. If you're so inclined, a simple web search will tell you all about him. He appears here in footage from the church and in other video and still photos.
In several instances, he fires a gun, and poses with Confederate symbols. Watching him walk into the church on surveillance video is as blood-curdling as any fictional horror movie. You will see before you a real monster more terrible than anything anyone could dream up.
Even more ghastly is his nonchalance when he is interviewed by police.
We also see the Rev. Anthony Batiste Thompson, who lost his wife Myra in the slayings, along with Polly Sheppard, whom he left alive so she could tell the story.
Some academics and other experts on racism share their perspectives along with those who lost family and friends. What happens at the end of the film, when people confront the killer, is profoundly inspiring.
Director Brian Ivie helms this film beautifully. He gives its stars time to reflect and feel, so that, through them, we can feel their pain and their grief.
"Emanuel," with its grim sequences and unthinkable crime, is one of the most hopeful films I've ever seen.
May this tribute to forgiveness bring as much peace to your heart as it did to mine.