If that sent shivers down your spine, you will delight in "Doctor Sleep," the sequel to the classic "The Shining."
Stephen King wrote the sequel, which is ably directed by Mike Flanagan ("Hush" and "Gerald's Game.") I'm a huge fan of "The Shining," both the book and the film, so I went into this movie with great trepidation.
I'm surprised and pleased to tell you it wasn't long before I was engaged once again in the same kind of psychological horror that thrilled audiences in the 1980 Stanley Kubrick classic.
Danny Torrance (Ewan McGregor) is all grown up now, and he's haunted: His demons dwell in the bottom of a glass. A kindly stranger (Cliff Curtis, "Whale Rider") helps Danny straighten out his life.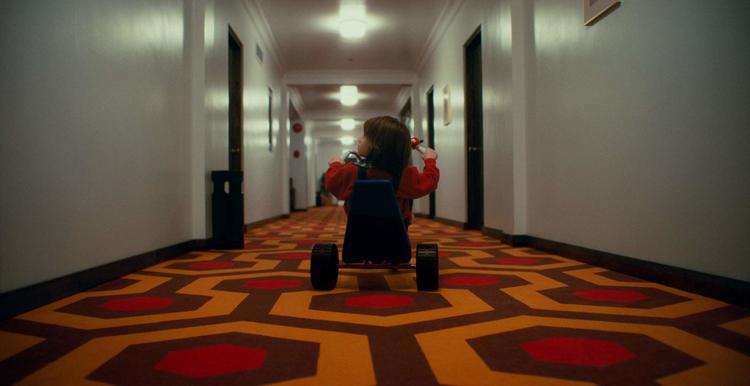 Danny ends up at Alcoholics Anonymous, and finds a job. But he still has "the shining." And he's not the only one. A girl named Abra (Kyliegh Curran) reaches out to him.
You have free articles remaining.
Abra, who has strong powers, realizes a boy (Jacob Tremblay, "Room") has been killed by a group of people. Led by the beautiful, vicious Rose the Hat (Rebecca Ferguson, "The Greatest Showman") the group of wanderers – essentially vampires of a sort - tracks down children who "shine," kill them and feed off the "shine" while they die.
Danny continues to work in a nursing home, where he becomes "Doctor Sleep," soothing patients through their deaths along with a cat who always knows it's time for someone to pass away.
And then there's the biggest, or at least most expansive, character of all: The Overlook Hotel. Yes, the characters take us back inside where it all started, and once again we see Room 237.
Once it's been established Danny is an alcoholic, it's easy guess that he'll be back in that bar "Shining" fans know so well.
Some flashback sequences, including one toward the beginning, will delight fans of the original film. The characters are not recreated with CGI, but instead with performers who look a lot like the original actors – this is used to great effect.
This is dark stuff, with its themes of being haunted and hurt, of loss, inner demons and grief. It's also smart enough to be one of the best horror films of the year.
McGregor is superb as the tormented man who understands he must once again face the force that he did as a child. Ferguson is terrific as the troupe leader who will stop at nothing to stay alive and continue her ghastly slaying and feeding.
Like its predecessor, "Doctor Sleep" is a class act, one King fans in particular are sure to take a shine to.
'Doctor Sleep' is worthy sequel to 'The Shining'