Gentlemen, start your Oscars engines.
"Ford v Ferrari," based on real events, is for car aficionados and those who love car aficionados. You don't need to be a fan of either Ferraris or Fords to enjoy this beautifully crafted movie, but if you are, you'll get that much more enjoyment from it.
Lee Iacocca (Jon Bernthal, "The Peanut Butter Falcon") urges Henry Ford II (Tracy Letts, "The Lovers") to win European races to increase the sales of Fords in the United States, but Enzo Ferrari (Remo Girone) sneers at Ford's attempt to buy Ferrari.
Now Ford wants to win the 24 Hours of Le Mans, taking the title from the renowned Ferrari team.
We meet Carroll Hall Shelby, automotive designer and racer, at the beginning. He's played beautifully by Matt Damon, whose performance rivals Brad Pitt's for film competitions, with Pitt hot off a laudatory role in the science-fiction story "Ad Astra" and "Once Upon a Time ... in Hollywood."
Shelby learns he has a heart condition, and no longer can race. He continues to design and modify cars, and works with chief engineer Phil Remington (Ray McKinnon, "Mud"), and works out of a Venice, California, warehouse where he sells Shelby Cobras.
Also living in Los Angeles is the British Ken Miles (Christian Bale, in a role that gives a nod to his titular, skin-on-bones character he inhabited in "The Machinist.") The irascible Miles is opinionated and hot-headed, sometimes telling the customers in his sports-car garage their vehicles aren't working properly because they simply don't know how to drive them.
You have free articles remaining.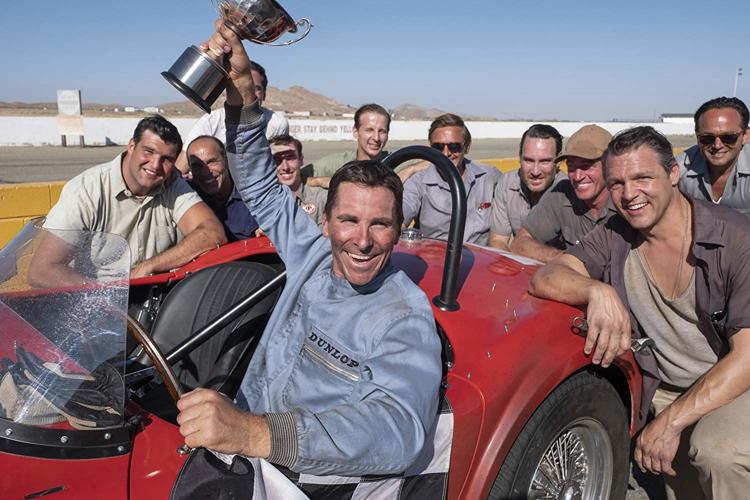 Miles's loving family includes his son Peter (Noah Jupe, "A Quiet Place") and his wife Mollie (Caitriona Balfe, "Escape Plan.") Mollie is as tough as her husband – watch her scare the daylights out of him while she drives and interrogates him – and is the perfect match to her high-strung husband.
The other interesting relationship in Miles' life is Shelby. The two spar, insulting each other, yet always seem to respect each other, even during a school-yard-type fight that takes them both to the ground. They both want the same thing – perfect, fast, race-winning vehicles – but want to achieve the goal in different ways.
Shelby and "Bulldog," as he calls Miles, have a lot to plan together and a lot to argue about.
Top-notch director James Mangold is at the helm. He is one of the foremost storytellers in Hollywood, with marvelous films such as "3:10 to Yuma," "Logan" and Walk the Line" to his credit. He knows how to let the characters tell the story, and he does so here to great effect.
Bale and Damon have a terrific chemistry that sometimes lends a little comic relief to the drama of the proceedings. It's an ensemble piece, though, with every character contributing something to the story arcs.
For you gear-heads out there, I can't recommend highly enough the experience of watching this in a D-Box seat, which replicates the thrum of the engines and the feel of the racetrack.
Still, it's a great ride however you choose to see it.