Men In Black: International" is one of the most disappointing franchise films I've seen this year.
For one thing, I never was particularly enamored of the series to begin with. I always have thought the original was far overrated. Yes, Tommy Lee Jones and Will Smith had chemistry, but I never considered the plot all that praiseworthy.
I think the clever overall concept and the look of the aliens – remember, this was back in 1997, when the presence of CGI still was new and exciting – were factors that played heavily into the film's popularity. The second installment I barely remember, but I really liked the third one, which had more depth than the other two.
"Men In Black: International" is the most lackluster of the lot. It involves a lot of running, screaming and, of course, zillions of CGI special effects, all of which ultimately result in a ho-hum seen-it-before yawner.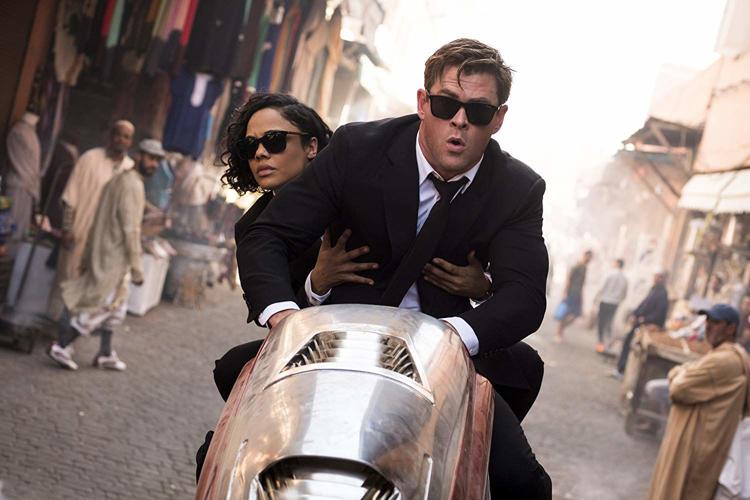 Smith and Jones are nowhere to be seen (cameos would have added at least a couple of smiles) in this origins story of Molly/Agent M (played as an adult by the delightful Tessa Thompson, "Creed" and "Sorry to Bother You," as well as "Thor: Ragnarok.")
As a little girl, she encounters a beastie that escapes out her bedroom window. Men In Black arrive on the scene and erase her parents' memories of the incident, but she remembers. She spends her life looking for such agents and the opportunity to become one of them.
You have free articles remaining.
Molly ends up working with Agent H (Chris Hemsworth, with whom she appears in "Thor: Ragnarok"). Liam Neeson gives a tongue-in-cheek approach to his role as their supervisor who is skeptical about whether Agent H has what it takes to remain an agent.
The idea is that a mole exists within the MIB, and it's up to the two of them, along with extraterrestrials they encounter along the way, to find out who it is (even though you will, probably just like I did, guess the character's identity long before the end of the show.)
I wish as much detail had been given to the plot as the visuals. It's also a marketing device for classy items – admittedly fun to see - such as the Hamilton Ventura watch (maybe Hamilton will send me one for this plug?) and a futuristic Lexus that flies. It feels more like a marketing effort than a movie.
The critters are interesting, as always. Kumail Nanjiani ("The Big Sick") provides an enjoyable voice for a tiny alien that joins the two agents.
Maybe the next time – I'm sure there will be a next time – the studio will put more polish into the script than the imagery.