The Kendrick brothers have been instrumental in raising the quality of Christian movies, with good production values and realistic dialogue.
The above-average "Overcomer" isn't as entertaining as some of their previous films such as "War Room" and "Fireproof." Still, it's a serviceable offering for audiences of faith, especially because of its clever, heartfelt finale.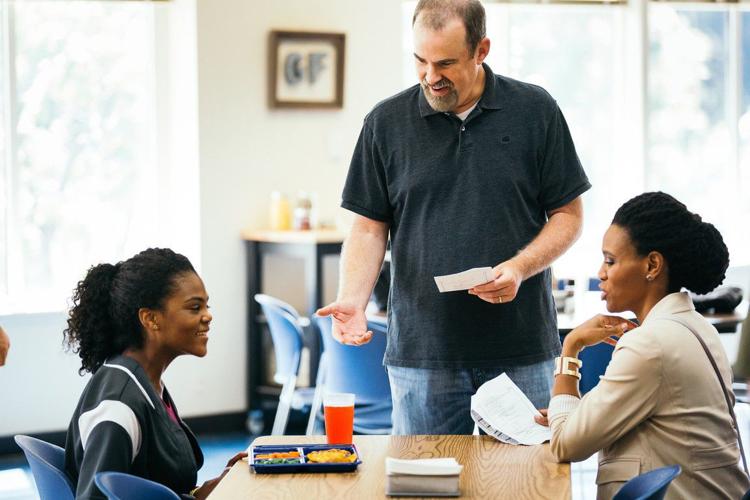 Like its popular predecessor "War Room," this movie is a sermon about the power of prayer and living a Christ-centered life.
Director Alex Kendrick also stars as high-school basketball coach John Harrison, who works at Brookshire Christian school. He has a solid team and anticipates a championship year.
One of the town's major employers, a manufacturing plant, closes. This is a realistic situation and I like the way it's presented, with some characters gathered around a television when they discuss the impact of the news.
As the local workforce leaves to find employment elsewhere, John's players begin to trickle away with their relocating families.
You have free articles remaining.
John watches his team disintegrate and worries about his own employment. Principal Brooks ("War Room's" Priscilla C. Shirer, a Christian author and speaker) asks John to coach a cross-country team, which is essentially non-existent except for one troubled girl: Hannah Scott (talented newcomers Aryn Wright-Thompson).
John can't understand why anyone would go out for cross-country; on a personal level, he despises running. Still, he agrees to coach Hannah. He discovers she has asthma, but helps her work through it until she's turning in some commendable times — so good she might have a shot at state.
Outside of school, John helps his pastor with hospital visits. In one scene, he ends up in the hospital room of a stranger: a man named Thomas (Cameron Arnett, who has starred in other faith-based film such as "Stand Your Ground") who no longer can see.
Thomas is a former cross-country runner with many regrets. He has embraced a walk of faith, and turns out to be a coach for the coach, helping John not only with training Hannah but also in guiding John to find his identity in his faith.
The plot contains far too many contrivances, with coincidences that audiences will see coming for miles. Additionally, many characters are over-the-top corny, as with a goofy, dramatic theater instructor.
Character development is so-so — I wish the character of John's wife had more to say and do — with one notable exception: Hannah, whose character is engaging and multidimensional.
Hannah wrestles with her past for several reasons. The way people around her build support for her is uplifting and enjoyable to watch. Also, Wright-Thompson is a capable performer.
The conclusion to the film is smart and heartwarming. it will  audiences uplifted.