This is an unusual setup for a gentle comedy, but it works.
"The Interpreter" is a road-trip movie, but not in the usual sense. It's a story of two unlikely travelers, both aging men searching for answers to their pasts.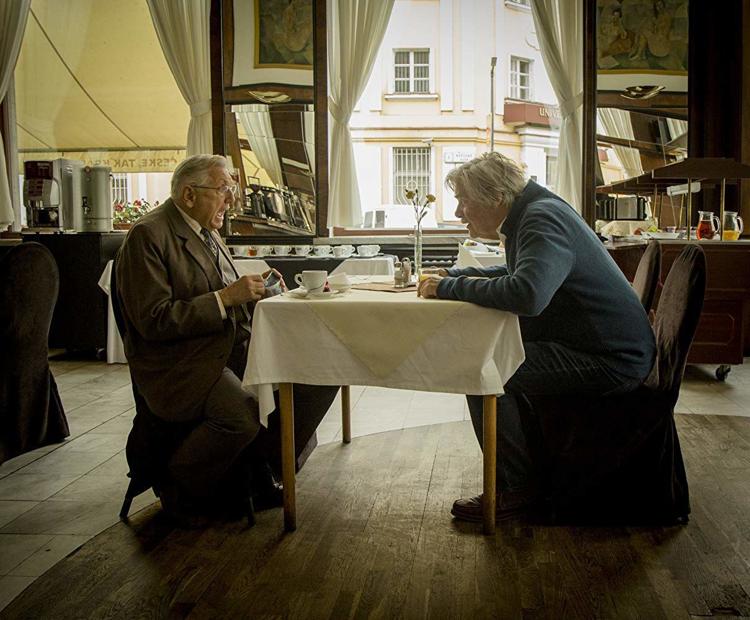 We first see Jiri Menzel ("The Cremator") as Ali while he makes his way to a Vienna apartment. He carries a case and a gun.
Ali is looking for a much older man who knew his parents. Peter Simonischek ("Toni Erdmann") is the Austrian Georg, who comes to the door and tells Ungar his father no longer lives there.
Now that Ali has read a book by Georg's father, he realizes the Austrian SS officer was responsible for the deaths of his parents. Ali talks his way into the apartment, where Georg listens impatiently and acknowledges his father ordered the deaths of hundreds of people.
Eventually, Georg grows weary of Ali, and name-calling ensues before Ali – who scratches a swastika onto Georg's apartment mailbox - reluctantly leaves and goes home to his own apartment.
Much to Ali's surprise, Georg soon comes to visit him. He wants to learn more about his father's past, and he asks Ali to come along with him as an interpreter, which is Ali's profession.
You have free articles remaining.
While the odd couple travel to the places Georg's father wrote about, screenwriter-director Martin Sulik ("The City of the Sun") keeps the film light tone with a grim undercurrent: The past is never far behind either man.
Georg is more affable than Ali, whom Georg accuses of being sour. Georg has been married multiple times and still has an eye for women; Ali was married 52 years and misses his late wife.
I love the glint in Georg's eyes when he encounters women, while Ali maintains a more serious attitude. The differences are vast, but the two strike up a friendship nonetheless.
The more sobering aspects of the film include videos and conversations with Holocaust survivors and witnesses. It becomes impossible for Georg to ignore the part his father played in the horror.
One of my favorite parts of the film is its beautiful score, with cell and piano in a melodic, memorable theme. Its key transitions to a more minor key while memories are bought to the surface and both men experience awakenings about themselves.
Always, the importance of remembering and understanding the past is a focus of the story. That makes this the perfect film to kick off the Jewish Film Series, with films that are thought-provoking and enjoyable regardless of the audience's background or walk of faith.