Apologies for the capitalization but I feel it's necessary to shout this at anyone who considers seeing "The Lighthouse." This black-and-white fever dream – a study in madness and power – is about as far from a mainstream movie as you can get.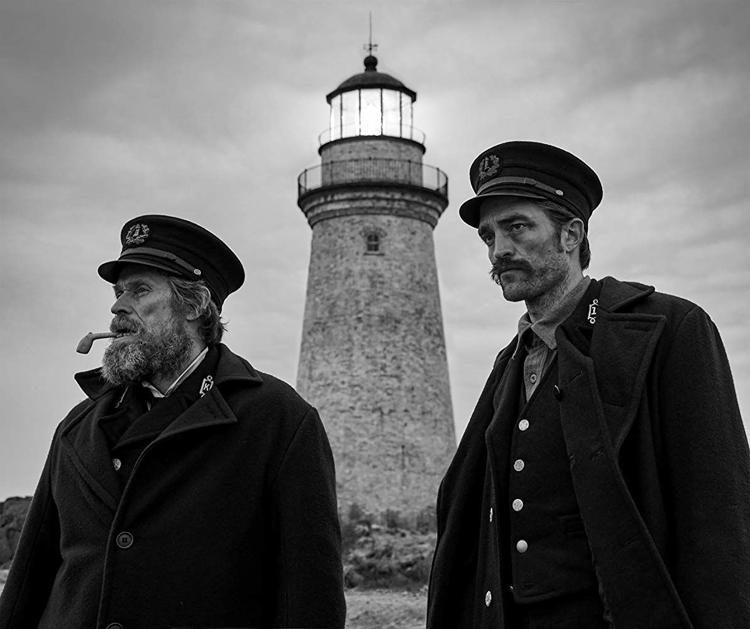 If you're uncomfortable with uncertainty in a film – the ending, obviously  some kind of allusion to the Prometheus myth – then this isn't the movie for you.
"The Witch," which I loved, was director Robert Eggers' first feature in 2015. If it's possible, this is even more creepy.
The story has roots in all kinds of myths and at least one real-life story about an 1801 tragedy involving two Welch lighthouse keepers who became trapped by a storm. The works of "Moby Dick" author Herman Melville and other tales about the sea also influenced this bizarre film.
Ephraim Winslow (Robert Pattinson) comes to a New England lighthouse to work a four-week assignment for salty dog Thomas Wake (Willem Dafoe). The setting seems to be in the late 1800s.
You have free articles remaining.
Winslow is assigned the hard labor and Wake, who keeps a log of everything that happens, keeps vigil through the night to maintain the beacon for passing ships. Wake is a cranky sort who rarely is satisfied with Winslow's work and berates him often.
Sometimes, though, Wake is rather friendly. He tells Winslow stories about mermaids and King Triton, and sometimes Winslow joins him on boisterous deliveries of sea shanties while they drink.
"Spill yer beans," Wake says to Winslow. "What's a timber man want with being a wickie?" ("Wickie" is a name given to lighthouse keepers because they had to trim the wicks of the lamps.)
Meanwhile, Winslow wonders what happened to Wake's previous assistant. The isolation, the physical discomfort and the relentless sounds of the foghorn begin to affect Winslow's mind. He begins to hallucinate (or does he?) while he continues to lose track of time and conversations.
Seagulls begin to torment Winslow, almost seeming to mock him. Winslow is infuriated, but Wake says it's bad luck to kill gulls because they contain the souls of sailors who died at sea.
The gorgeous cinematography, using what appears to mostly natural light, is worth the price of admission, as is the sound, including the pounding of waves and wind, gull screeches and Mark Korven's unsettling score.
"Joker," a different kind of tale about madness, gave me nightmares. But this one has me pondering imagery, reliving sounds and dialogue, and listening to sea shanties.
Did I mention this is an art film?