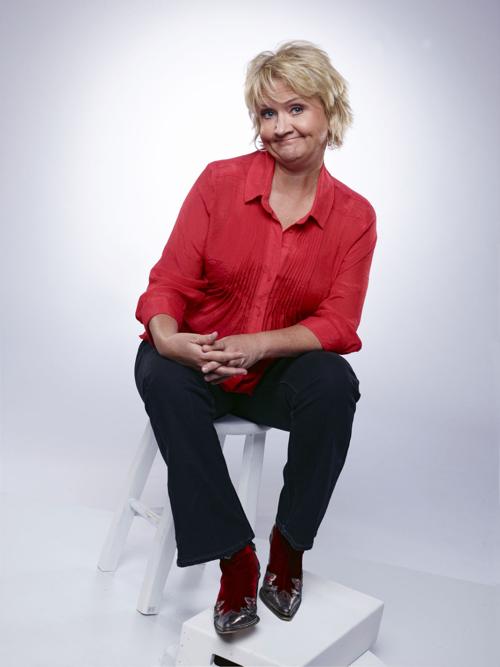 Christian comedian Chonda Pierce has had her share of laughing through tears during the past nine months.
Her husband, author David Pierce, died near their home in Nashville last July after complications of a major stroke and heart attack.
She tried a few concert dates during the next few months, but had to postpone many others, including a date this past fall at the Adler Theatre in Davenport. She'll make good on that performance Thursday night.
"I used to joke about him and I'd cry instead of laugh. Now I'm back to laughing at some of the sweet memories again," Pierce said of her high school sweetheart in a phone interview. "That's one of the sweet things about my job is that the laughter is just as much medicine for me as it is for the audience."
Pierce resumed touring in earnest during March.
"The hardest part is that he's a lot of my material. You look like a jerk talking about the dead," Pierce said. "Now I think I'm processing the grief a little better and enjoying the chuckles about him."
She's also found the funny side of funerals and all of the cliches that go along with someone passing away.
When, for example, a person told her they were sorry she had lost her husband, she'd reply, "No, I know where he is. I'm not that irresponsible that I set him down at Wal-Mart and couldn't find him."
Her husband's death came less than two years after her mother died.
"Grief itself takes the wind out of your sails," Pierce, 55, said. "It seemed like one blow after another. And yet, at the same time, I, who talk avidly about my faith, know that this is the time to put it into action."
Pierce said there was a time she considered anything from a lengthy hiatus to retirement after what had happened.
"It doesn't feel joyful, it doesn't feel easy," she said. "But I believe what the Bible says and that the joy of the Lord is my strength and I'll make it. When I made the commitment to do that, it does get easier."
And once she made that decision, "I did get stronger and I did engage what they call faith. And it did get better. I don't know if I feel confident in me, but I had to come to some place in my life where I had to put what I preach about into action and prove it through," she said. "And so far, so good."
The new chapters in her life have also proven to be comedic fodder, including her first attempts at online dating.
"Oh my stars, the world of material there for me is just hilarious," said Pierce, whose friend created a dating profile for her. "It started to be just a joke, but once you look at it, it's addicting. You look at the profiles and pictures. I'm not sure if these men appreciate being my material, but I'm having a blast."
She dated longtime friend and fellow Christian comic Mark Lowry last week, and the result was goofy pictures of the two of them posted on social media.
"I used to joke that I've raised all my children and I don't need to raise any more," she said. "I don't think a comic dating a comic would be a good idea. It would be spontaneous combustion."
Through all of the turmoil she's faced over the past several years, Pierce was followed by a camera crew filming a documentary on her that will be released this fall.
"It's one thing to control the funny on a screen, but it's another to show the downright serious side of who you are and what you do," she said of the documentary.
"We were waiting for a happy ending. We just never did get one," she added.