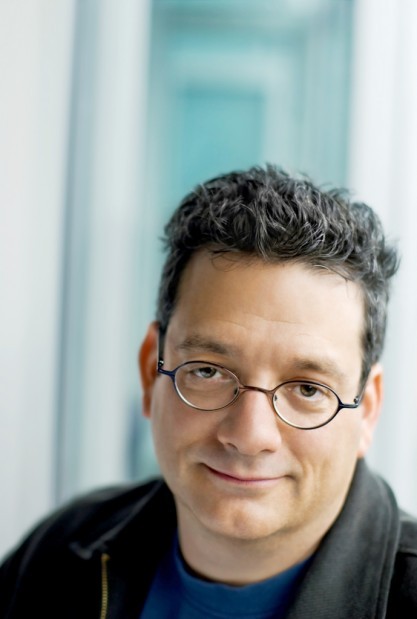 Comedian Andy Kindler gets serious when he talks about the death of Greg Giraldo, his friend and fellow judge from NBC-TV's "Last Comic Standing."
"It just hit everybody in the gut who worked with the show," Kindler said of Giraldo's death last month of an accidental prescription drug overdose. "I just got to be really friendly with him so fast, so it was just a shock. I really loved the guy. I thought he was brilliant. You couldn't find anybody just like him - a good soul and a brilliant guy."
Kindler was a judge with Giraldo for "Last Comic Standing," a stand-up comedy competition, this summer, and he said it's been a boost to his career.
"I can't see how it hasn't," Kindler said in a telephone interview. "I was very hesitant going into the show because I had made fun of it when I give my (State of the Industry) speech every year (at the Just For Laughs comedy festival in Montreal) and I would really mock it.
"So when they came to me, I was broke and they wanted to change the way the show was. ... They said they were really trying to make a go of it not being cheesy. And they did an amazing job," he continued. "You can't get past the fact it's a contest ... but it was really cool."
Kindler, who performs next week at the Circa '21 Speakeasy in Rock Island, said the show has become his newest calling card.
You have free articles remaining.
"People recognize me more when I stare back at them for an extended period of time and mouth the words 'Last Comic Standing,' " he said. "I'm in."
Despite his sometimes-acerbic nature, the 54-year-old comedian wasn't going to be the "mean judge" on the show.
"I said going in that I didn't want to be Simon Cowell," Kindler said of the former "American Idol" judge. "People get the wrong idea when I go after Jay Leno and other people that I'm mean just to be mean. The worst of our quote-unquote entertainment world right now is how Simon Cowell does things and it radiates out to other people."
Kindler, who released a comedy DVD earlier this year, has some projects coming up, including the animated TV series "Bob's Burgers," which is scheduled for Fox early next year.
He said he's in talks with several producers about other projects that would feature him.
"I really love stand-up more than anything else. I get to do that. I get paid for it," said Kindler, who had a recurring role on the former "Everybody Loves Raymond" television series.